DIY Naked Egg Experiment : Fun Science Experiments For Kids
Have you tried the DIY naked egg experiment yet? It's so easy and cool.
With Easter just around the corner, we have been enjoying all sorts of crafts and activities with eggs! While they're lots of fun for eating and dying, they can also be the subject of several science experiments.
Make a naked egg or bouncing egg. A "naked egg" is an egg that has no shell. Can it bounce? What happens to the shell? Does light pass through it? So many questions and one simple experiment using everyday supplies. We think science should be exciting, easy, and fun! This simple science experiment is a perfect for early learning.
This egg experiment is awesome. It magically transforms an ordinary egg to a large naked egg through this egg science project that kids will love.  
There are so many interesting science activities with real eggs! This classic rubber egg science experiment is very cool and easy to set up. The only difficult part is the waiting!
Check below step by step tutorial: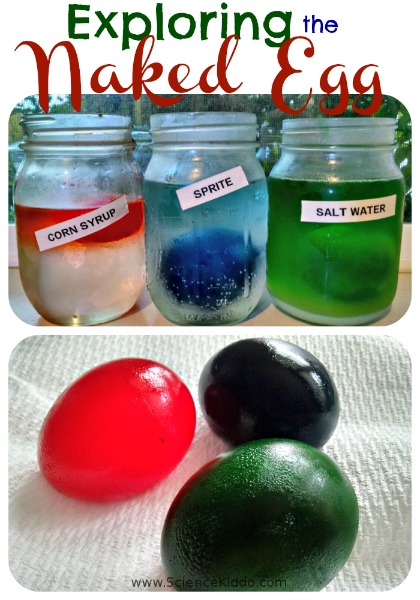 DIY naked egg experiment isn't too complicated and is kinda cool. And there's no need to duck to the shops, because you probably have everything you need at home already.  A toddler is unlikely to be able to resist the urge to squeeze the naked egg, and/or drop it, but you might be able to try this experiment with preschoolers and primary school kids.
For more DIY crafts and tutorials like this keep on visiting Sad To Happy Project and you can also follow us on Facebook, Pinterest, Twitter
You May Also Like: