6 Super Easy Fun Kids Crafts : DIY Arts And Crafts For Kids
D.I.Y. is a great way to keep the kids entertained and teach them a few handy skills. We've got a whole host of fun projects for kids of all ages
Looking for DIY kids crafts your kids can make in under an hour? If you want some cool craft ideas for the kids to work on, here's a list that will give you tons of inspiration. From art projects to easy crafts, you won't run out of things to keep your kids busy.
For rainy days or any days, keep the kids busy with these simple crafts, DIY toys and awesome art projects.
Tutorial : DIY Cardboard Tube Bee Craft for Kids Using Yarn
Turn an empty toilet paper roll (or other small cardboard tube) into a cute, yarn-wrapped bee! This easy craft provides lots of fine motor practice and makes a great addition to any unit on insects, bugs, or gardening. It's also perfect for Earth Day, spring or summer.
Tutorial : DIY Paper Flower Craft
This adorable paper flower craft is perfect for welcoming spring in your home. These will make a wonderful decoration, you can make a few and have a lovely bouquet.
As this is a quick spring craft to make, it is also perfect for classroom. 

A rocket engine is powered by exploding fuel inside of a chamber that is open at the bottom. The force of the explosion creates an opposite force that pushes the rocket up and into space.
This homemade version may not have quite as exciting as a real-life rocket, but it sure provided a memorable and enjoyable learning experience.
Tutorial : DIY Caterpillar Pom Pom Craft – Spring Craft Ideas
Spring is the best time of the year to do some bug crafts, if it's to rainy to go outside. This caterpillar pom pom craft is a fun and wiggly project the kids will love to make.
We're really into bug crafts lately, even more so into caterpillar crafts and we think this one turned out pretty cool too.
Tutorial : DIY ADORABLE GIRAFFE FINGER PUPPET CRAFT
Try this cute Giraffe at home.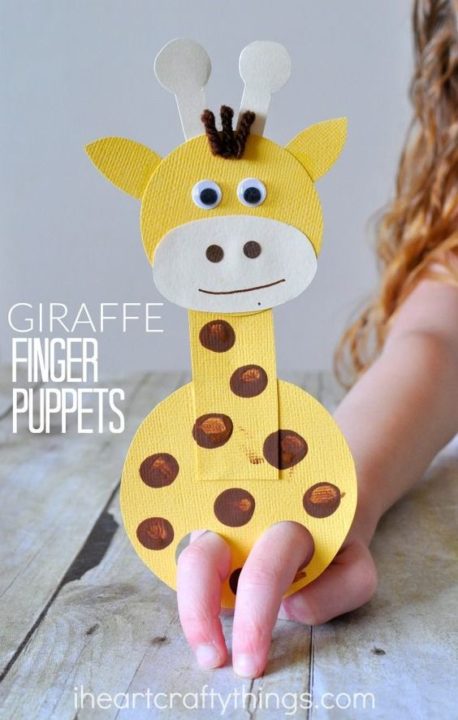 Tutorial : DIY ADORABLE EGG CARTON TURTLE CRAFT
For more DIY Home Decor Ideas and tutorials like this keep on visiting Sad To Happy Project and you can also follow us on Facebook, Pinterest, Twitter . Interested in blogging or string your own website?? Here is the step by step guide on 'How To Start Your Own Blog'.
This is a great craft project that the whole family can work on! And it's a great way to recycle your cardboard boxes 
You May Also Like: