10 Cute DIY Bookmarks : How To Make A Bookmark
Bookmarks are an excellent project for beginning paper folders. They are easy to make and very practical.
If you have never tried making bookmarks or have no idea of how to make a bookmark then have no fear, you can make your own bookmark in dozens of styles so you never lose track of your reading again.
Here's 10 different ways to make your Cute DIY Bookmarks, whether for yourself or a friend!
This post is an additional post to show you how to make a basic bookmark. As you know we have lots of cute bookmarks here on Sad To Happy Project.
1.Bookmarks With RE-PURPOSED Calendars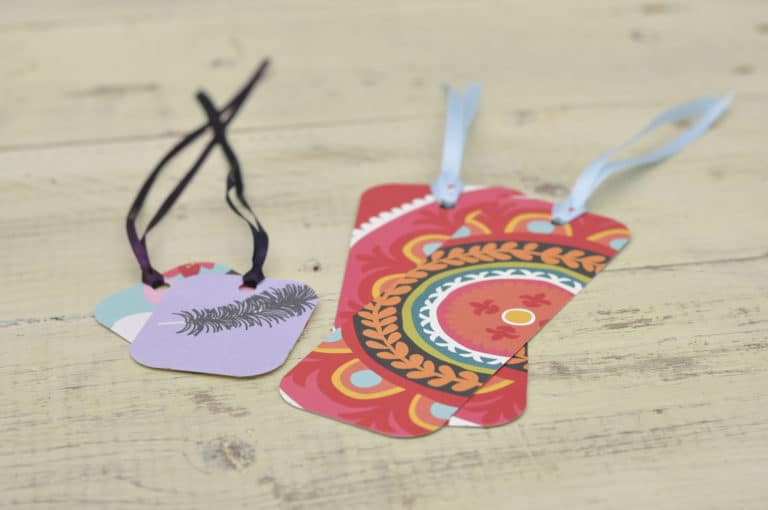 What do you do with your old calendars? Throw then in dustbin? When new year approaches, many of us have the habit of discarding the calendars of the previous years. But do you think old calendars are of great use to make some crafty things? These bookmarks are one such example.
To make fun And creative DIY Bookmarks, all you have to do is choose the right artwork, cut it into the shape of a bookmark. And then tie a string around it. It's that simple. You can make as many for yourself, or just make a bunch of them and give them away as New Year presents to your friends and family. Photo credit Brenton Gospodarek
2. Map Your Favorite Place Onto The Bookmark
Traveling is one of the most popular passions of people nowadays. I am not an exception. For me travelling and reading go hand in hand. Almost everyone has a place they went and loved, they wanted to go, or the one place on their bucket list. So would like to make a bookmark out of it? All you need to do is make a simple bookmark with a cardstock paper and ribbon. Then to make it special, choose the map of one place you love or want to be and stick it onto the bookmark.
Source/Tutorial:  archive.jsonline.com
3. Washi Tape Bookmarks
Washi tapes is so useful in DIY craft projects.  To make these handmade bookmark, you need to have a basic cardstock bookmark onto which you can stick washi tapes of different colors in different patterns and designs. And last but not the least,the ribbon or the thread that you usually attach to a bookmark. You can even use a different pattern on the other side to use your bookmark both the ways.
Source/Tutorial:  archive.jsonline.com
4. Patriotic Bookmarks
Now its time to be more creative. This DIY bookmark will help you to express the pride of your state and country. To make this, first choose a small map of the state you belong. Once done cut the template onto a glitter paper. This must be stuck onto a basic cardstock bookmark, which you can outline with more glitter paper to give it a nicer look. 
Source/Tutorial: archive.jsonline.com
5. Bookmark That Lets You Mark It Up
Do you have a habit of marking not just pages, but also paragraphs. This bookmark idea will also help you take small notes whenever possible. Start with applying glue on rows of bunches of small sticky notes in neon colors onto a basic cardstock paper bookmark. Further you can use sticky notes of one color or multiple colors to give the bookmark a different look on the hole.
Source/Tutorial:  archive.jsonline.com
6. Bookmarks Made Out Of Gift Tags
If you dont have enough time to make everything from the scratch, but still want a creative bookmark, then think of trying this one out. To make this bookmark, you need a gift tag, a stamp and a piece of string. Be ready with a design of your choice and stamp it onto the gift tag, and tie a string to the end of it. This is a perfect bookmark to make in your spare time which looks simple and classy.
Source/Tutorial: archive.jsonline.com
7. Confetti Filled Bookmark
Many of us have a habit of keeping business envelopes, are you one of such people? Business envelops can be used for so many creative things. For making a confetti-filled bookmark, all you need is some business envelopes with a clear address window. Cut around the window, keep it on a piece of colored paper, and stick it to the paper, but only from three sides.  Once done its time to in as much confetti as you want to make a shiny, glittery bookmark.
Photo credit Alison Sherwood
8. Bookmark With Felt Tassel
Tassel are great in making bookmarks. To make tassel bookmark, all you need to do is, just take a felt sheet, cut out two long strips with a rectangle at the bottom. Later, cut fringes at the lower part of the rectangles, lay the felt strips one atop another.  Now roll them up beginning from the side of the long strip. For the final strip, glue the felt pieces together as a tassel and you are good to go!
Photo credit Alison Sherwood
9. Washi Tape And Paper Clip bookmarks
Washi tapes and paper clips is a perfect combination to make a DIY bookmake easily. Start with a nice colorful washi tape and stick it onto the paper clip by folding them. In very less time you can make many of these. Its a nice handmade gift too.
Source/Tutorial: laurascraftylife.com
10. Elephant Shaped Bookmark
I am a big fan of corner bookmark,but I also like to try different bookmarks like this one. This animal shaped bookmark is the new thing. Take a patterned cardstock paper, print out a template of an animal, a tree, a flower or any other figure that you like, and outline it onto the card stock. Then using a craft knife and cut it out and use the front half as a bookmark. Tada, your animal shaped bookmark is so ready.
Source/Tutorial:  archive.jsonline.com