Teenagers are the most busiest young group of people on the earth.
They are energetic dealing with juggling school, sports or music practice, travelling and what not.
Every teen girl or a boy wishes to decorate his/her room as per own ideas. Its the ultimate way to start with some cool DIY projects.
Sometimes its challenging, as some girls and teens get inspired to change their room decor regularly and parents find it hard to keep up.
Today we have come up with another super exciting round of DIY projects for teens.
These ideas will prove how DIYing can be super fun and easy.
You will not regret to check these cool ideas.
Check out the links provided below for step by step instructions.
Have fun.
1.) Chevron Ombre Clay Pendants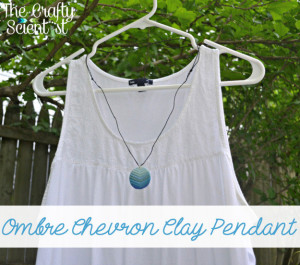 Check out the full DIY tutorial HERE
2.) DIY Anthropologie Coffee Mugs (Drawing on Ceramic with Sharpie)
Check out the full DIY tutorial:homeheartcraft.com
3.) MAKE A GORGEOUS REAL FLOWER HEADBAND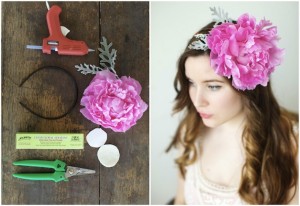 Check out the full DIY tutorial HERE
4.) Custom Coloured Candy
Check out the full DIY tutorial papervinenz.com
5.) DIY Tinted Lip Balm In A Locket!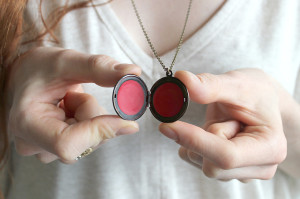 Check out the full DIY tutorial HERE
6.) ONE YARD, NO SEW WINDOW TREATMENT –3 WAYS
Check out the full DIY tutorial HERE
7.) Handmade Fabric Chandelier
Check out the full DIY tutorial: julietgracedesign.com
8.) Magnetic Make-Up Board
Check out the full DIY tutorial HERE
9.) DIY  Push Pin Art
Check out the full DIY tutorial HERE
10.) Handmade Glass Marble Table Top
Check out the full DIY tutorial HERE
You May Also Like:
Top 22 Extremely Creative DIY Photo Booth Backdrop Ideas. Simply Amazing!
11 DIY Wall Decorating Ideas To Do Makeover of Boring Walls: Part 3
Top 22 Extremely Creative DIY Photo Booth Backdrop Ideas. Simply Amazing!
How to Make Tissue Paper Flowers: 14 Excellent Ways
Find the entire COLLECTION of DIY Home Decor Projects HERE