6 DIY Ways To Learn How to Wrap a Gift: Part 2
When your love ones gift you something, don't you gt excited to open your gift?
Creative gift wrapping makes your gifts more attractive.
Its just not about receiving gifts but also giving your friends and family the most attracting looking gifts.
Gift wrapping has very much importance in holidays and functions like birthdays, parties etc.
We all love receiving beautifully gift-wrapped boxes almost as much as the gift itself.
Be a creative gift giver by implementing these DIY gift wrapping ideas. It will teach you how to wrap a gift creatively.
In this post we have found simple and inexpensive DIY gift wrap options for you.
Newbies and expert gift wrappers will love the selections below.
For further instructions please follow the links provided.
Enjoy. Cheers!!
1.) Baloon Ribbon
Check out the full DIY tutorial HERE
2.) Pixel Yarn Weave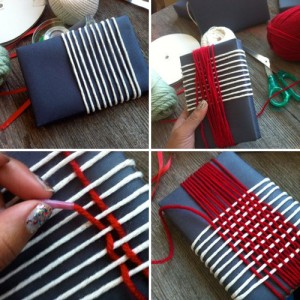 Check out the full DIY tutorial HERE
3.) Wrapping Gifts With Duct Tape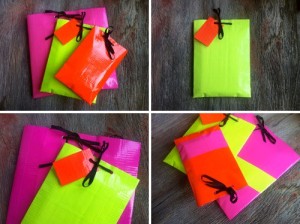 Check out the full DIY tutorial HERE
4.) Color Blocking Tape
Check out the full DIY tutorial HERE
5.) Wrap A Gift Using Confetti
Check out the full DIY tutorial HERE
6.) Easy Gift Wrapping with Papers
Check out the full DIY tutorial HERE