4 DIY Chandelier Ideas To Brighten Your House
Not everyone look for a project like how to make a chandelier.
But all will agree that lighting part plays a major role in your home's decor. It can make or break your home's vibe.
If you go for a  Statement chandelier shopping like This, you will come to know how much lighting decor can cost.
So we have 4  inexpensive DIY chandelier inspirations for you.
Chandeliers are so eye catchy and they can make your room so vibrant.
There are different types of chandeliers. You can even recycle old plastic bottles to make a cute and adorable Chandelier from it.
So why buy an expensive chandelier when you can make it on your own.
These 3 DIY Chandelier Ideas you can customize with your creativity.
Take a look.
 1.) Homemade Ribbon Chandelier
What could be a better start than creating a simple ribbon chandelier for your room?
Its also suitable for a wedding, party.
Turn an inexpensive colorful ribbons into statement homemade chandelier with this tutorial.
Via: howtoinstructions
You May Also Like:
2.) DIY Ribbon Chandelier
If you are not afraid to do more experiments, then this is another unique idea for you.
Via: howtoinstructions
3.) DIY Clothespin Chandelier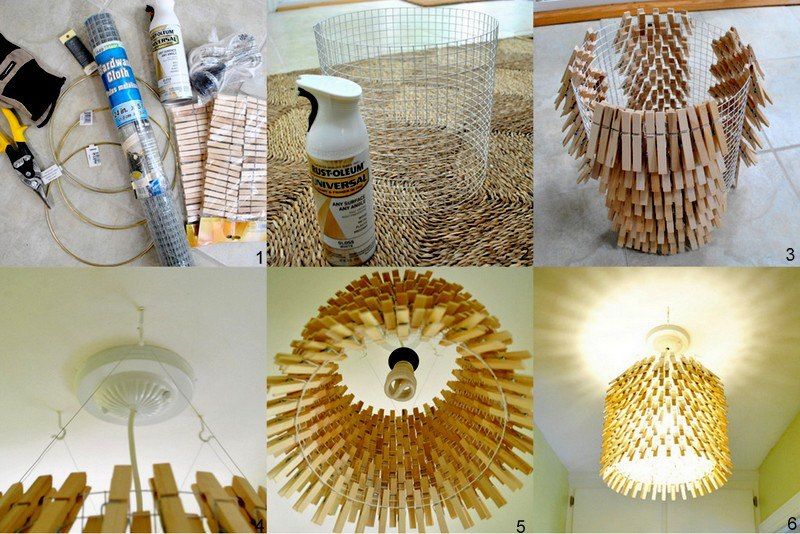 Via: usefuldiy
4.) DIY Fabric Chandelier
Share these ideas with your friends. Cheers!!