Its really nice to know that, you are planning to make DIY Paper Lanterns And Lamps. Trust me making a beautiful lantern at home will not only save your time but also its a fun things to do.
Today I have collected these stunning and easy to make DIY Paper Lanterns ideas for you. I normally plan to make paper lanterns on the occasion of Diwali and Christmas.
However almost all of these craft ideas are so beautiful that you done have to wait for any occasion. You can just make it anytime and without fail these cute lanterns will beautify the area wherever you keep them.
So Are you excited to make lantern for your home then lets get started.
I wish you happy crafting guys 🙂
1.) Flower and Pom Pom Lanterns
This is one of that DIY Paper Lanterns , which you can complete in just one hour. If you happen to have some lace, and decoration materiel at home then you what are you awaiting for?? Design your first DIY paper lantern today.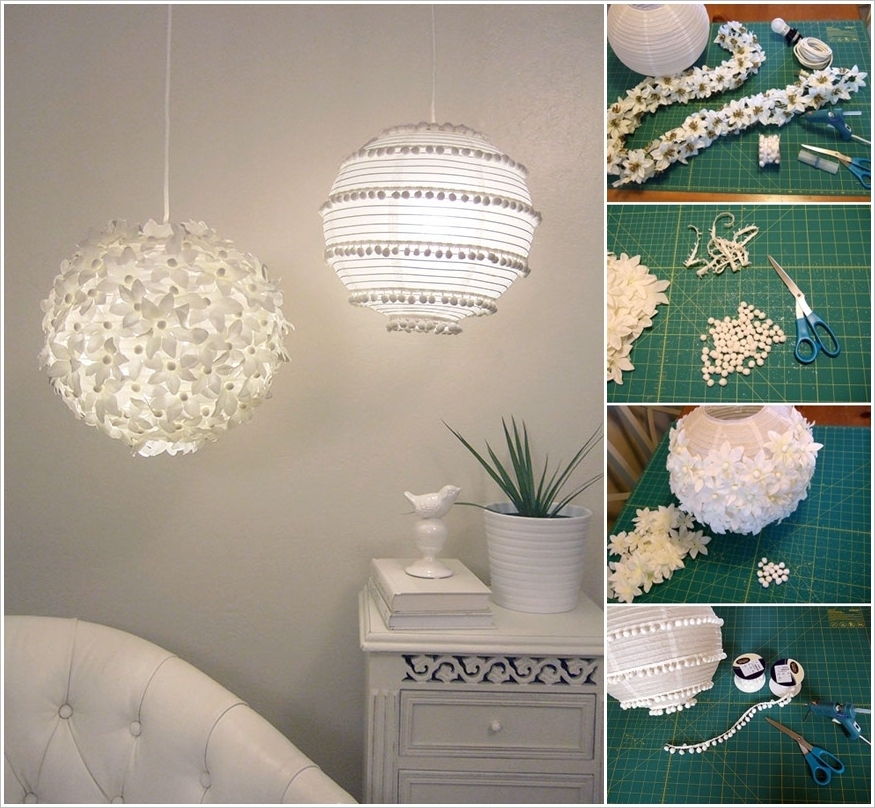 craftynest
2.) Cool Newspaper Tube Lamp
marrietta
3.) Cute Cupcake Liner Lantern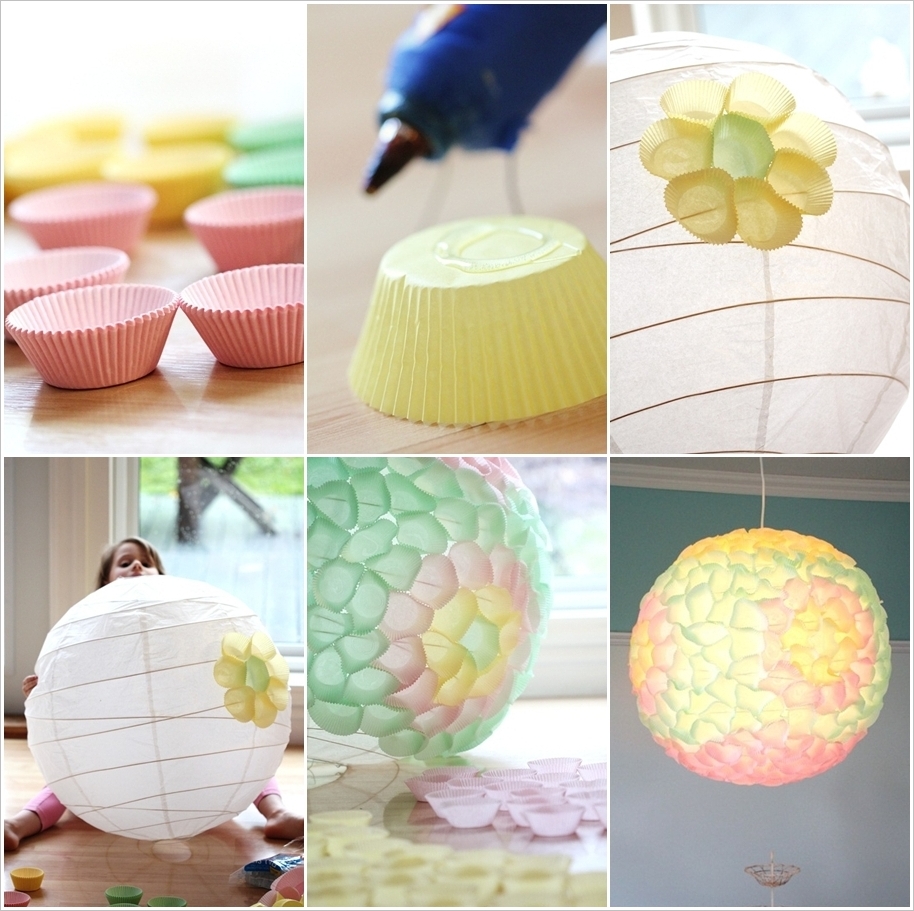 hgtv
4.) Easy Glitter Disco Ball Lantern
If you wish to add some extra spark in your room then give a try to this glitter lantern. 
oh happy day
5.) Owl-dorable Paper Lantern
You kids will love this cute owl shape paper lantern.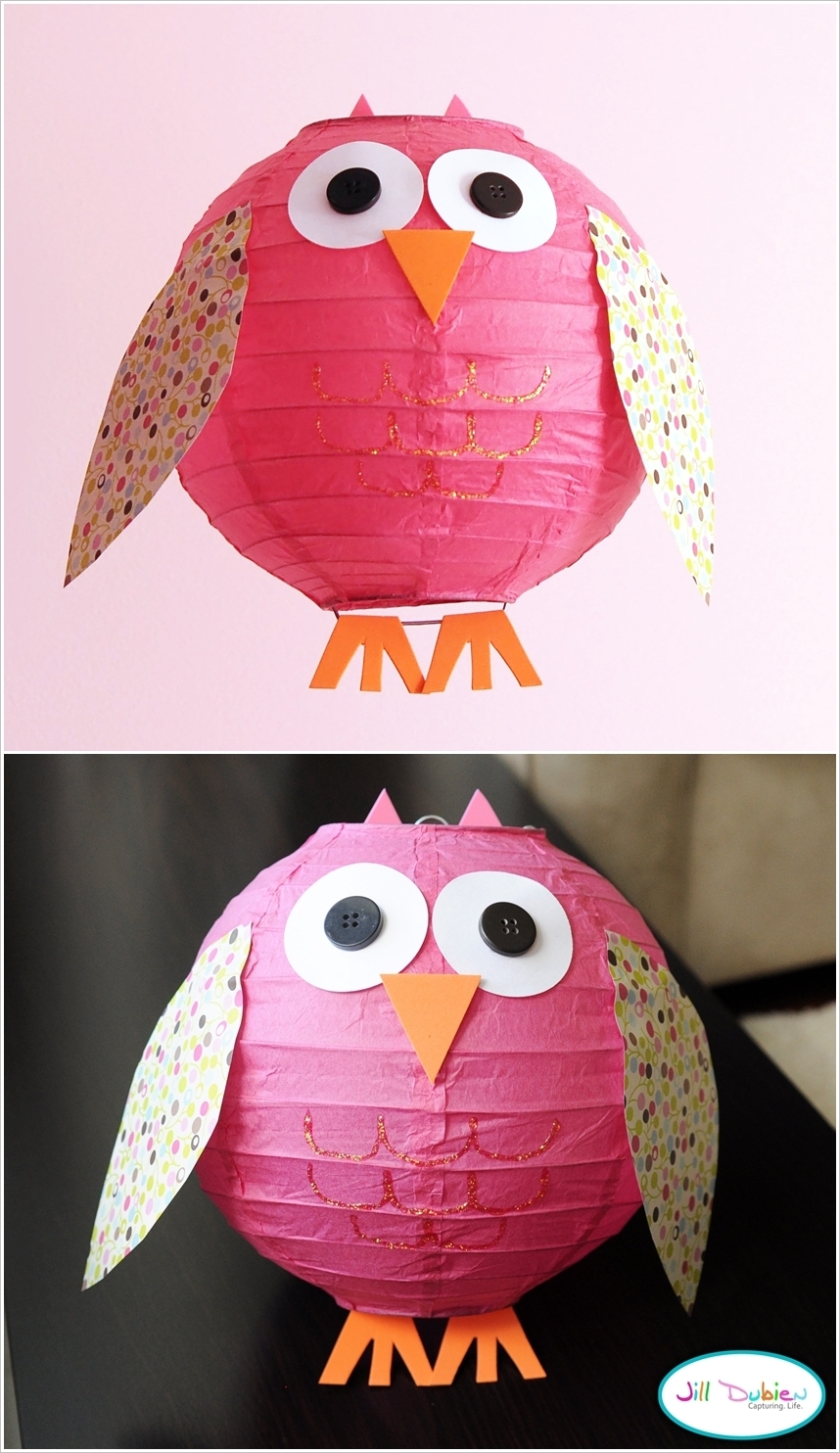 meet the dubiens
6.) Calorific Tissue Paper Flower Lanterns
You must have seen these kind of tissue paper lanterns at wedding ceremony. Without fail it uplifts the overall environment. What do you think??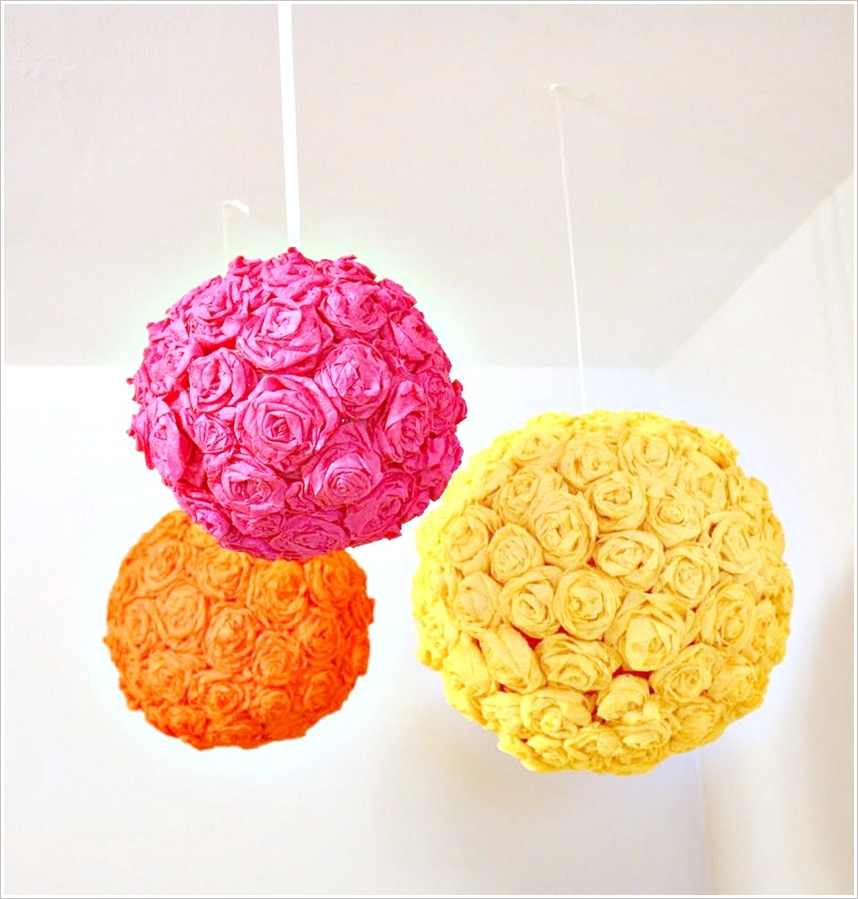 hip 2 thrift.com
7.) Paper Doily Lantern
ruffled blog
8.) Chic Paper Cut Table Lamps
designsponge
9.) Enchanted Coffee Filter Snowball Light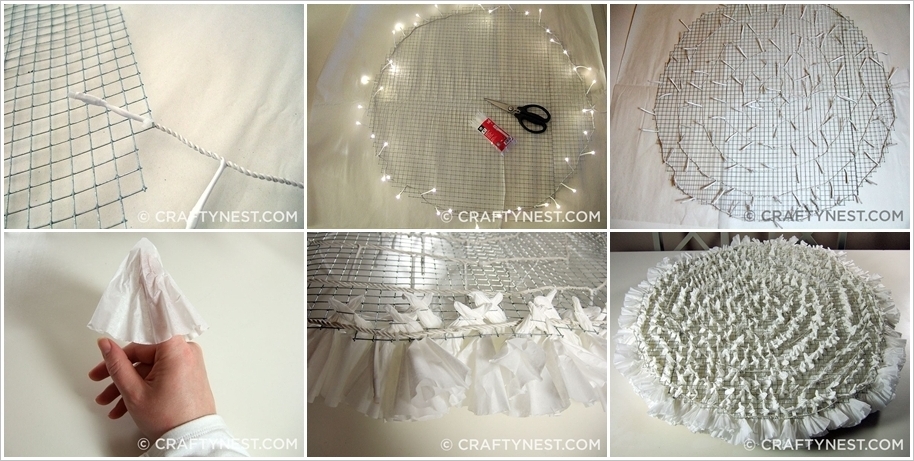 crafty nest
10.) Scrap Paper Lamp
painted by prestige
11.) Creative Jellyfish Lamp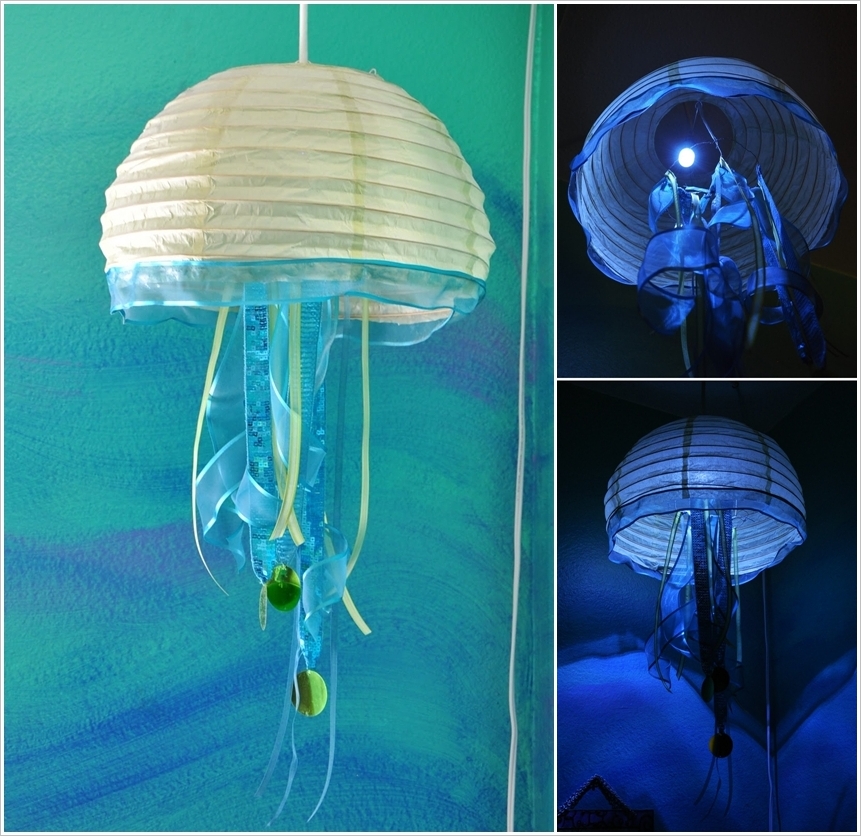 i need a craft room
12.) Super Fun Bunting Wrapped Lantern
This is another example of DIY paper lanterns which are easy to make.
project nursery
13.) Jazzy Rainbow Lamp
metunda universe
14.) Thumb Tack Pattern Paper Lamps

lines across
15.) Paper Cup and LED String Lamp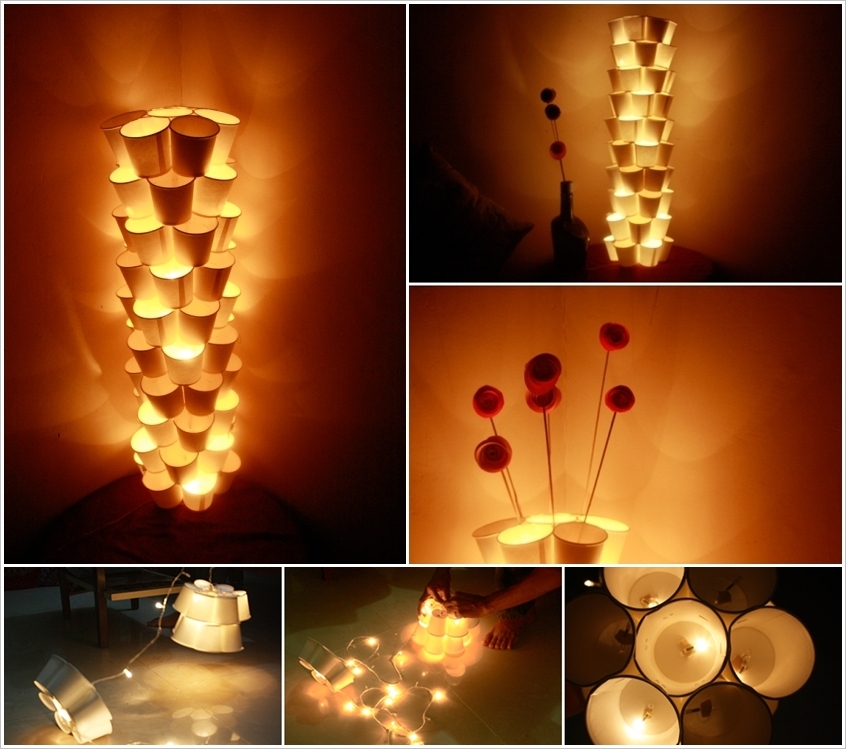 aditi odyssey
16.) Bold and Bright Tissue Paper Discs Lanterns
serendipity creative
17.) Stunning Paper Cut Lamps
enderbynest , Video tutorial at: makezine
18.) Wax Paper Capiz Shell Chandelier
Check out the full DIY tutorial HERE
19.) Chinese New Year Lanterns 
These Chinese paper lanterns are so easy to make. You can make your kids to do this. I am sure you will have a great time in making these DIY paper lanterns together. Are you going to give it a try??

craft craft
20.) A Stunning Embellished Paper Lantern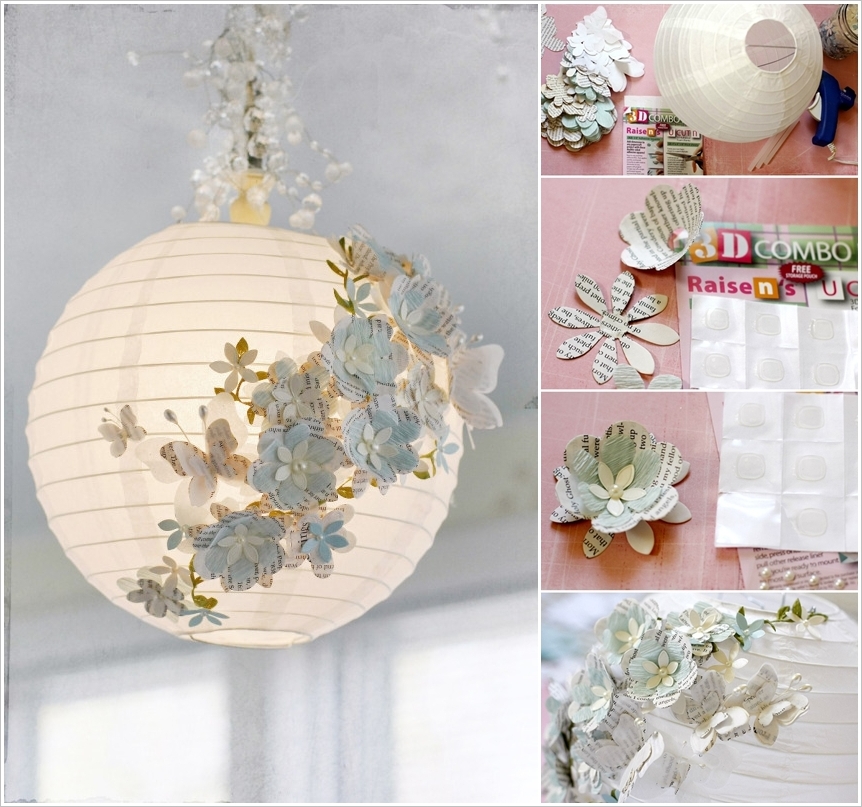 glue arts
21.) Indian Traditional Paper Lantern Aka Akash Kandil For Diwali
https://www.youtube.com/watch?v=ZyG05PLWYic
22.) Himalayan Salt Lamps
If this is your first time hearing about this type of lamps, no worries, we got you covered, we`ve gathered all of the important information for you.  Give a read to find out everything you need to know. What Are these Salt Lamps?
As simple as the name says it, what do Himalayan Salt Lamps are basically lamps made from large chunks of salt mined straight from the Himalayas commonly from the Punjab region of Pakistan. Additionally, when a light bulb or a small candle is placed in the hollow space inside of these chunks, prepare for a soft and relaxing glow to overflow in your home. Visually appealing and soothing, feel how the stress lifts of your eyelashes and your entire body unwinds in the comfort of your own home.  
Besides the most common salt rock shape, these lamps come in other numerous sizes and shapes as well. Unique glowing baskets filled with salt rocks; modern and practical USB lamps; hand-crafted attractive lamps in the shape of an egg, rectangle, Christmas tree, or pyramid; candle holders made from Himalayan Salt which can be placed near your bathtub, on your nightstand, or maybe you can light up a scented candle while working yoga or meditating; or how about a tiny night lamp which can be easily persevered in the socket near your bed or in the hallway?
Share these ideas with you family and friends.
Follow us and get in touch with the latest super DIY Home Decoration Ideas.
Follow and Keep In Touch With Us on :
 Pinterest
For more DIY Home Decoration Ideas like these keep on visiting Sad To Happy Project.
You May Also Like:
Top 22 Extremely Creative DIY Photo Booth Backdrop Ideas. Simply Amazing!