5 The Most Impressive How to Wrap a Gift Ideas: Part 3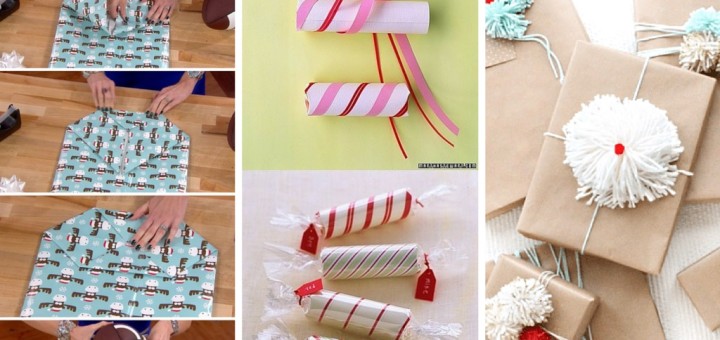 Are you one of those people who knows how to find the perfect gift for love-ones but can't do the wrapping perfectly?
A good gift wrapping makes a good impression.
Its very easy too. There are some traditional ways of gift wrapping and there are some innovative impressive modern ways.
So, you've found the perfect gift. Now you just have to wrap it.
Here are some beautiful how to wrap a gift ideas for you.
Hope these ideas will help to make your gift look more attractive.
For step by step instructions please follow the links given below.
Take a look. Cheers
1.) POM POM GIFT WRAP IDEAS
Check out the full DIY tutorial HERE
2.) Diy Gift Wrap Idea
Check out the full DIY tutorial HERE
3.) Cute Little Flowers
vixyblu.blogspot.in / Via artandchic.blogspot.in
vixyblu.blogspot.in / Via artandchic.blogspot.in
vixyblu.blogspot.in / Via artandchic.blogspot.in
4.) Easy Two Minutes Gift Decoration
danamadeit.com  / Via buzzfeed.com Directions here
5.) How to make DIY gift bags for hard-to-wrap items
Check out the full DIY tutorial HERE