Valentines day is a very special day on which every  girl tries hard to make her partner happy.
To bring a smile on his face, she might try to look beautiful, cook his favorite food and bring the most amazing gift for him.
Its not necessary that you have to empty your entire pocket to buy very expensive gifts for him.
Even small gifts are a source of surprises.
Its a great opportunity for you to explore your creativity, think outside the box to create a sweetest adorable gift for your sweetheart.
We wish you all the best. Have a look.
1.) These Innovative DIY Peppermint Infusion Bags
Via homeologymodernvintage.com
2.) These Golden Love Bugs
Via studiodiy.com
3.) Decorate your garden for him with flour hearts
4.) Turn cardboard heart boxes into little candy-filled pinatas
Via studiodiy.com
5.) Romantic heart shaped toppers for cup cakes
6.) Heart Shaped Handmade Bath Bombs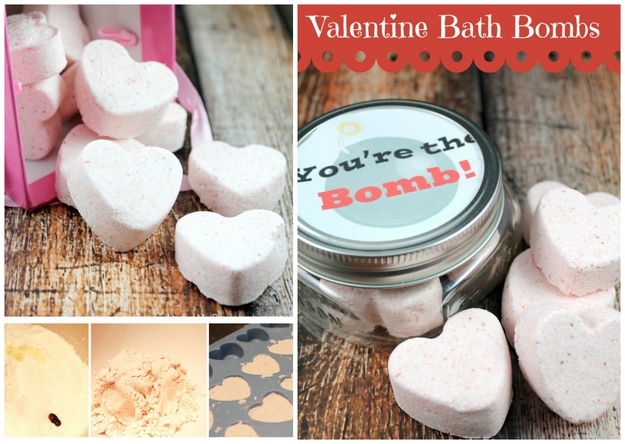 Via crazyaboutmybaybah.com
7.) Handmade Glittery Heart Block Puzzle
Via studiodiy.com
8.) DIY Heart Magnets for Valentines Day
Via idlewife.blogspot.ca
9.) Handmade Chalkboard Heart Frames
source:craftsbycourtney.com
10.) Cute Sock Pillows
Via sas-does.blogspot.ca
11.) Something Different Love Rocks cum Milestones 🙂
Via growcreative.blogspot.com
12.) Love Wooden Coasters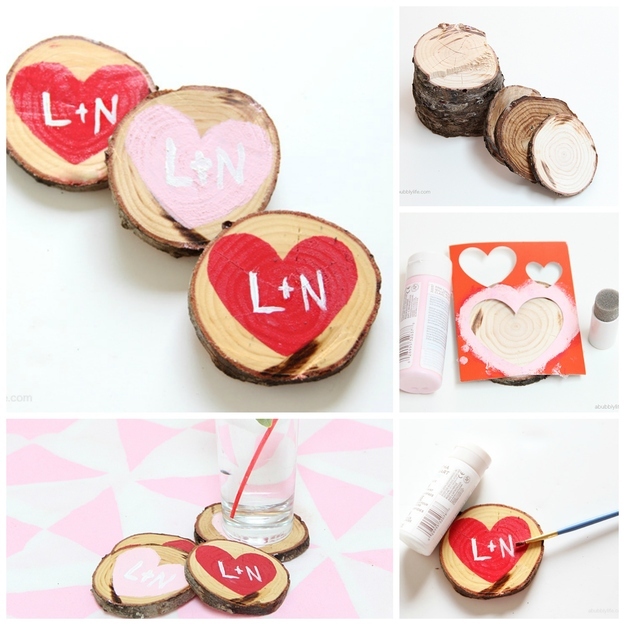 Via abubblylife.com
13.) Unusual Heart-Eating Dinosaur
Via lovelyindeed.com
14.) Sweet Cute Marshmallow Pops
Via thedecoratedcookie.com
15.) Make A jar full of reasons why you love him so much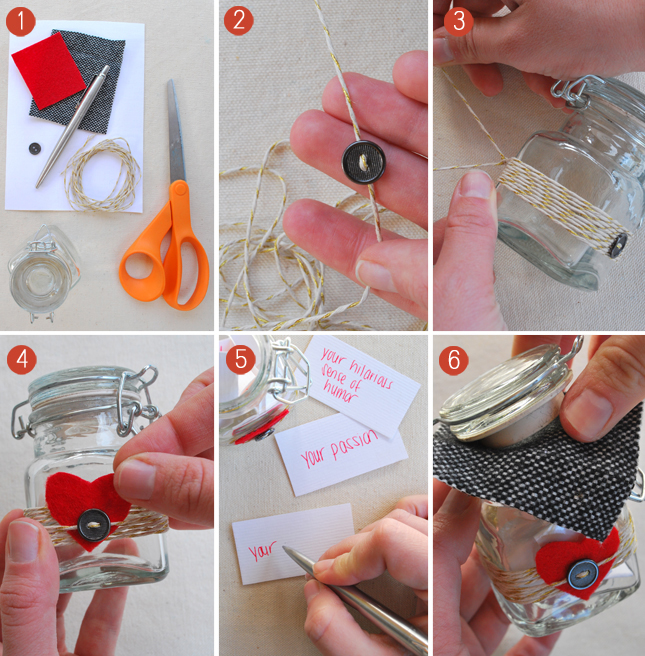 16.) Handmade Photo frame to display your favourite picture

17.) This unique book made up of cards to tell him 52 reasons why you love him
(Via: buzzfeed.com, diy-enthusiasts.com)
You May Also Like:
Share these last minute ideas to make handmade valentine gifts for him with your friends.
Happy valentines day in advance.