Valentine's Day is right around the corner!! Each year on February 14th, many people exchange love cards, sweet candies, adorable gifts or beautiful flowers with their special "valentine."
Valentine's day, is the day to celebrate with heart, leave work and other worries behind and focus completely on your relationship and love.
When it comes to heart, how can we forget about lovable heart shaped sweets.
If you are searching for some yummy and amazing treats to make for your sweetheart then don't look anywhere else. You are on the right page.
These Valentine's Day Desserts Ideas are so cute, so delicious that we are sure it will put a smile on anyone's face.  Trust us.  
Surprise your sweetheart on Valentine's Day with these adorable treat.
1.) Strawberry Heart Pie on Occasion of Valentines Day
This strawberry pie is so yummy, with so many hearts on it.
It's a great dessert idea for Valentine's Day to show your love to your family. 
What you need is:
3 – 4 cups of strawberries (cut into chunks)

Frozen pie crust

Pillsbury pie crusts

1/2 cup granulated sugar

1/2 cup water

3 tablespoon cornstarch

1 egg yolk

Sanding sugar
Check out the full tutorial :
2.) Home Made Heart-Shaped Cake without a Heart-Shaped Pan
They say Love is sweet, but this cake looks more sweeter and delicious too.
We would advise you to make this unique heart-shaped cake to impress your love ones than a very conman and expected round shaped cake.
You don't have to buy a special heart-shaped pan that you will only use once a year but with these easy instructions you can make a beautiful a heart-shaped cake in no time.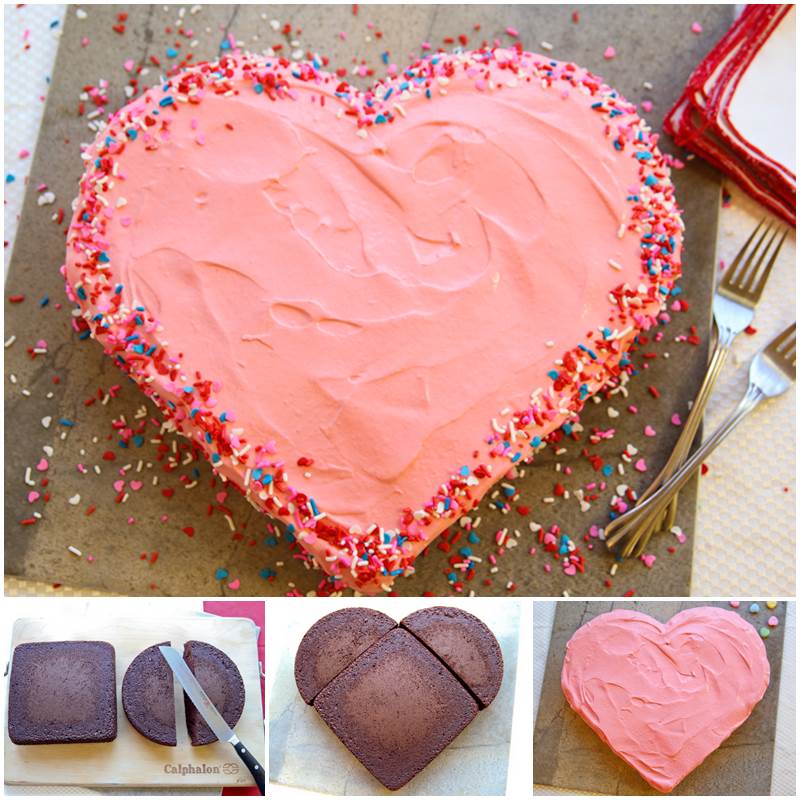 What you need is:
1 package cake mix (2-layer size)  any flavor except angel food

1 package (4-serving size) Vanilla flavor Instant Pudding and Pie Filling

1 cup cold milk

1 tub (8 ounces) Whipped topping, thawed

1/4 cup powdered sugar

1/4 teaspoon red food coloring

Small candies or multicolored sprinkles
Check out the full tutorial :

Valentine's Day Cute Heart-shaped Cake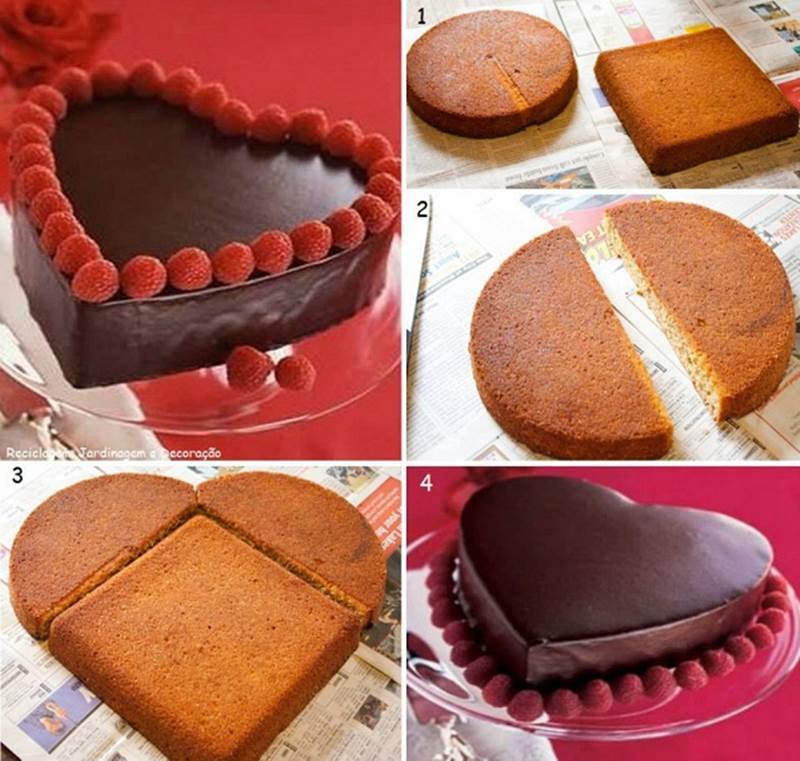 Via icreativeideas.com
Make sure to give these delicious Chocolate Covered Strawberry Hearts a nice try, and be ready to be a Queen (or King) of the day!
Share these valentine's day desserts ideas with others. Cheers!!