The kind of serenity a water feature or a beautiful pond can add to your garden is simply out of the world. I totally agree to this. Do you agree? If yes then, you will find this post useful so stay tuned. Buying a brand new water feature for your garden can be expensive. But if you are a creative person then you will like the idea of making handmade pond for your garden.
So today I have these exciting DIY pond ideas for you guys. Almost all these ideas are budget friendly and easy to do.Follow the links after each diy for step by step instructions.
So now what are you waiting for. Just scroll down and start getting in crafty mood. Lets the fun begin.
1. DIY Bubble Container Pond
How cool is that? This beautiful container pond is perfect to decorate your garden. To make this one, you need a couple of containers. Make sure you buy cheap ones from the Dollar Tree or Dollar Store. You can all play a relaxing sound and this will make a nice spot to do meditation. What do you think? You can easily complete this project in an afternoon.You will for sure love the final output. Source/Tutorial: scatteredthoughtsofacraftymom
2. Repurposed Stock Tank Garden Pond
This is such a genius idea! To make this diy garden pond, find something that can hold water. How about an old stock tank in that matter? This one is easy to make and can be done in just a couple of hours. For decoration add some rocks and plants around it. I am sure it will take your garden to entirely next level. Do you agree? Source/Tutorial: penick.net
3. Low Budget Waterfall Pond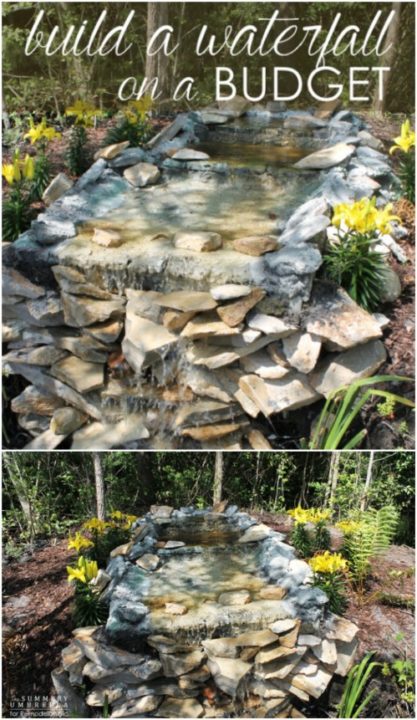 How to build a waterfall on a budget, create your own rock out of concrete and then "pretty up" the area with found rock and plant life. Those rocks that you pick up out of your yard make the perfect base for a gorgeous garden pond. Does this sound interesting? Are you ready? So follow this DIY project for further How to instructions.  Source/Tutorial: remodelaholic
4. Inexpensive Backyard Water Feature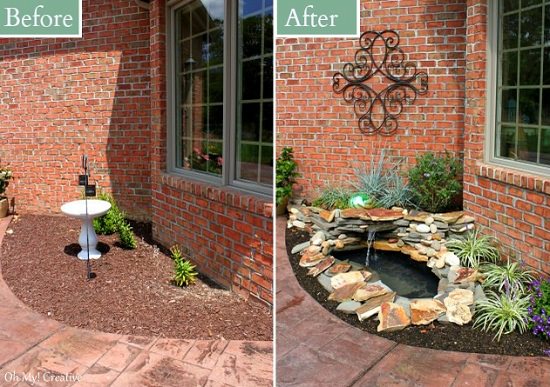 This looks so stunning and natural. Create this backyard water in budget. Follow this tutorial for more details. Source/Tutorial: Oh My Creative
5. Repurposed Plastic Storage Tote Garden Pond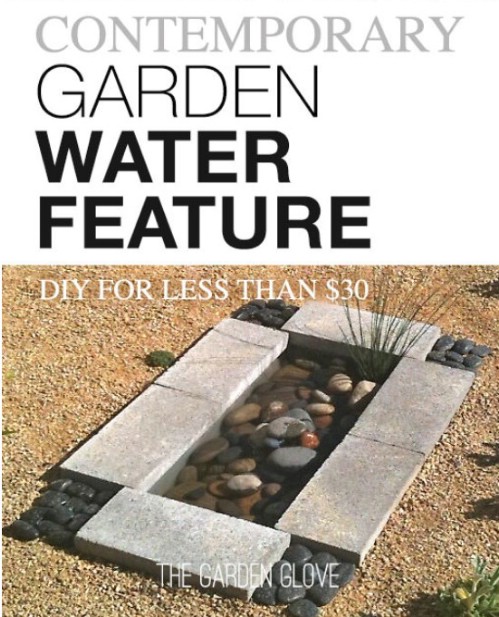 Designing a DIY garden water feature can be a challenge if you are on a tight budget. It can be even more of a challenge if you are looking for a contemporary water feature to fit in with an updated garden space. Here is a great solar powered water feature that combines the beauty of natural materials with a more modern design, and does it all for less that $30! Follow this DIY project for further How to instructions. Source/Tutorial: thegardenglove
 6. DIY Garden Pond and Deck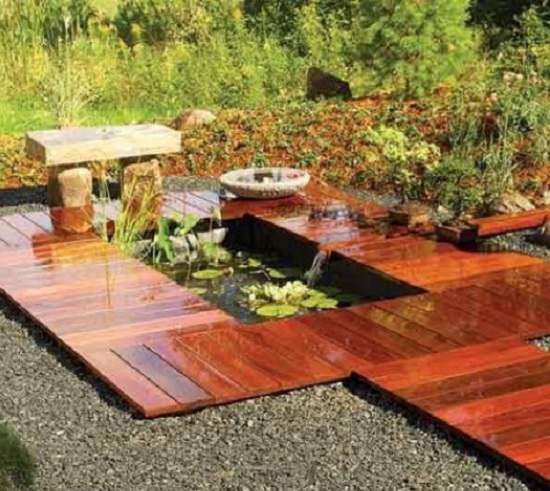 Give your garden a nice classy look with this handmade pond idea.All it takes is some digging, simple assembly and this easy to follow DIY advice. Source/Tutorial: familyhandyman
7. Stock Tank Container Pond
Stock tanks can be used to complete many DIY garden projects like this container pond. Are you excited to create this DIY project? Give it a try guys and enjoy. Source/Tutorial: penick.net
8. Simple Preformed Garden Pond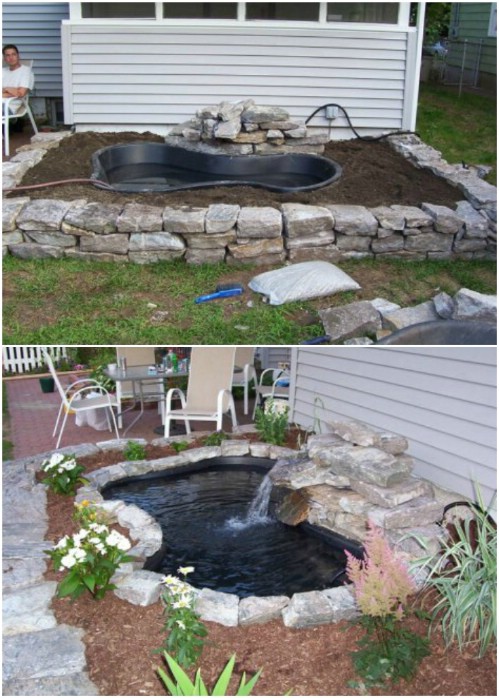 If you have dont have sufficient time for digging a pond in your garden then you can buy a preformed garden pond and just place it in your backyard. Important thing is to find the perfect shape for the look that you are wish to achieve. Use rocks and other decoration things to make it look more gorgeous. Trust me guys its very easy to make. You will for sure love the final output. Source/Tutorial: learningasigotips
9. DIY Fish Pond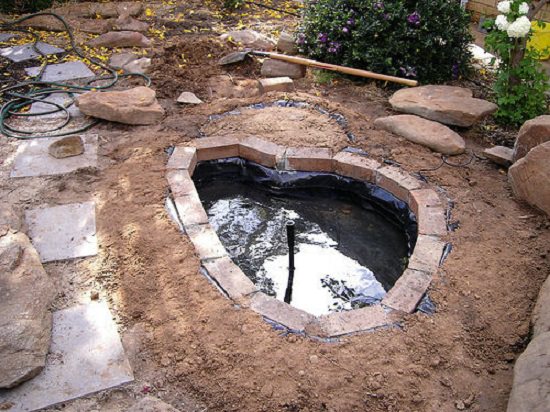 With the total cost below $100, you can recreate this DIY fish pond or garden pond in your backyard. Check out the! Source/Tutorial: Instructables.com
10. DIY Backyard Pond
How about creating this DIY relaxing pond that attracts birds, frogs, butterflies, and crickets in your backyard. All you need is a shovel and a few materials, and before you know it, you'll have your own little "great lake" to enjoy. Source/Tutorial: thisoldhouse.com
11. Small Garden Pond Tips
While making your own handmade pond, you may have various questions in your mind. This is not a DIY but a collection of a few important useful tips for starting a small garden pond. Check this out at the ! Source/Tutorial: Empress of Dirt
12. DIY Paver Pond With Fountain
Ok this one is easy to do. Dont you think, A DIY Paver fountain is a beautiful way to decorate your outdoors.Create a stone-lined garden pond, then carve a waterfall out of a block of stone using basic power and hand tools. The technique is simple, even for beginners. Follow this tutorial for more details. Source/Tutorial: familyhandyman
I hope you will try atleast one of these amazing diy garden ponds. Wishing you an amazing happy crafting time 🙂
Thats all for today guys, I hope you had an amazing time here. Do visit our website again for more DIY crafts ideas. Meantime you can connect with us on  Pinterest and Facebook.
Pin This Collection of diy garden ponds ideas for your reference.