Easy And Useful Tips for Decorating Your Man Cave
Easy Tips for Decorating Your Man Cave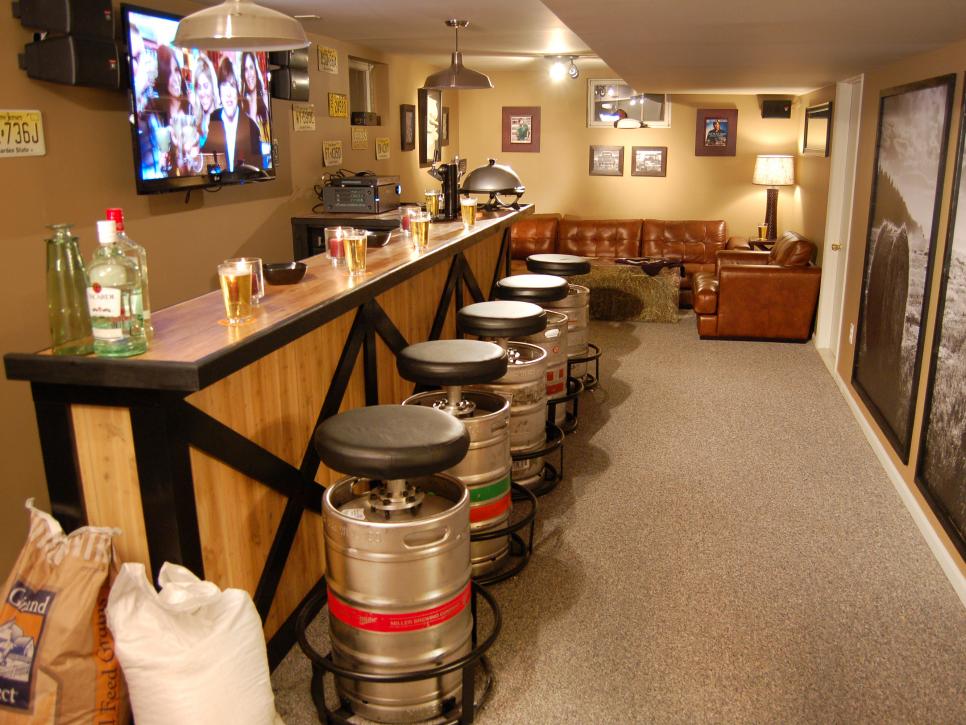 A man cave is a perfect retreat for men. It is their own personal world inside their house. It is an ideal retreat and a haven, and it should contain everything that the user needs to feel relaxed and to have fun.
If you are thinking about adding a man cave, or a place to have all to yourself, inside your house, you should think about how you want it to look, and what you want it to contain.
No matter if you want to have just a small secret room that will be all yours where you can store your favorite items or a large basement where you can store your vehicles, possibilities are endless.
You just need to think about what you want and expect from a man cave and start working on fulfilling your dream and organizing your personal space however you see fit.
You can use the man cave to relax and have some quality alone time, or you can invite your friends to have some fun and watch sports together.
You can gather to watch NBA, NFL, the Breeders' Cup, and more, or you can simply grab a beer and talk the entire evening.
No matter how you and your friends prefer to spend time together, it is vital to create an ideal environment that you will enjoy. However, in order to do this successfully, you need to think about your wishes and needs first.
You need to determine what you expect from your man cave before you start decorating. If you have no idea how the perfect retreat should look like, we will offer you some suggestions.
Get a Large TV
If you love watching sports or playing games on your PlayStation, one of the most important things that you should include in your perfect retreat is a large television.
If you have enough budget, it would be the best idea to opt for a 50-inch television, as it will make the entire gaming experience perfect.
Of course, your choice should also depend on the size of the room, as a 50-inch TV is too large for small rooms. After you get the perfect TV, your man cave will be ready for sports and gaming events with your friends.
The Perfect Throne
Another thing that you should add to this part of your house is a throne.
No matter if your taste is traditional or modern, you should choose a comfortable throne that you will sit on while in your man cave. Adding your favorite chair to your man cave will also do the trick.
However, you shouldn't forget about your buddies as they need something to sit on too when they come over.
You can add sofas, armchairs, bean bag chairs, or hammocks, the choice is all yours, just make sure that your guests are comfortable while visiting you.
Add a Minibar
If you want to have a perfect retreat, you shouldn't forget about adding a minibar. It is a must-have for every person who wants to create an excellent man cave.
You can fill it with beers, wine, rum, whiskey, or whatever you prefer. Nothing can beat the joy of drinking a bottle of cold beer while watching your favorite sports.
If you prefer whiskey, you will be able to sit back and enjoy like royalty thanks to a minibar.
Consider Getting a Projector
If you want to transform your cave into a small movie theater, you can achieve it by buying an affordable projector.
Luckily, you won't have to spend a lot of money on this as many inexpensive models of projectors are available on the market.
After you purchase one, all you need to do is to connect it to a DVD player or to a computer and play your favorite movies. If you want to have a complete cinema experience, you can throw a bag of popcorn in the microwave.
Buy a Boxing Bag
Getting a boxing bag is a perfect idea if you want to blow off steam while in your man cave. If you get one, it will take its fair share of blows. No matter if you are under a lot of stress and need some relief, or you simply want to get in shape a bit, you will benefit from buying a boxing bag.