Are you looking for some crazy ideas to recycle your old drawer? Want to use your old drawer and make something creative and sexy out of it? Before you throw out that old, rugged dresser that's been with you longer than your husband has, consider its potential. There are many recycled old drawer ideas that can turn even the ugliest of dresser drawers into cute accent pieces for your home. You just have to have vision!
11 Unique DIY Recycled Old Drawer Ideas for Living Spaces
Use your old and vintage drawers to make something interesting for your home. We can help you with these creative and cute diy ideas. Enjoy…
1. Snow-White Wall Shelf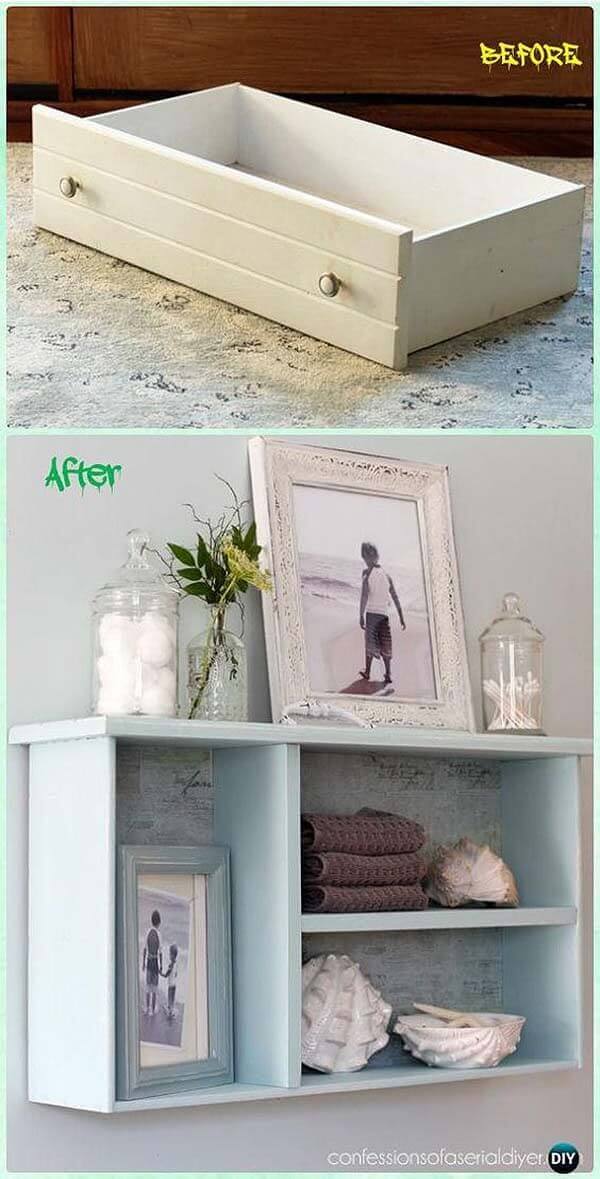 DIY Project Details: confessionsofaserialdiyer.com
2. A Resting Place for Toys
3. Easy Patio Organization
DIY Project Details: hometalk.com
4. Mini Garden in a Recycled Drawer
DIY Project Details: queenbandme.com
5. All That Glitters
DIY Project Details: nowyouknowfacts.com
6. Matching Shelves With Many Uses
DIY Project Details: diyjoy.com
7. The Start of Your Home Library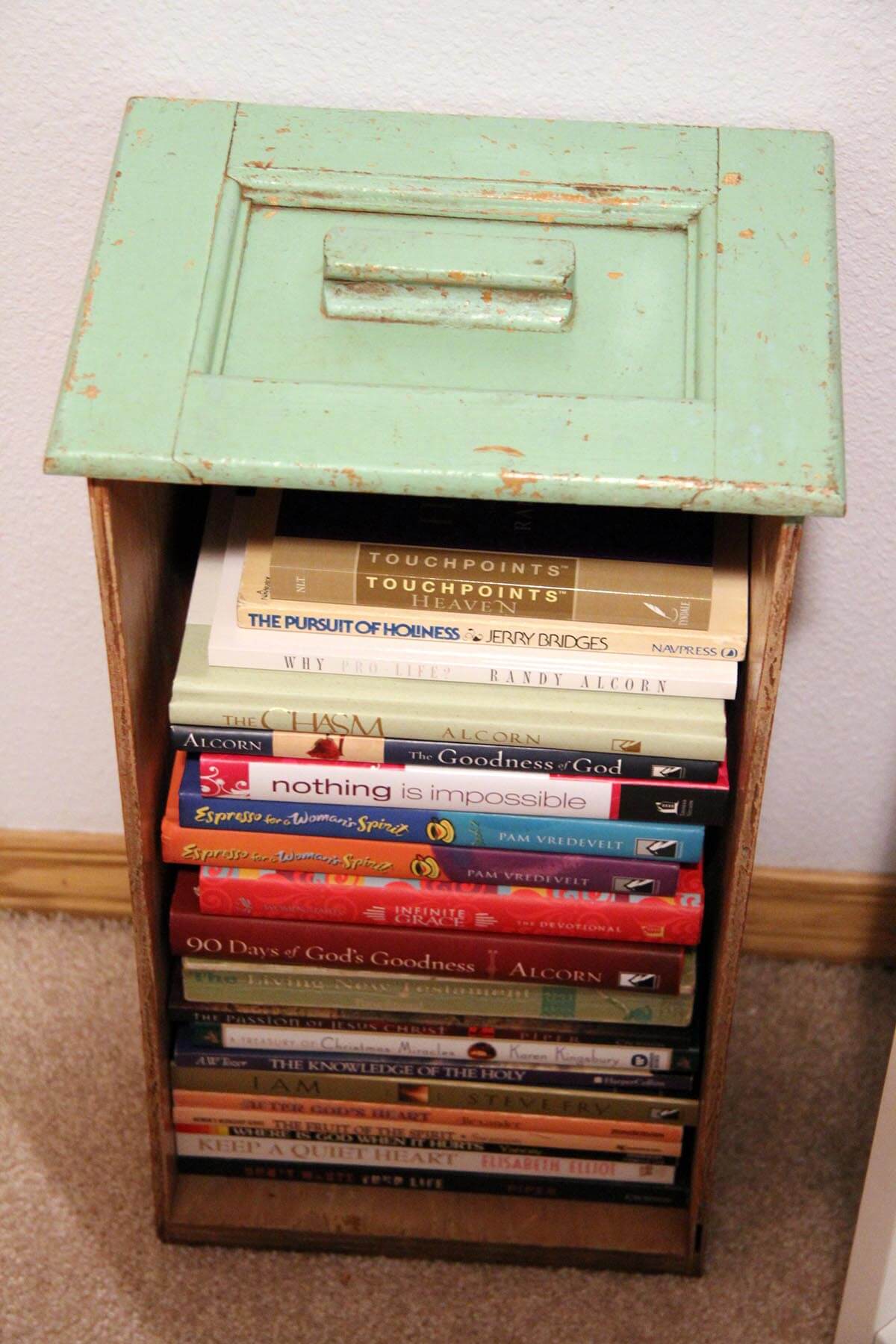 DIY Project Details: indulgy.com
8. Kitschy Coffee Table for Two
DIY Project Details: recyclart.org
9. Away from Prying Eyes
DIY Project Details: industrystandarddesign.com
10. A Cute and Charming Bird Feeder
11. Put Your Feet Up
DIY Project Details: beyondthepicket-fence.com
There is absolutely no need to throw your old drawer out just because it's old, or if it doesn't look sexy enough for your bedroom anymore. We are going to throw some of the best ideas to come up with something wonderful using your boring drawer that you are going to throw out anyway.
One of the best things you could think of, turn your old drawer to make a mirror out of it. That mirror could be hung on a wall in your room or can be placed in your lobby. It makes the room or the place look more beautiful.
17 Ways To Recycle Old Drawers