In the ever-evolving home design landscape, curb appeal is pivotal in leaving a lasting impression on buyers and visitors alike. A well-maintained exterior boosts home value and creates a sense of pride for homeowners.
As per the National Association of Realtors (NAR), 92% of sellers recognize the value of enhancing their home's curb appeal before listing it for sale, showcasing its crucial role in maximizing market value.
And in Palm Springs, where the sun-kissed landscape meets modern architecture, enhancing your home's curb appeal takes on even greater significance. With its stunning backdrop and unique design aesthetics, Palm Springs homes embody a sense of luxury and relaxation, making exterior transformations even more impactful.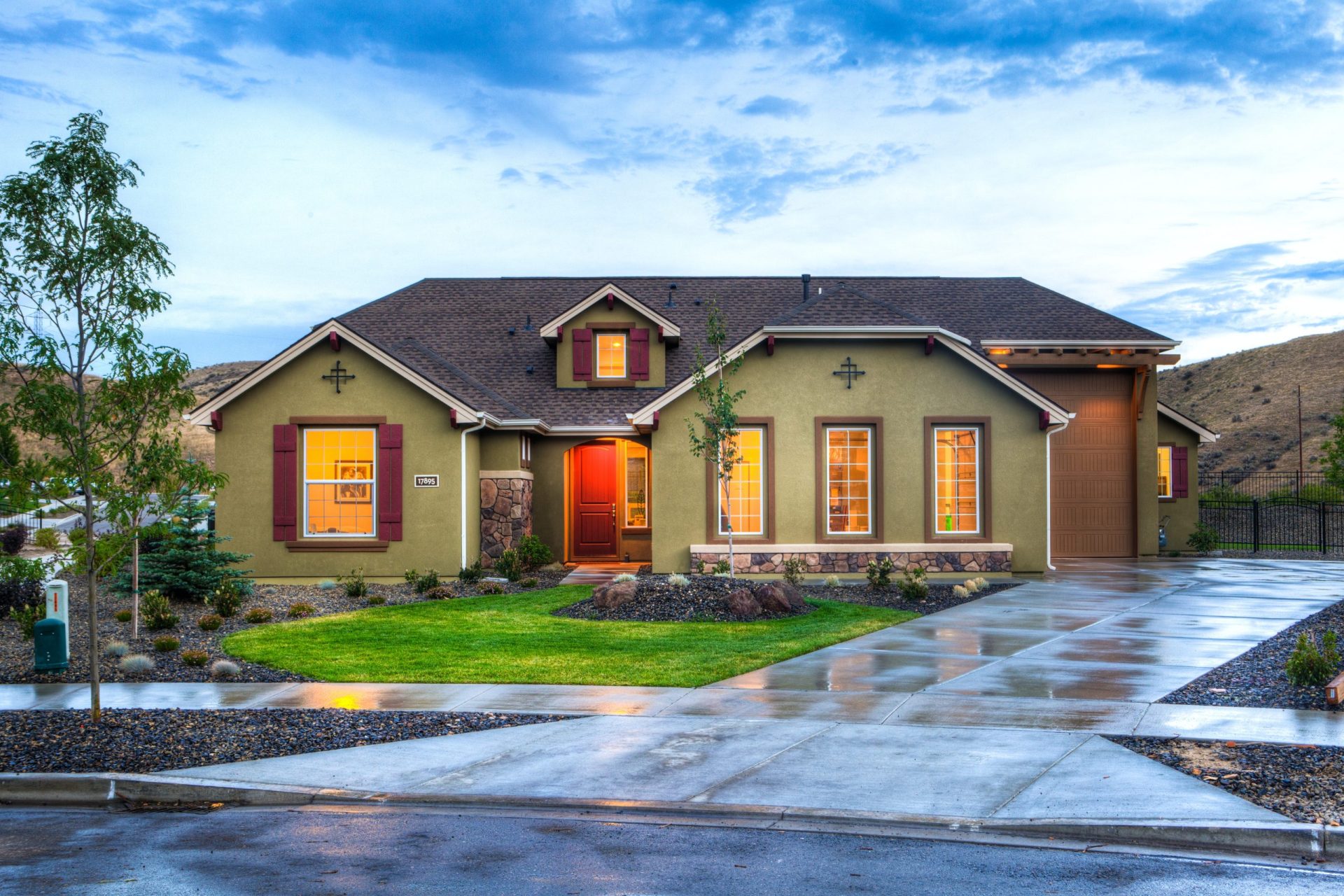 Now let's discuss some thoughtful exterior improvements that can work wonders to increase your home's overall appeal. 
Upgrading windows is essential to enhance the attractiveness of your home from the outside and its energy efficiency. When you replace old windows with new energy-efficient ones, they can keep your home warmer in winter and cooler in summer, so you won't need to use the heating or cooling systems as much. New windows also make your home quieter, offering a more serene and peaceful living environment for you to enjoy. And from a visual point of view, replacing windows gives your home a fresh look with different styles. 
In cities like Palm Springs, where summers are characterized by intense sunlight and high temperatures, upgrading windows significantly improves insulation by minimizing the effect of heat inside homes. This reduces strain on cooling systems, resulting in energy savings and more comfortable living spaces.
When upgrading your windows, choose a reliable Palm Springs window replacement vendor known for delivering exceptional outcomes. 
Working on the front door of your home can give your entryway a new attractive, and welcoming look.
When upgrading the door, consider getting a sturdy one that can stand different weather conditions. Fiberglass, solid wood, and steel are popular materials that last a long time. Select a door design that goes well with your home's style, whether traditional, rustic, modern, or contemporary.
Add stylish hardware such as fancy doorknobs, decorative hinges, and handle sets to make the door look appealing. You can also include decorative sidelights or glass inserts to let more sunlight in and make it visually interesting.
Give your home's exterior a makeover with a new layer of paint. A fresh coat of paint will refresh the look of your home and add to its appeal. 
You can opt for classic colors like whites, grays, beiges, and earthy tones to give your home an elegant and clean appearance. Or, if you want your house to stand out in the neighborhood, pick vibrant colors to highlight special architectural details.
Choose high-quality paints that can withstand harsh weather conditions and protect your home for a long time. 
Make your home's outdoor space more welcoming and beautiful by enhancing its landscape. Adding various plants, flowers, and trees can make your patio a lovely oasis and add to your home's overall appeal.
First, review your outdoor area and see where it needs improvements. Keep your lawn well-maintained by regularly fertilizing, mowing, and watering it, so it seems lively.
Choose plants, trees, and flowers that can thrive in your area and go well with your home's style. Combine evergreens and seasonal plants for different colors throughout the year.
Attractive Outdoor Lighting
Make your home's exterior more attractive with outdoor lighting. You can highlight special architectural features by installing appropriate lights, such as archways or columns, to add depth and make them look more interesting. Use spotlights to highlight water features, statues, or distinct landscaping (if any). You can choose energy-efficient LED lights with extended warranties to save on your energy bills. 
Upgrade Outdoor Living Space
Imagine a residence nestled amidst nature's lush exquisiteness, captivating the hearts of all who wander past. The key to its irresistible charm lies in the meticulous upkeep and enhancement of its outdoor areas, where nature's enchantment weaves its spell across every nook and cranny of the outdoor living space – from the manicured lawns and welcoming patios to the front porch and serene backyard.
Get comfy outdoor seating furniture made up of materials that can handle different weather conditions and do not require much maintenance. You can keep lounge chairs, dining sets, and sofas or dedicate separate areas for relaxing, dining, and hanging out with friends. You can also add a fire pit, outdoor kitchen, or built-in grills for barbecue for extra convenience.
A well-designed fence can add to your home's curb appeal. Choose a fence design that goes well with your exterior and the landscape. Moreover, there are different options to suit your taste, like a classic picket fence, a modern horizontal slat design, or a fancy wrought iron enclosure.
Roof Repair or Replacement
Your home's roof is very important. Check your roof for problems like missing or broken shingles, leaks, or sagging parts.
If your roof is in bad shape or getting old, you might need to replace it completely. Remember, choose sturdy and long-lasting materials, which are available in different designs, when replacing a roof. This way, your new roof will protect your home and add to your home's curb appeal!
Conclusion
A nice-looking and well-kept exterior makes a good first impression and creates a welcoming atmosphere. Adhering to the exterior upgrades discussed in this blog post will improve your home's outlook and make it more desirable. 
Remember that your home's exterior reflects how much you care for it, so choose the upgrades that will make the biggest difference. Moreover, select materials, colors, and designs that align with your home's architectural style and personal preferences.
Take the time to invest in your home's curb appeal today and make it a more enjoyable place to live in.