9 DIY Super Exciting Ideas to Recycle Old CDs and DVDs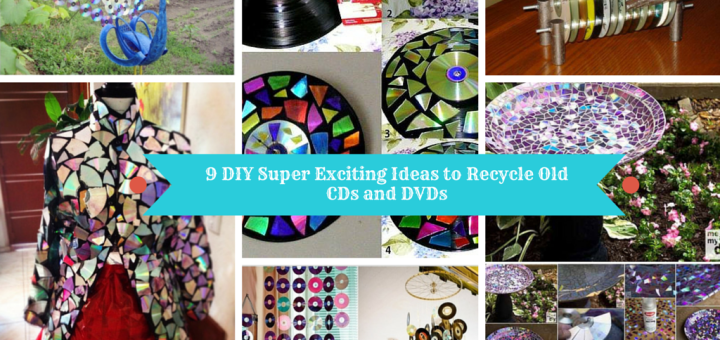 Many of us still have plenty of old CDs in our homes.  CDs or DVDs scratched beyond recognition that you've watched a few hundred too many times and never will again.
Now you must be thinking of throwing them out. Throwing them is not a good idea because with a little creativity you can turn these CDs or DVDs into useful items.
You can re-purpose or recycle them. So here is collection of 9 DIY recycling ideas to make creative use of your old CDs or DVDs.
1.) Creative DIY Birdbath With Recycled DVDs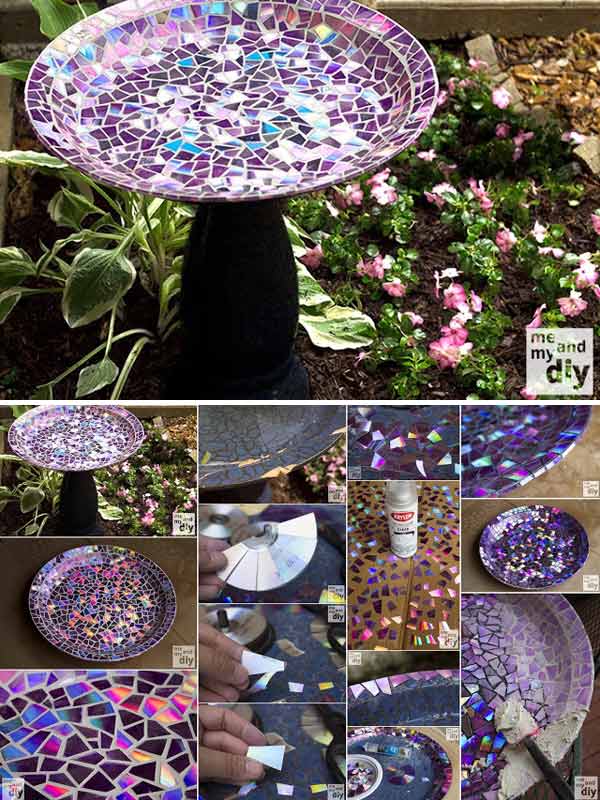 Full Tutorial:  www.meandmydiy.com
2.) Make a Peacock with Old CDs and Tire
Image Source: domovenokk
3.) Make a CD or DVD Mobile
Image Sources: mlembran , weddingchicks
4.) DIY Disco Ball From Old CDs
Image Sources: instructables , naarsang.mihanblog , theverybesttop10
5.) Craft an Organizer From Old CDs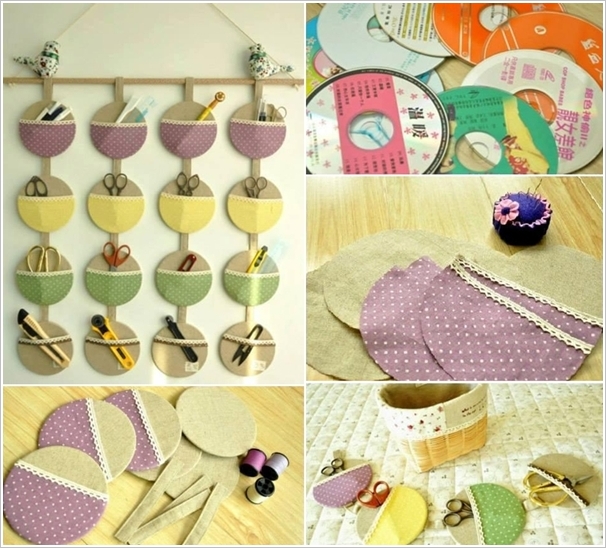 Image Source: fabdiy
6.) DIY Beautiful Mosaic Mirror From Old Cds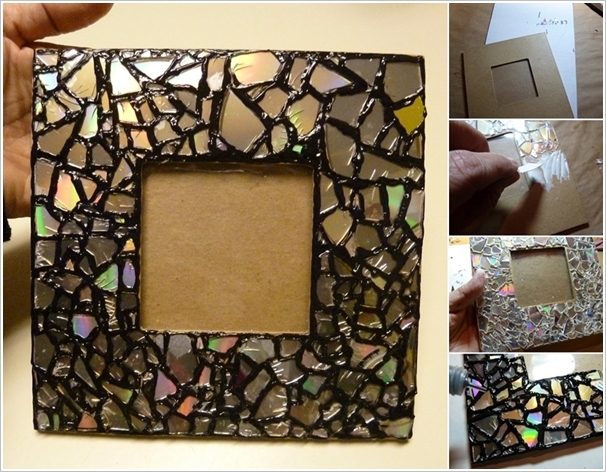 Image Source: makeiteasycrafts
7.) DIY CD Rack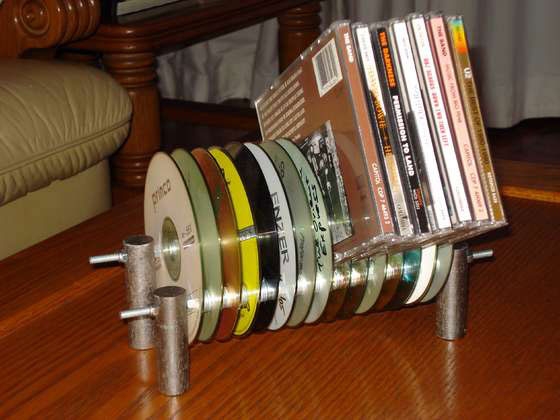 Source
8.) The finished dress made from recycled CDs
recyclingcds
9.) DIY CD Lamp from old CDs
Source
Share these creative ideas on Facebook by clicking on below buttons. Happy Sharing 🙂