11 Makeover Tips To Brighten Your HomeThis Spring
It is important to give your home a makeover during the spring season. You need to get your home ready for the warmer days and the entertainment which is ahead. It's almost impossible to give your home a good makeover during winter due to the cold.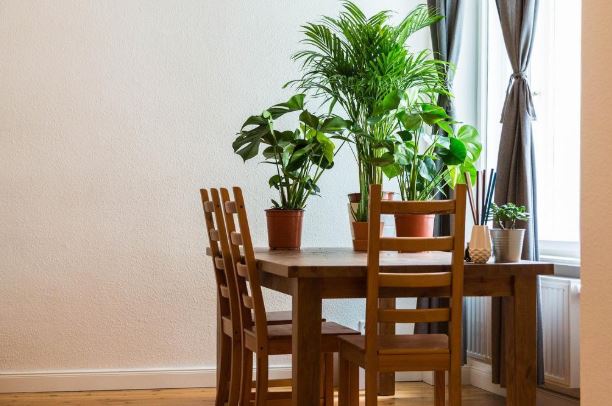 During the spring season, you have all the energy needed, and nothing can stop you from sprucing up your home. However, as any good designer knows spring is the time when you need to declutter, clean the window and give your entire indoor space a good makeover. Below are makeover tips to make your home sparkle this spring season.
Makeover Tips to Brighten Your Home this Spring
1. Declutter
It's time to declutter your home and make use of all the available space which you can get. It is time to neatly pack away that stack of books or a pile of unnecessary things in another place. Unclutter shelves, countertops, tables, and cabinets.
Stop making excuses that these things will be of use someday. If you still believe that you might need the items in the future, pack them away neatly in a box. Once you declutter, you will be surprised at how neat and fresh your home will feel.
2. Organize Your Items Before You Begin Decorating
Banish all the winter items to the garage or the basement. Collect salt, shovels, ice scrapers, and other winter survival gear and relocate them to a place where they won't get in the way when running other errands.
Move all your winter clothes and sweaters to a storage place and carefully pack them. Replace the winter clothes with your new spring clothes. Reorganizing your home will give you a new outlook and excitement as you welcome the spring season.
3. Carry Out Repairs
If there are repairs in your house which need to be done but have been postponed well this is the perfect time to get them done. You can use the warm sun on your face and fresh air as a motivation to fix and repair your home. If the damage is severe, you can get a handyman to come help you out.
You can fix anything which you can from the squeaky doors, floorboards and A/C unit. If you are short on funds, the DIY method would be the best for you. You can start by fixing the areas which can cause a lot of inconvenience for you and your family. If you have kids, you can start by fixing their playroom to ensure that they are safe.
4. Paint Your Walls White
When you want to create a summer vibe in your home, you should not forget to paint your walls white. If your dark coloured walls are not achieving that summer vibe which you want go for a fresh white coat of colour.
5. Arrange Your Garage
The garage is the most overlooked place in a home, especially during the winter period. Nobody wants to stay out in the cold for a long time. Hence stuff always finds its` way stacked up in the garage. Now you will have all the time and enough sunshine to properly arrange the garage and recycle the items which you do not need.
6. Arrange Your Shoes
If you are a shoe lover spring is the best time to arrange your whole collection of shoes. You will save a lot of space if you place your shoes in different directions.
7. Buy and Bring Flowers into the House
If you have planted flowers on your pouch, pick a vase and fill it with your favorite blooms and place them on the tables and windows sills. Also, you can buy a bouquet from the store and split it all around your house.
If buying fresh flowers is not possible then you may think about making these beautiful DIY Paper flowers at home.
9. Make or Buy New Pillow Shams
Another way in which you can give your home a new look this spring is by buying or making new pillow shams. Replace the old throw pillows on your bed and sofa with new bold pillows of different patterns and sizes.
10. Decorate Your Fireplace
Spring is the ideal time to remove the winter ashes and start afresh by decorating the fireplace. You can place an arrangement of beautiful candles beside the fireplace, put silk plants in the firebox or cover the firebox with a beautiful folding screen.
11. Create a Comfortable Outdoor Lounge
Setting up a spacious outdoor lounge can make a big difference in how you will enjoy the coming warmer months. If you have ample space, you can set up a lounge for relaxing with lots of cushions. Remember to install the best home security system such as modern surveillance cameras that you can access remotely on your computer or smartphone.
12. Take Care of Your Garden
Springtime is an excellent time for spending time outdoor hence make the most out of it. Spring season is the perfect time to take care of your garden by adding new plants, removing the weeds and adding new mulch and stones.
Conclusion
When doing a spring home makeover, you should do everything at your own pace. You can even involve your family members to help you out. Spring home makeover can be fun and exciting as long as you know what to do.
We hope these diy home improvement tips are helpful.