For all the book readers out there this is an exciting news. In todays post we will teach you how to create a bookmark.
They are easy to make and very practical. You can make bookmarks for yourself or slip one inside a book that you are giving as a gift. DIY Bookmarks are an excellent project for beginning paper folders. 
11 Easy Bookmark Making Ideas
We love making them and have already made a ton, it's one of the coolest DIY you or your kids can do
1. Cute mustache bookmark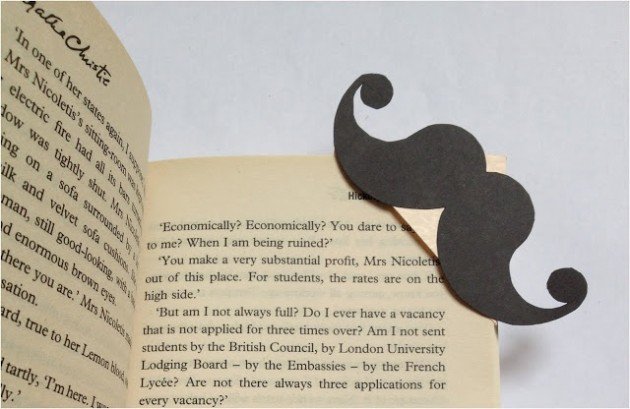 I love this cute little mustache bookmark because its handy as well as chic. Making this DIY bookmark is simple, only requires a square paper that needs to be folded into a triangular shape, big enough to place it into the corner of the pages of your book, and a mustache template that should be glued onto the upper part of the triangular bookmark
And thats all, you're done. Tutorial/Source: diytutorialslizzy.blogspot.com
2. Ice-cream bookmark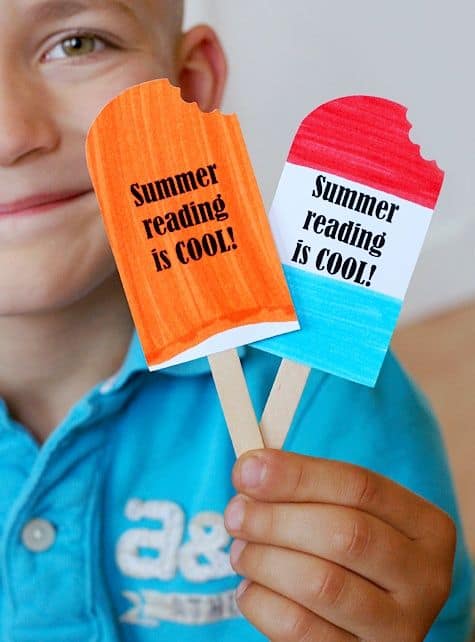 If you are like me who loves to carry lot of books on summer vacation then you will love making this simple icecream shaped bookmark.
Making this pretty ice-cream shaped bookmark is not a big task. All you would need is a cardstock paper, a pair of scissors, some glue, sharpies, a quote of your choice and last but not the least a popsicle stick.
Start by cutting the cardstock paper into the shape of a popsicle, and if you wish you can color it as well. Then glue a nice quote to write on it, and last stick it to an ice-cream stick. You can make this as a handmade birthday gift to kids who love reading books.

Tutorial/Source: lisastorms.typepad.com
3. A long hand Bookmark
You can increase your kids reading habbit by teaching them how to make a bookmark  which has a cute little-faced and long hands like this one. The best part is it doesn't require a lot of time and effort for making it. The material you need is cardstock paper, some color sketch pens or colored paper, and scissors.
To make this DIY Bookmarks project more interesting, you can draw these little men in different expressions, color them up. You need to cut the hands in such a way that they can be placed over the paper while the rest of the torso of these little men stay behind, while the face shows up.  Tutorial/Source: www.pinterest.com
4. Pompom Bookmarks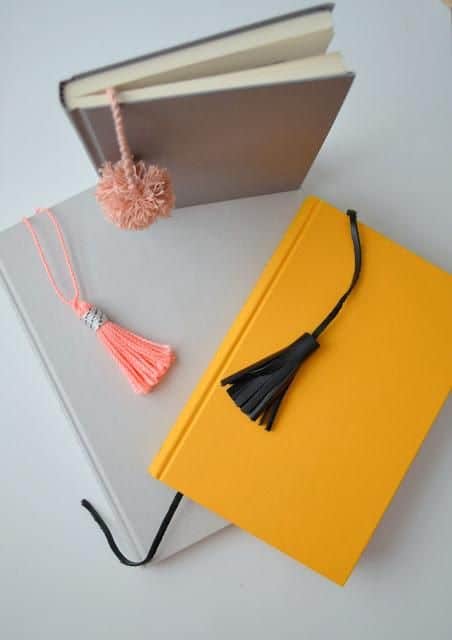 There are so many DIY pompom projects all over the internet. Who doesn't love pompoms? These little furry balls of yarn or wool are great for DIY craft projects.  In this project you will learn how you can use them to make great bookmarks. These pompom bookmarks are really cute, can be made easily and in many colors.
Check this tutorial shows you a step to step process to make a beautiful pompom bookmark, from wool, yarn, or a leather sole!  Tutorial/Source: projektila.blogspot.in
5. One More Pompom Bookmark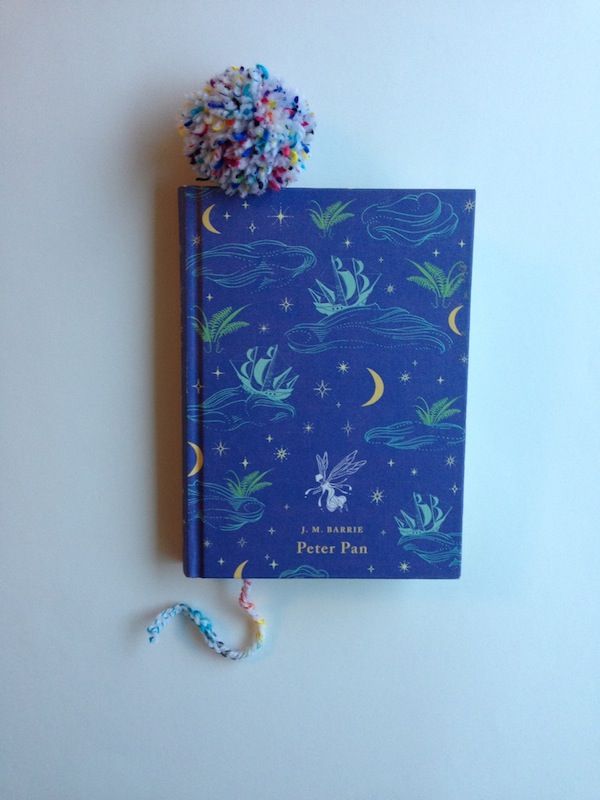 This one is another a easy to make multi-colored woolen pompom DIY bookmark. Trust me it looks gorgeous in books. All you have to do is take multi-colored wool and twist it around a fork as per the size you want. Here is a how to make pom pom tutorial if you wish to check.
Once, you are done, tie the knot in the center of the fork, pull out the wool, which should now look like a bundled bow tie, and simply cut them off at both the ends. You could use a longer thread to tie the pompom, which can come all the way to the bottom of the book when you place it in the middle of pages. Tutorial/Source: pinterest.com
6. Hello Friend Handmade Bookmark
This one is like the little Mr. Long Hand bookmark shown above, but only more elaborate with the details of the body and torso.
Take a cardstock paper and draw a little figure of a human on it, be it a boy or a girl. Color it up and separate the hands from the torso and the rest of the body, so that you can clip on the bookmark with the hands, as shown in the picture. Tutorial/Source:  www.etsy.com
7. Cute monster DIY bookmarks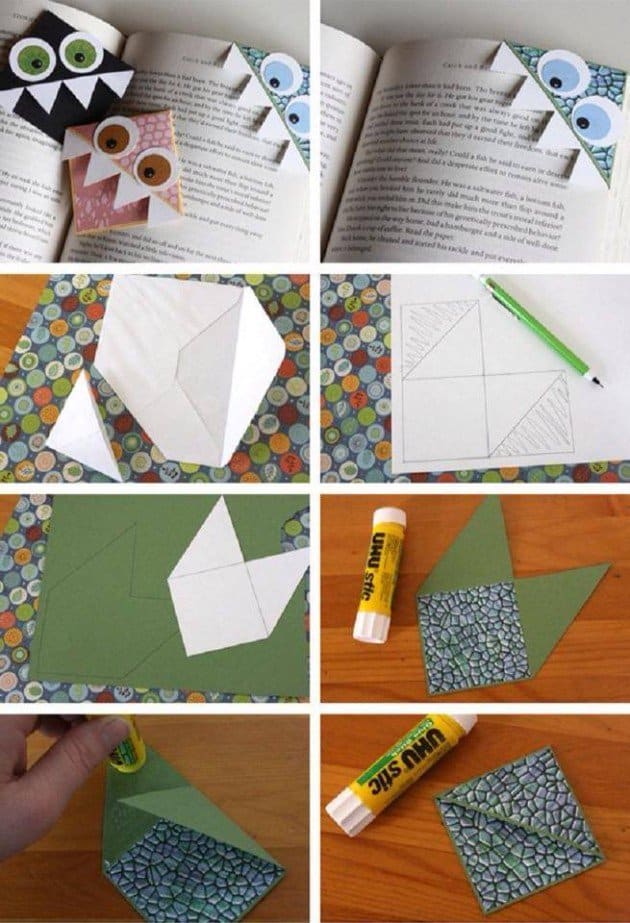 I love corner bookmarks as they are easy to make and of great use. These bookmark making ideas fun. You can customize it the way you want. For people who like corner bookmarks like me, you might want to make this cute little monster bookmarks.
Now I tell you what all you need, cardstock paper in different patterns, a plain white paper to draw teeth and googly eyes. Start by making a normal triangular corner bookmark as mentioned in the mustache bookmark in earlier project, but only in patterned paper, and then stick the eyes and teeth onto it. For the detailed step by step instructions on how to make a bookmark check this tutorial.

Tutorial/Source: tallystreasury.com
8. Bowtie Bookmark

If you have a paper clip and some fabric or ribbon then what would you do? How about creating a little magical bookmark. This is easy project that you can make when you don't have a lot of time on your hand but want a great outcome.
Start with some fabric, make them into a bow tie, and stick it to a large sized paper clip. And you are done! Now while reading, you can now bookmark your pages with this cute DIY Bookmarks. One more tip, if you have more time to create a bunch of bookmarks then wrap these in a little box and who knows? It could be a perfect diy gift for your book reading friend.  Tutorial/Source: www.lefrufru.com
9. One More PomPom Bookmark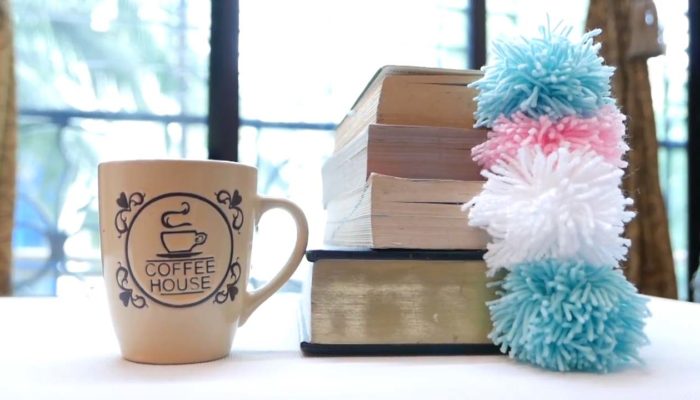 Its super cute, fluffy and colorful. You can further customize and decorate this bookmark design the way you want. Tutorial/Source: easyartandcraftideas
10. Heart Shaped DIY Bookmarks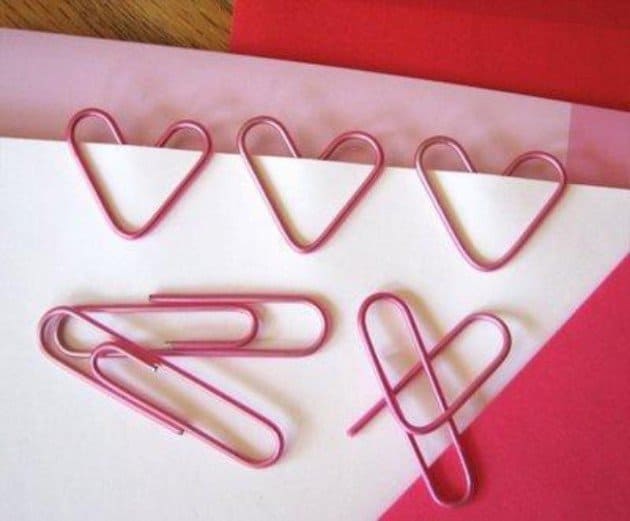 Paperclips are of great use to remember the page number. But they look boring. How about making them look more attractive with some twists. 
By utilizing your time, you could make this adorable little heart-shaped bookmark. All you need to do is reshape the wire of the paperclip into a tiny little heart which could be clipped onto the pages of the book. Tutorial/Source: howaboutorange.blogspot.in

11. A Bookmark Reminds of Coffee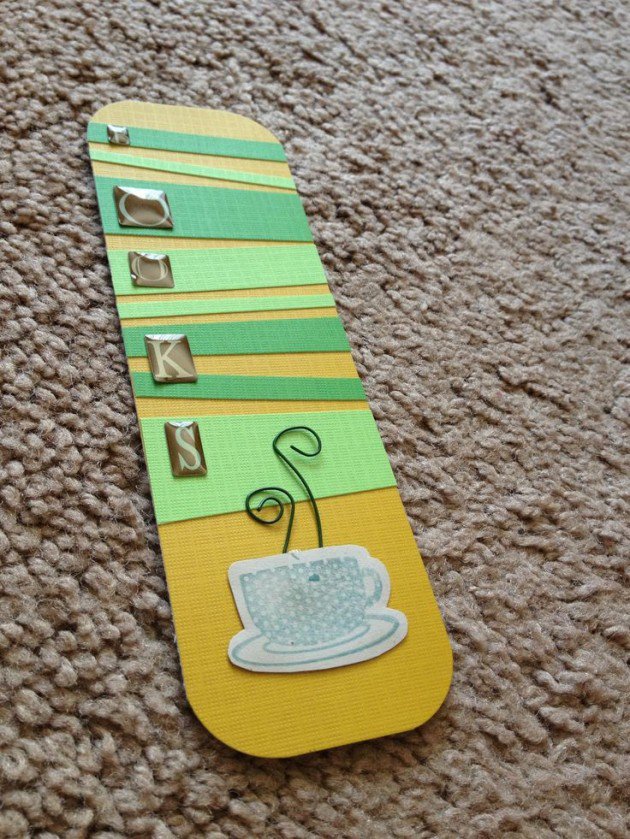 I dont drink coffee that much but I know some people who love to sip coffee while reading their favorite book. I am dedicating this DIY Bookmarks project to coffee lover out there.
To make this bookmark, you will need a handmade cardstock paper, in two colors preferably, a template of a coffee cup (which you can easily draw on a paper), and few wires to replicate the hot fumes of the beverage. For more steps you can follow this tutorial. Tutorial/Source: pinterest.com
We hope you enjoy these fun DIY bookmarks making ideas and you will try some of these. For more DIY crafts projects keep visiting our website.