9 Ultimate Ways To Repurpose Vintage Tea Cups and Saucers
I have many old tea cups and saucers and want to make something with them. Please suggest ideas.
I get lot of tea cup sets as a gift. Yes, they are beautiful, but what do I do with them?
Do you have any idea that these little pretty vintage tea cups are not just for making your mornings fresh by serving you tea or coffee in it?
Every tea cup has a lifespan. Once that is over then the question arises what to do with these old tea cups? Many people find it hard to throw their vintage tea cups as lot of memories are attached to them.
Collecting tea cups and saucers, ceramic tea pots and plates can be a very satisfying hobby. But due to limited space, its not always possible to display your fancy tea cups in your house.
Dont worry, we will give you N number of reasons to keep your tea cups at home.
Using these items for crafts and creating  decorative accessories,  home decor and useful household items is lots of fun too. There are so many items can be made with mismatched or just boring vintage teacups and saucers
In this article we will show DIY ways to recycle your old tea cups in most creative ways.  For example, you can make bird feeders, jewelry organizer, candle holders ,flower pots out of them. All the ideas will require minimal modification but it will transform your vintage tea cups into something totally awesome.
To find the DIY step by step instructions, follow the links.
We are sure these amazing ideas will inspire you.
Cheers to your creativity. Have Fun.
 1.) DIY No Sew Teacup Pincushion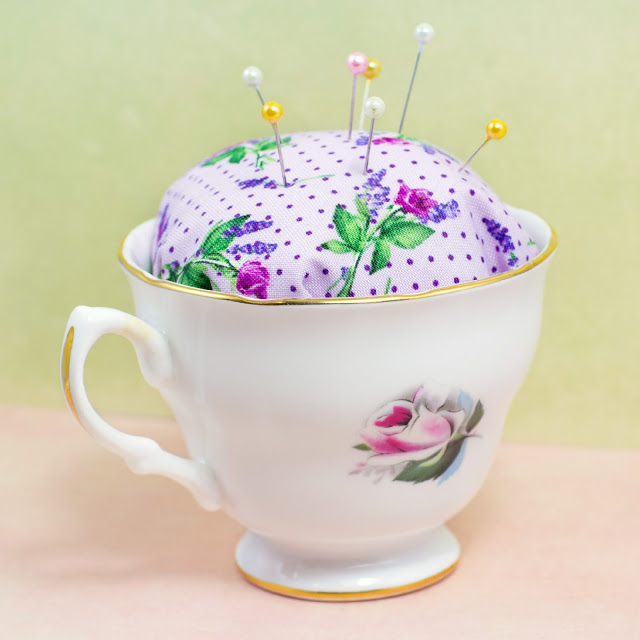 hopefulhoney.com
 2.) Handmade cute little Cake Stand
abeachcottage.com
 3.) Something useful to decorate your garden
Check out the full DIY tutorial HERE
 4.) This homemade bird feeder from vintage tea cups and saucers
Check out the full DIY tutorial HERE
 5.) Herbs in a Teacup. Its so eco friendly perfect for Urban gardening.
Check out the full DIY tutorial HERE
 6.) Teacup Cake Topper
Check out the full DIY tutorial HERE
You May Also Like:
 7.) This easy DIY Vintage Tea cups Candles
Check out the full DIY tutorial HERE
 8.) Beautiful Table Flower Pot
Check out the full DIY tutorial valleyandcolifestyle.com
 9.) Very unique Jewelry Organizer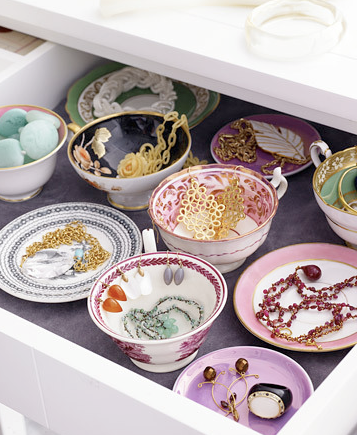 Check out the full DIY tutorial :marcusdesigninc.com
If you like any of these ideas but don't have any old tea cups and saucers then you can purchase it from thrifty store. They are not expensive.
Please share these ideas with your friends. Cheers 🙂
You May Also Like: