14 Instant and Fun Easy DIY Craft Projects You Want To Make. Its Fun!
If you are creative then your hunger for fun easy diy craft projects will never end. 
There are people who make something because it looks fun and there is another group of people who make something just for fun. 
You see the difference? 
If you are looking for some innovative fun easy DIY craft projects then this is your post.
Each do it yourself craft project covered in this collection is absolutely in your budget.
Not only that, on finishing these fun projects you will get the feeling of accomplishing something wonderful.
 You will definitely want to make them.
To follow your DIY dreams, have a look. Cheers!!
1.) Reuse of old T shirt to make a tank
Check out the full tutorial : How to turn a t shirt into a tank top
2.) Another excellent reuse of old T shirt to make a grocery bag
Check out the full tutorial : DIY Reuse of Old Tshirt To Make a Grocery Bag
3.) This cute stained glass vase craft
Check out the full tutorial : How to stained a vase
 4.) Easy and fun way to make a lamp at home
Check out the full tutorial : How to make a pendant light
5.) Easy Simple DIY Nail Art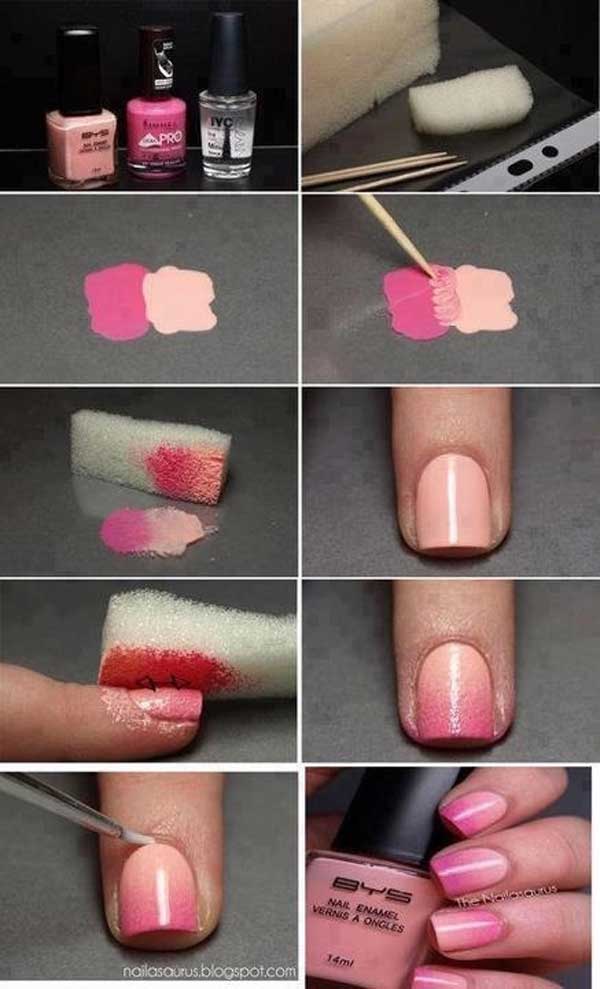 Check out the full tutorial : Easy Simple Nail Art Step by Step
6.) DIY Re-purpose old windows to make picture frame
Check out the full tutorial : What to do with old windows solution
7.) Save your babies memory with this Rainbow Butterfly Footprint Artwork 
Check out the full tutorial : Easy Rainbow Butterfly Footprint Artwork 
 8.) Soft and sweet Sweater Pet Bed
Check out the full tutorial : Handmade phone charger holder
9.) This phone charging holder out of empty lotion bottle
Check out the full tutorial : Handmade phone charger holder
 10.) Kids would love this sand box
Check out the full tutorial : Deluxe DIY Sandbox Tutorial
11) Make Bracelet with String and Hexagonal Nuts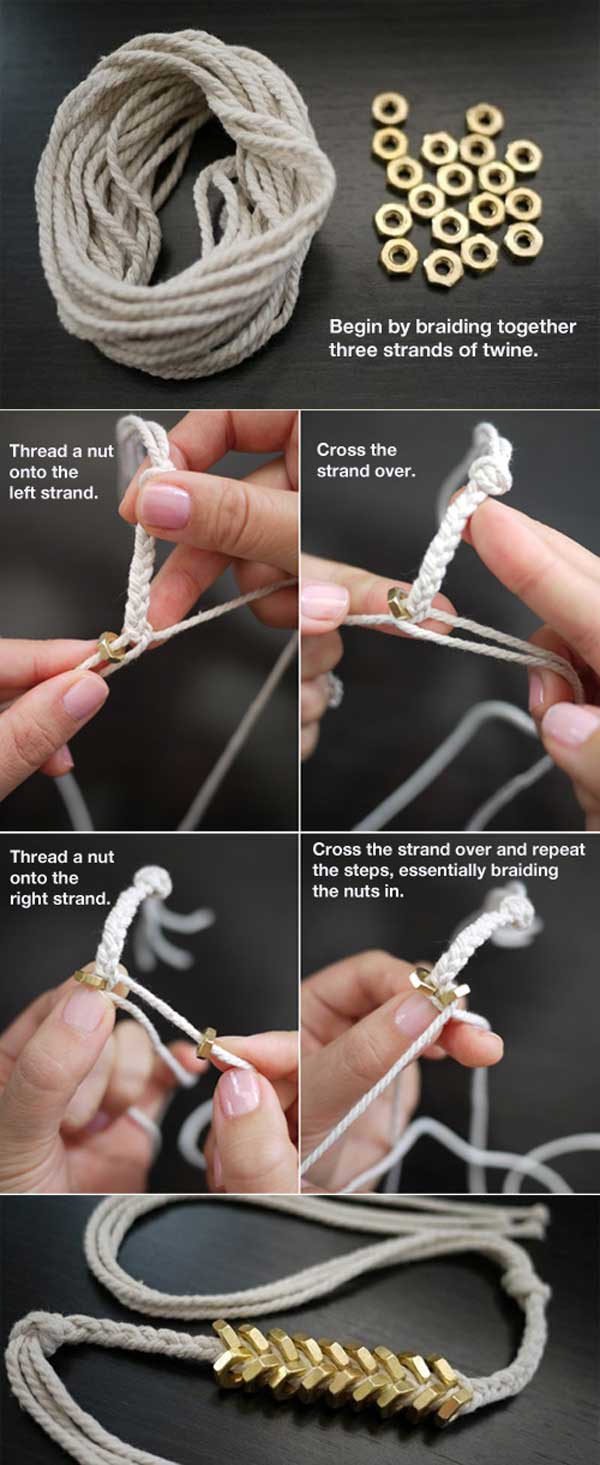 Check out the full tutorial : DIY Braided Hex-nut Bracelet
12.) Flat Iron Holder for Travelling
Check out the full tutorial : DIY Flat Iron Holder
13.) Why spend money on expensive skirts when you can make fashionable draped skirt at home in a minute
Check out the full tutorial : How to make a draped skirt
14.) This Adorable DIY No-Sew Tutu
Check out the full tutorial : Handmade Adorable DIY No-Sew Tutu
(Via:
Buzzfeed
)
You May Also Like:
Share these ideas with your friends. Cheers 🙂