How To Make An Envelope : DIY Easy Paper Crafts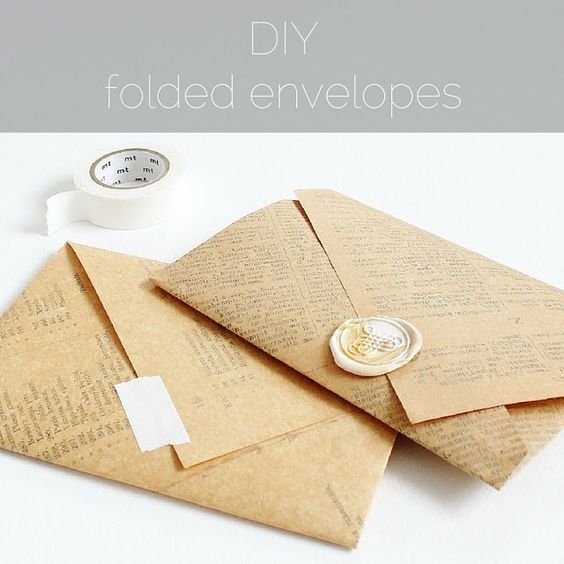 Because normal envelopes are boring and handmade ones are awesome. When you make your own envelope, you can you can make it in whatever color or pattern you want.
This easy DIY craft idea will show you how to fold and create the perfect envelope for your invitation, card or letter.
This is our today's featured DIY Craft Project. Learn how to make it with below step by step tutorial.
Tutorial : How To Make An Envelope
See how easy it is to make a custom envelope for all of your handmade cards. These painted DIY envelopes would be a playful option for wedding invitations, save the dates, birthday parties, housewarmings, thank you cards, etc, etc.
For more DIY crafts and tutorials like this keep on visiting Sad To Happy Project and you can also follow us on Facebook, Pinterest, Twitter
Interested in blogging or string your own website?? Here is the step by step guide on 'How To Start Your Own Blog'.