This classic weather activity for kids is favorite in classrooms and homes.  This rain cloud in a jar is a weather science experiment gives young children a chance to explore clouds and rain in a hands-on and engaging way!
Before making rain clouds in a jar discuss how it rains and what causes rain to form.  Review where rain comes from and the process of how rain clouds form. 
This is our today's featured DIY Craft Project. Learn how to make it with below step by step tutorial.
Tutorial : How To Make A Rain Cloud In A Jar Science Experiment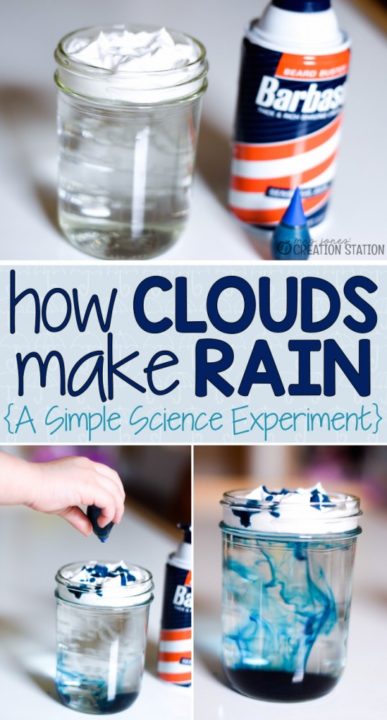 How it Works
The shaving cream represents the clouds and the water represents the air. The colored water represents rain. As the colored water saturates the "cloud", it gets heavy and eventually is so heavy that it can no longer hold the water. It "rains" down into the jar – through the "air." It is just like real rain falls through the air.