20 DIY Ideas To Revamp Your Old Stuff With Studs and Spikes
Hey all beautiful creative ladies. As Christmas it approaching its time to get ready for the Christmas party and new year blast.
To throw a party you don't always need to empty your pocket. There are plenty of creative ideas which we have already covered to save your money. 
As you spend money on Christmas preparation, don't forget to spend time on yourself. After all its you who deserve to look pretty and happy.
To help you out with your look, we have a collection of 20 DIY  studs and spikes projects.
Metal studs are often added to clothing such as jackets, vests, and pants by punks and metal-heads.
With these ideas you can give a fresh look to your old stuff by adding studs, spikes here and there.
Release your inner designer. Get a bit creative and give your clothes a personal touch by adding on studs & spikes. 
It looks unique and adorable.  These ideas are very simple, won't take much of your time. Enjoy!!
1.) DIY Studded Kitten Heels
2.) DIY Studded Coat
source
3.) DIY Spike Headband
source
4.) DIY Spike Necklace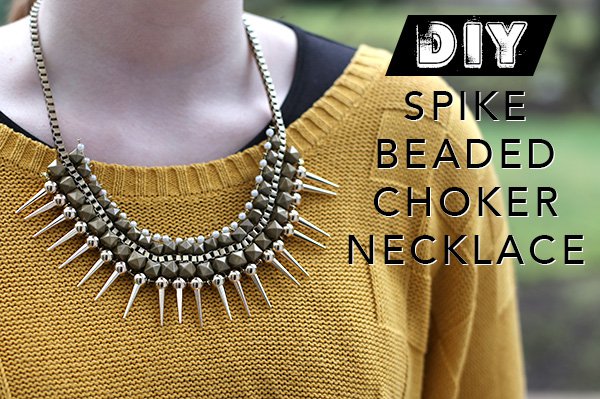 chic-steals.com
5.) DIY Studded Cap Toe Heels
source
6.) DIY Studded Pocket
source
7.) DIY Color Block Clutch Decorated With Studs
source
8.) DIY Studded Bra
source
9.) DIY Studed Case
source
10.) DIY Studded Sneakers
source
11.) DIY Spiked Heels
source
12.) DIY Studded Cuff Jeans
frugaldiaries.com
13.) DIY Spike Trench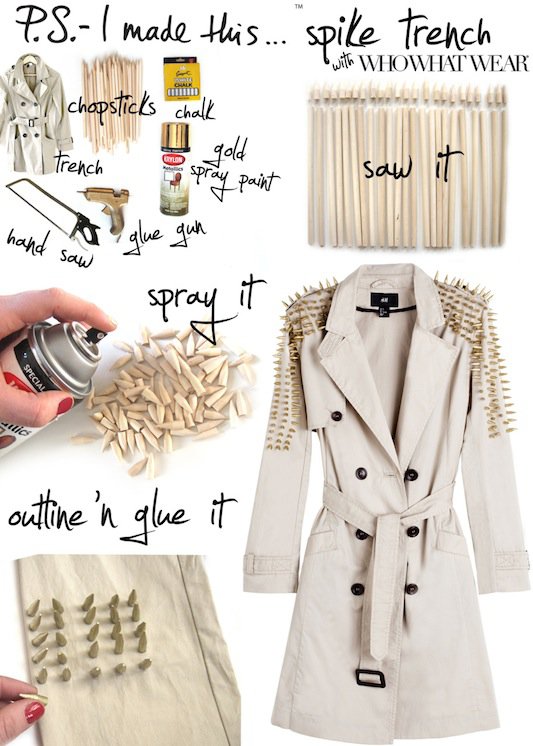 rockandfiocc.com
14.) DIY Studded Headband
source
15.) DIY Spiked Phone Case
source
16.) DIY Studded Tights
source
17.) DIY Studded Handbag Strap
fallfordiy.com
Share these DIY studs-and-spikes projects with your friends by clicking on below buttons and don't forget to stay up-to-date with the contents of Sad To Happy Project. Cheers!!!