25 New DIY Ways To Invest Your Pennies. Oddly Beautiful Craft!!
Penny designs are unique and gorgeous. Those gorgeous little metal coins can be transformed into amazing crafts, decor, furniture and art.
How awesome would it be if you could DIY your very own flooring with old pennies?
Make a new floor at a very cost effective price point. You can actually invest your saved old pennies in very interesting placesamazing crafts, decor, furniture and in your house.
Take a look at these 25 Penny Projects you can do yourself! 
1.) DIY Penny Wall
Source
2.) DIY Penny Photo Frame
Source
3.) Penny Votive Holders
Source
4.) Ombre Penny Wall Art
Source
5.) Letters are Made of Cardboard Paper, Copper Paint, and Pennies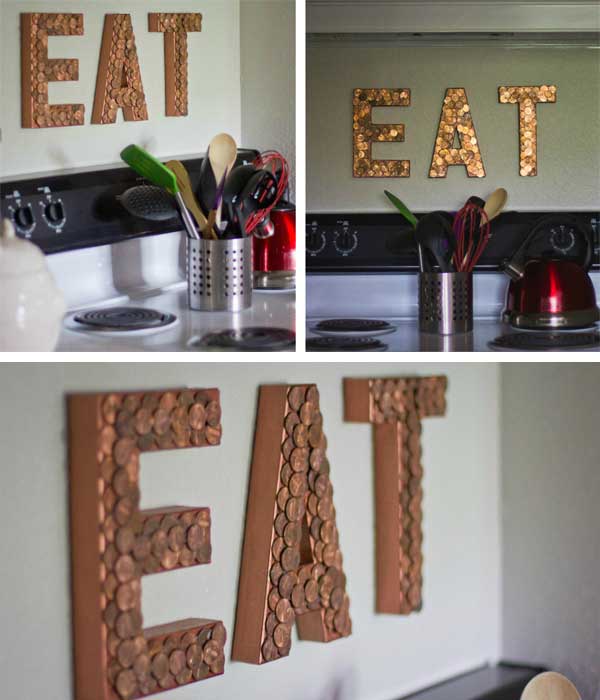 Source
6.) DIY Birdhouse And a Roof Made of Pennies
Source
7.) The Penny Throne
Source
8.) Penny Back Splash
Source
9.) DIY Penny Ring
Source
10.) Bowling Ball Yard Art
Source
11.) Penny Keychain
Source
12.) DIY Bowl Made Pennies
pennyproject.becausetheworldisround.com
13.) Penny Accent Wall
Source
14.) Penny dress

Via theglobeandmail.com
15.) Wheat Cent Earrings
Via epbot.com
16.) Penny Necklace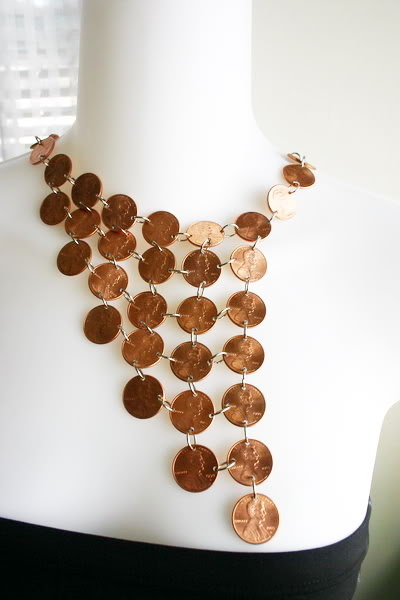 craftster.org / Via dollarstorecrafts.com
17.) Penny Decal Necklace
justsomethingimade.com / Via recycledcrafts.craftgossip.com
18.) War Horse Penny Trophy by Rachel Denny
Via racheldenny.com
19.) Penny Coasters
Via instructables.com
20.) Penny Art Car
Via artcar.blogspot.com
21.) DIY Penny Tiled Table
Source
22.) Penny Countertop
Source
23.) DIY Penny Flooring
24.) DIY Penny Vase
Source
25.) DIY Penny Tiled Mirror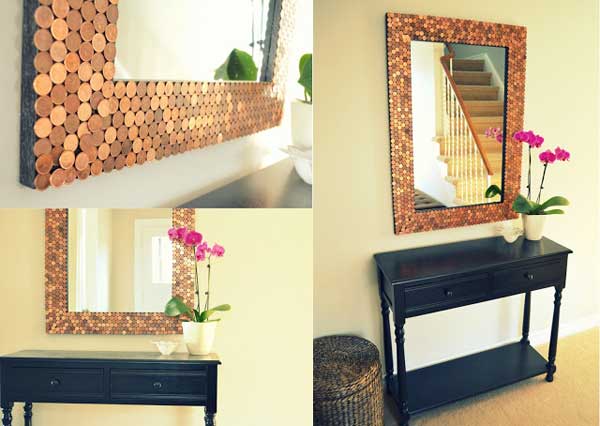 Source
If you're looking for low-cost and unique flooring options, consider these unconventional DIY ideas.
And hey, don't forget to share and show your others this new way of  investing money.