25 DIY Ideas For Christmas Treats To Make Your Festive Table Yummy
Christmas is approaching very fast. You must have already started with Christmas decoration preparation.
There are many creative ideas around, and it is pretty easy to make those decorations by yourself or with your family without making a dent in your savings.
When its come to Christmas preparation, how can you forget about delicious Christmas treats.
Well, traditional sweets are everywhere — freshly-made, packaged neatly and sold at stalls 
But if you wish to impress your family and guests, then these ideas to decorate the Christmas table are just right for you! 
We are talking about super cute homemade edible Christmas trees made of fruits, vegetables and cookies, super cute cup cakes. We have a great round up of 25 adorable Christmas treat ideas that we thought you guys would enjoy.
They look very impressive, elegant, bright and beautiful at the festive table! Guests love to eat just as much as you do, so consider making some homemade.
Let's take a look at some amazing food that is both easy to make, and will delight friends and family during this special occasion.
Have a delicious look ;D
1.) Strawberry Christmas Tree With Brownie Bites
2.) 3D Cookie Christmas Tree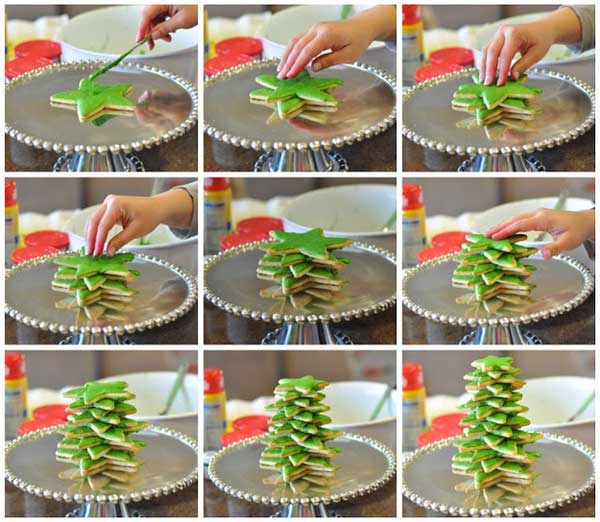 3.) Arrange Sandwiches to Make a Wreath
4.) Layer a Mini Marshmallow, Strawberry, Banana slice and Grape On A Small Stick to Get Grinch Kabobs
5.) Yummy Christmas Tree Cupcakes
6.) Nutter Butter Santa Cookies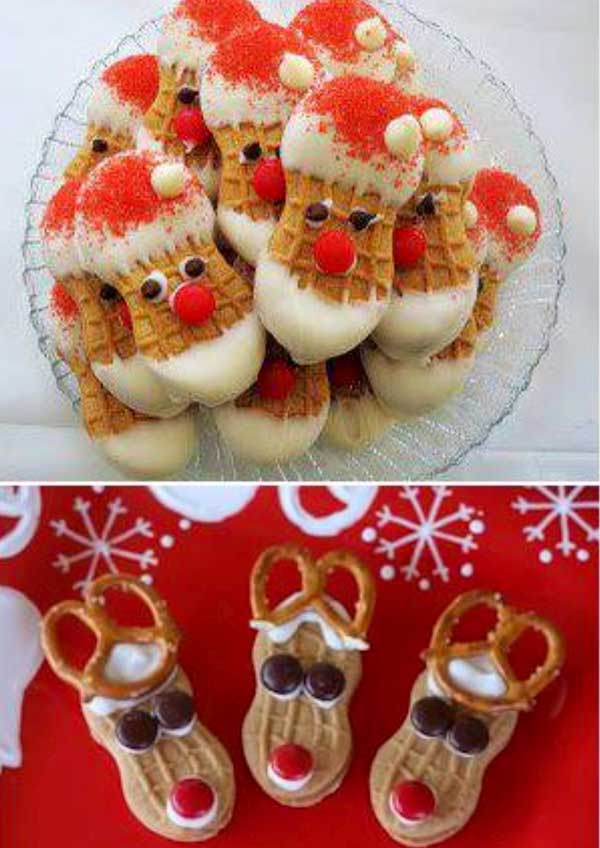 7.) Chocolate Raspberry Forest Cake
chocolateandcarrots.com
8.) Creative Food for Christmas
Source
9.) Santa Hat Made Up of White Chocolate Cheesecake Bites
10.) Candy Cane Christmas Tree
amenphotography.com
11.) Golden Santa Bread
12.) Turn Candy into Christmas Lights
13.) Make Lattice-pie Mug Toppers for Your Mulled Cider
14.) Candy Cane Blossoms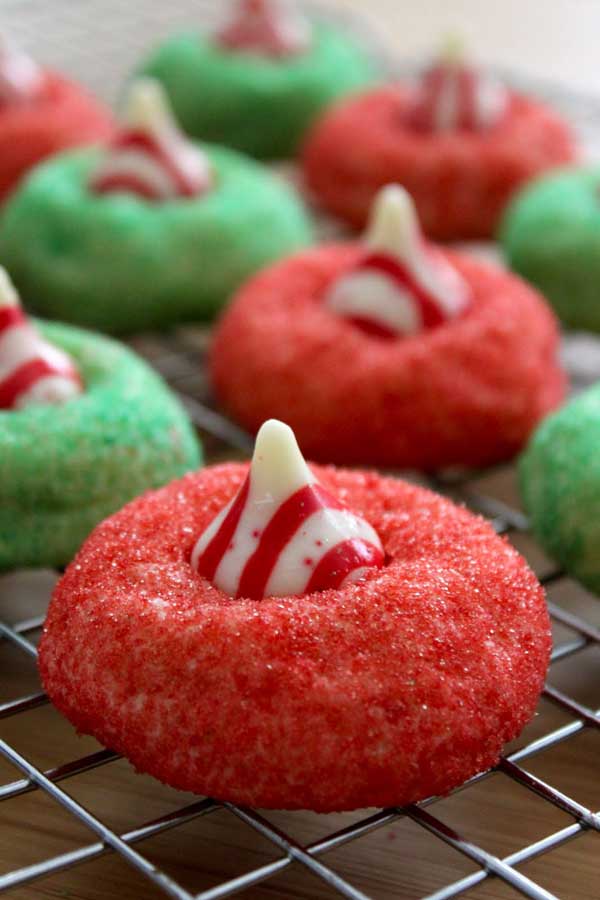 15.) Chocolate Dipped Strawberry Christmas Tree
16.) Reindeer Cupcake
withsprinklesontop.net
17.) Christmas Baking Tree
Source
18.) Christmas White Chocolate Dipped Pretzel Rods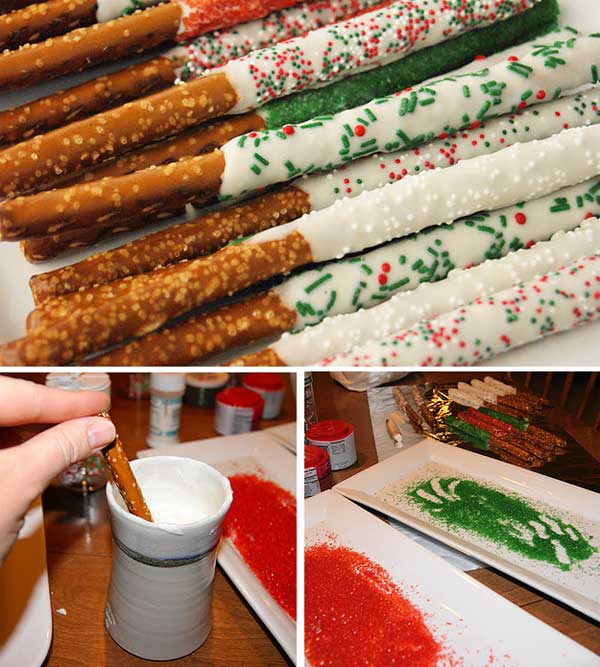 19.) Christmas Candy Man
20.) Decorate Upside-down Waffle Cones to Make Christmas Tree Shaped Desserts
21.) Krispie Treat Christmas Tree
22.) Use Christmas Cookie Cutters to Make Pancake Shapes
23.) Festive Cabot Cheddar Tree
24.) Mini Gingerbread Houses
25.) Snowmen Cupcakes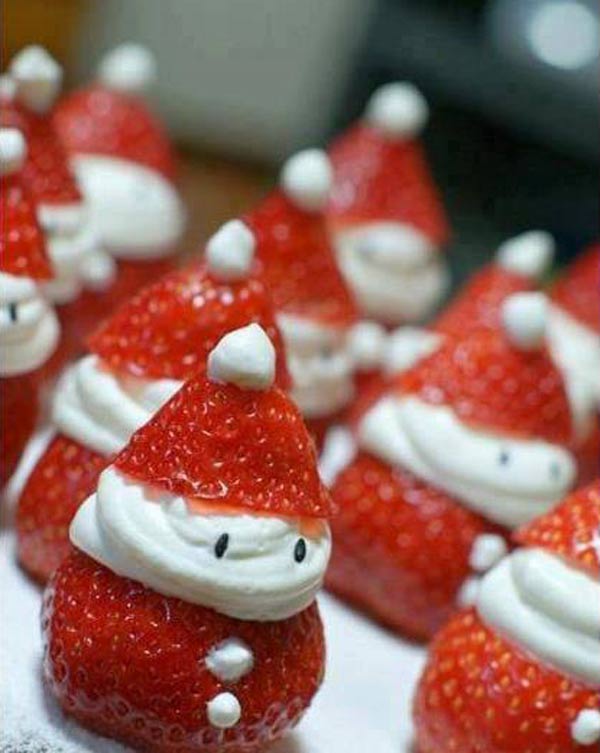 Source   frommomsdesk.com
Do you smell that? Mmmm…that's the smell of fresh baked sugar cookies and gingerbread men coming out of the oven. Wow!
We have already started practicing it. You also don't miss to share these ideas with your friends by clicking on below buttons. 
Happy preparation. Cheers!!