17 DIY HandBag Ideas To Update Your Wardrobe in Budget
A girl will never have enough handbags, right? Girls love handbags. Collecting handbags and purses is fun!!
While most fashionistas would definitely love to acquire a new designer handbag for every outing or occasion. In reality, how much that would put a hole in your pocket is simply overwhelming.
So continuously adding new accessories and handbags to your wardrobe can easily become expensive, but not if you learn how to make, or remake, them yourself. 
That's why opting to engage in some arts and crafts activities and tutorials is a fun alternative to acquiring brand new handbags and clutches for your collection.
Here are DIY purse projects to give you some creative ideas to ten of our favorite DIY bag projects to update your wardrobe in a cost-effective manner.
 Enjoy!!!
1.) PURSE STEP BY STEP DIY TUTORIAL INSTRUCTIONS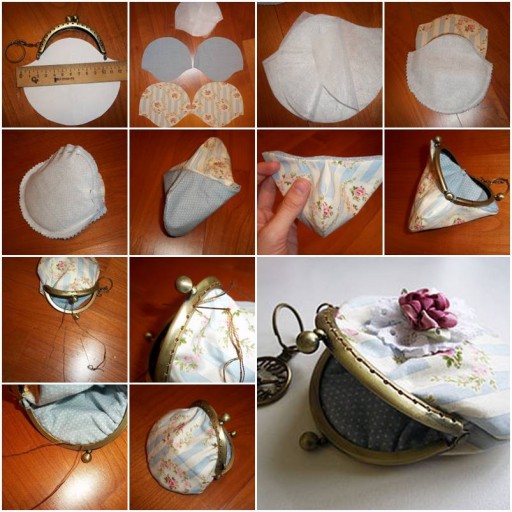 2.) CUTE MINI DIY  HANDBAG TUTORIAL INSTRUCTIONS
3.) DIY BAG
4.) DIY: NO-SEW TOTE BAG FROM A PILLOWCASE
5.) DIY – FAUX BOW CLUTCH
6.)  DIY – QUOTE TOTE & CLUTCH
7.) DIY: WASHI TAPE CLUTCH
8.) DIY TOTE BAG USING FABRIC NAPKINS
9.) DIY NO SEW FRINGE TSHIRT TOTE BAG
10.)DIY BEACH TOTE
trinketsinbloom.com
11.)NEON GEOMETRIC CLUTCH DIY
12.DIY LEATHER CLUTCH
trinketsinbloom.com
13.) DIY: IPAD CASE FROM A BUBBLE MAILER ENVELOPE
14.) CUTE MINI HANDBAG DIY TUTORIAL INSTRUCTIONS
(Via:allforfashiondesign)
15.) DIY BAG FROM OLD JEANS
16.) DIY HAND BAG FROM OLD SWEATER
17.) PRETTY AND EASY DIY HANDBAG
topcreativeideas
By simply utilizing old fabrics, recycled material and outdated bags you already own, you can easily create an original accessory piece in just a few simple steps.
Share these ideas by clicking on below buttons.