14 DIY Gardening Ideas To Make Your Garden Look Awesome in Your Budget.
Recycling is a great way to save your money and
use your creativity
. Its incredibly cheap when it comes to
garden decor
.
With spring and planting season just around the corner, now is the time to choose a garden design for those small spaces and get started.
I simply refuse to pay money for crafts or  for something I know I can make for under $50 (or for free, even).
Having a small yard or outdoor living space does not mean that you can't have a great garden. There are a number of ways that you can turn your small space into a beautiful garden that too with little work.
We have collected 14 wonderful small garden ideas that you can implement.
You can make these pieces from things you have around the house, items you've collected. You can create a beautiful garden area with some old furniture that you are planning to throw out. Surprisingly old dressers make great planting bases.
Even if you are a novice gardener or not too handy with the tools, here are some DIY garden décor ideas to make your gardens attractive. Trust me  it's not going to put a hole in your pocket.
Have a look.
 1.) DIY Cute Barrel Planters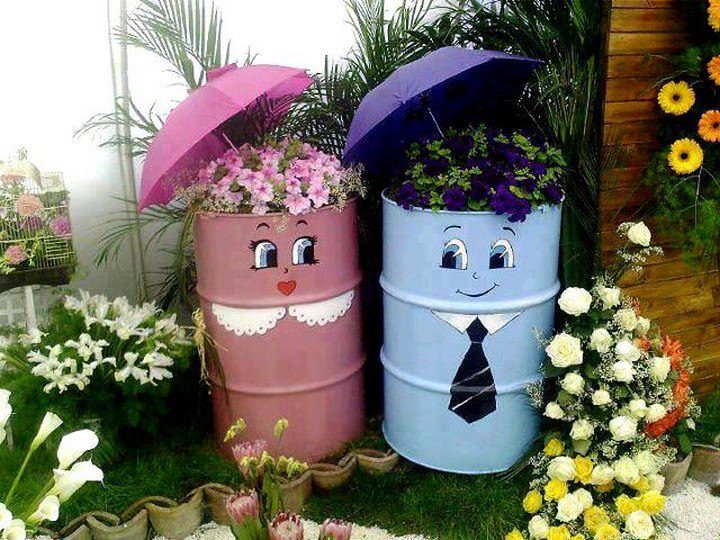 allmystery.de
2.) Turn Your Old Dresser Into Beautiful Flower Holder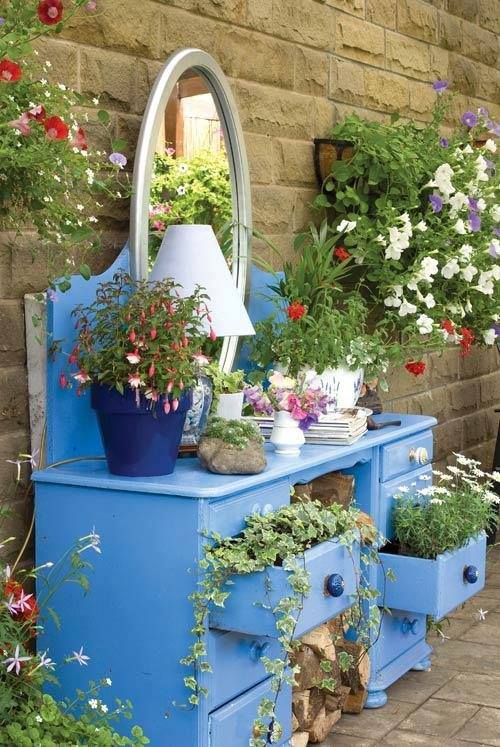 finanzaonline.com
3.) Easy Pocket Garden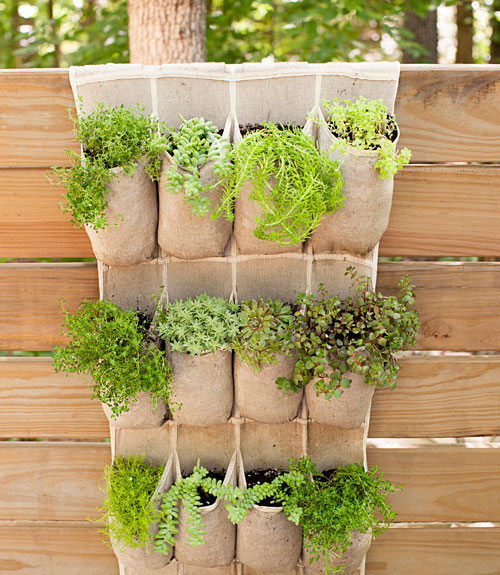 goodhousekeeping.com
4.) Dresser Planter
somewhatquirkydesign.com
5.) Tire of Flowers
recapturedcharm.com
6.) DIY Flower Pots Made of Old Shoes
bajiroo.com
7.) Recycled Barrel Planter
designsponge.com
8.) Repurpose Old Tree Stumps
interiorholic.com
9.) Turn an old chair into a swing.
husohem.se
10.) Mirrors to Make The Yard Look Bigger.
thebrambleberrycottage.blogspot.com

11.) Put diapers in the bottom of your potted plants and Save Water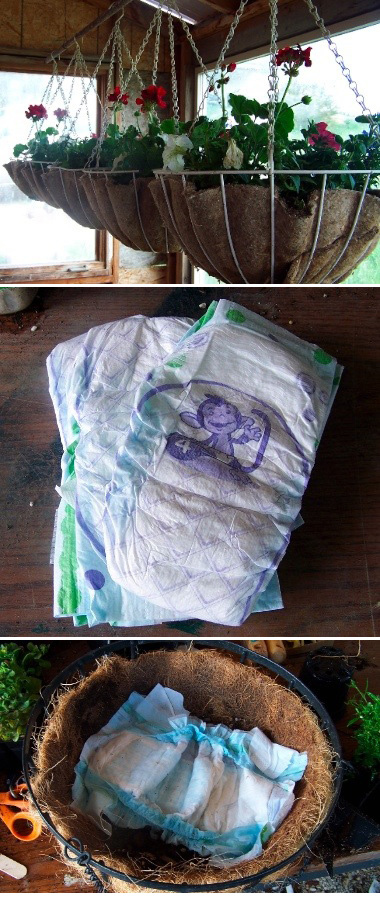 ladybirdln.com
12.) Coat planters with glow-in-the-dark paint for instant night lighting.
stagetecture.com
13.) Reuse of Old Bicycle As A Planter
waveavenue.com
14.) Tie vases to the fence and fill with plants or flowers.
thefarmersnest.com
(H/t: Buzzfeed and Worldinsidepictures)
I cant't wait to add personality to my garden with these creative DIY gardening ideas.
Don't forget to show your friends by sharing it.