How to Make Fantasy Dragon Eggs : Unique DIY Easter Crafts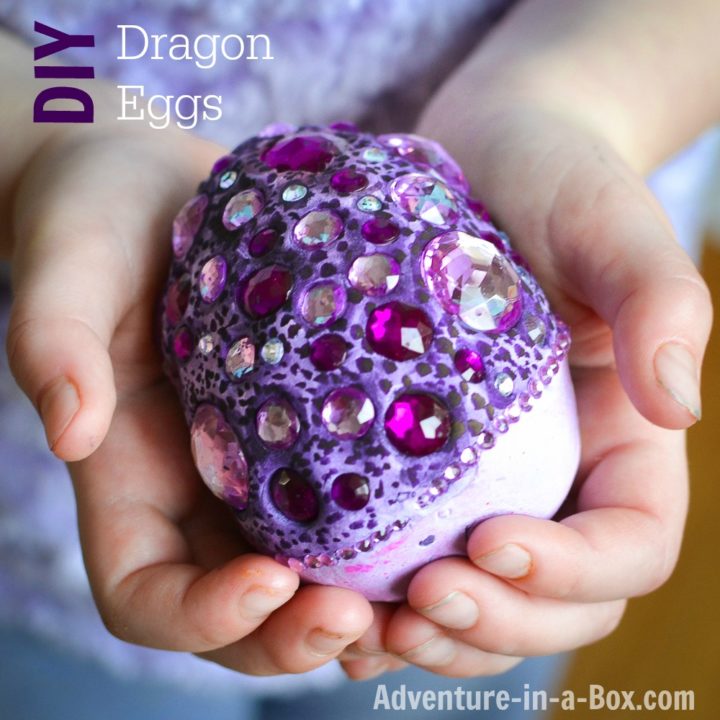 Hello! So glad you're here! Every Easter we think of fun ways for the kids to enjoy dying and coloring their Easter Eggs. 
It is that time again to look for fun and creative Easter egg crafts and decorating ideas. Because when it comes to Easter, well-decorated eggs are always the center of attention.
Although there's always room in our baskets for traditionally dyed eggs, this Easter we're showing off our creative side with some new decorating techniques. And we know you can do better than buying those conventional supermarket dye kits, too. If you're ready to try out some different colors and patterns, then grab an extra carton, get the kids involved, and have a full-on DIY moment.
Take your eggs one step further with these different Easter egg recipes and decorating techniques, this Easter will be different. All of the designs are easy and inexpensive to create, and unique for all your Easter treats and parties.
Our Today's featured DIY project is "How to Make Fantasy Dragon Eggs'. Check the Check out the step by step DIY tutorial below.
Tutorial : How to Make Fantasy Dragon Eggs
For more

 DIY crafts and tutorials 

like this keep on visiting 

Sad To Happy Project 

and you can also follow us on

 Facebook, Pinterest, Twitter