5 DIY Designer Sunglasses for Women. Its Crazy! Part II
They say its never too late to cultivate a good habit. Wearing sunglasses is one the best habits.
Still a great number of people who do not understand, how much damage harmful UV rays can make to your eyes.
UV rays are so harmful that it can cause short-term and long-term effects on eyes health.
So moral of the story is always wear sunglasses in daylight to take a good care of your eyes.
Do you really need another reason to wear sunglasses? 
Are your sunglasses are dull, unattractive and you dont feel like wearing them.
Wait Wait Wait , don't throw it way.  We have a great idea to re-sign your old sunglasses.
This is super exciting. 
Be creative and get shady this season with these DIY top designer sunglasses. Cheers!!!!
1.) This Elegant Handmade Fashion Eyewear
alittlebirdyblog.com
2.)  This Funky Party Sunglasses To Be a Center Of Attraction
(Via:BuzzFeed/ sassyriot.com)
3.) Very Girly Super Colorful Floral Theme Based Sunglass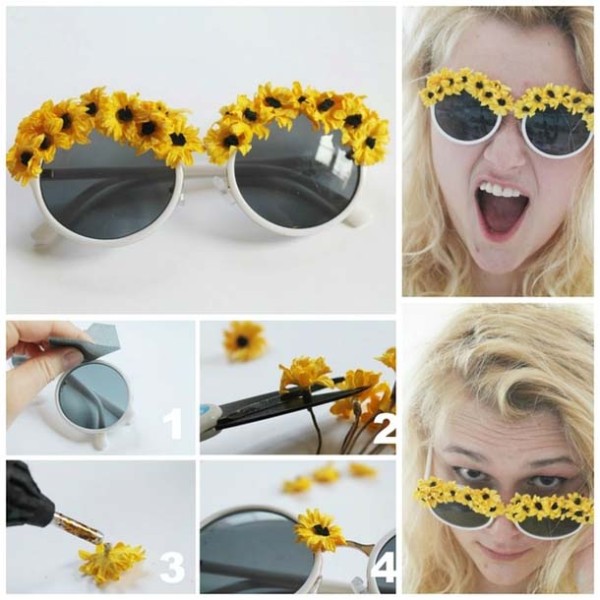 source
You May Also Like:
4.)  Another simple party idea
5.) Take some extra efforts to drill hole and cross stitch to make this design.
Check out the full tutorial :
Share these ideas with your family and friends.
You May Also Like: