Cooking Is No More Boring With These 34 Creative Kitchen Gadgets and Tools
Do you think cooking is so boring? It takes a lot of time? 
Or may be you are surprised that how come your friend is constantly playing hostess? and how on earth she's so pro at planning parties.
Well I am sure she must have all of the necessary tools to pull together a killer bash or dinner and she can whip up a crowd winning recipe in no time.
 There are many fun and clever kitchen gadgets to help you as well. You don't have to worry because if you're looking for unique gadgets for your kitchen to save time, I guess, I can help you.
Here is a collection of unusual kitchen gadgets and creative product designs that promise to make the cooking experience more enjoyable.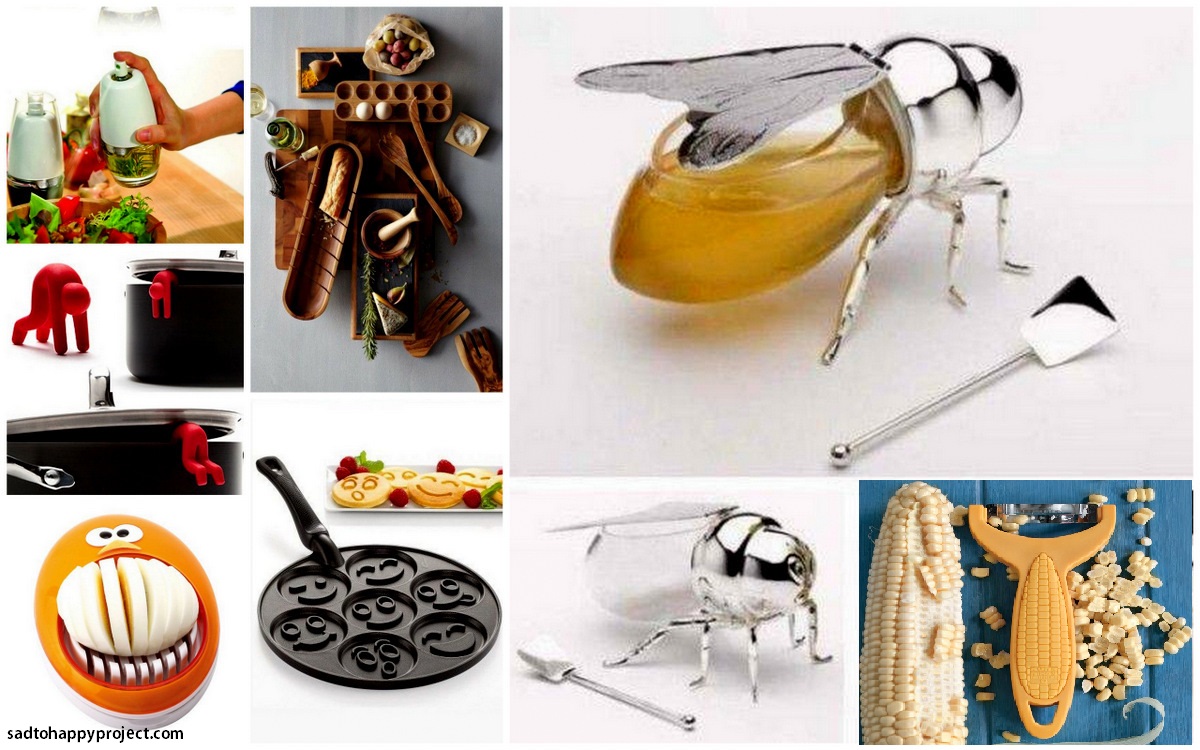 1.) Old Classic Wooden Kitchen Set From Granda's Kitchen


2.) Pancake Smiles to Make You Smile Every Morning
 Buy On: Amazon
3.) Get Your Corn Soup Ready in Time With This Corn Slicer
Buy On: Amazon
4.) Like its Taste, its Shape is Important Too
5.) Now Easily Cut Meatloaf like a Professional Chef 


6.) Create Tattoos on Cookies
7.) To Keep Bags Open When Needed

8.) Layer the Delicious and Delicate Cake Quickly




Buy This High Quality Adjustable Stainless Steel Layer Cake Slicer Kit
9.) Cuter for Perfect Egg Slices



Buy KitchenAid Classic Egg Slicer
10.) This One is to Decorate Cupcakes 



11.) Salt and peeper your food with bean love





12.) Save Your Pasta



13.) For Perfect Round Cake

14.) Hold that Lid Open While Cooking. This Red Man Will Help You
15.) Cool your wine while pouring it




16.) 

Give Shapes to Boiled Eggs
Buy This Creative Egg Mold
17.) Transform any Cutlery Into Tongs

18.) 

Creative Breakfast For Kids
Buy This Cute Deco Cutter and Stamp
19.) To Make Perfect Squared Pound Cakes

20.) Make Your Kitchen Eco-Friendly

21.) To Offer Equal Perfect Cake Portions



22.) To Keep Your Hands Oil Free

23.) Make Creme Brulee Quickly



24.) Kitty Claws Holder
25.) Infuse Oils with Herbs and Spray It 


26.) Cut Potatoes in No Time




27.) Keep Some Creative Tools As Well
28.) To Marinate Meat


29.) Release Ice Cubes Easily

30.) To Carry Your Breakfast With You Anywhere
31.) To Curl Vegetables
32.) Get Honey Directly From Honey Bee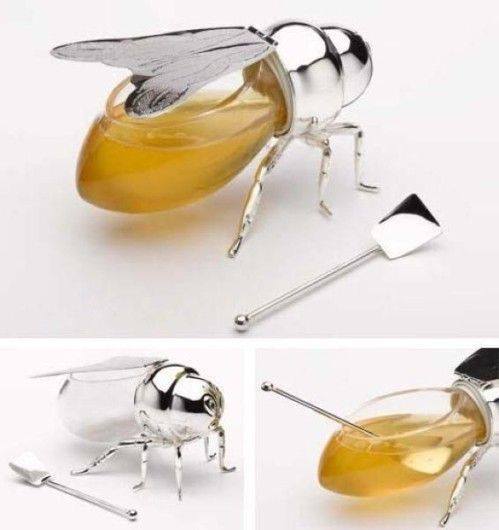 33.) Avoid Smelly Hands

34.) Cute Cup Fondue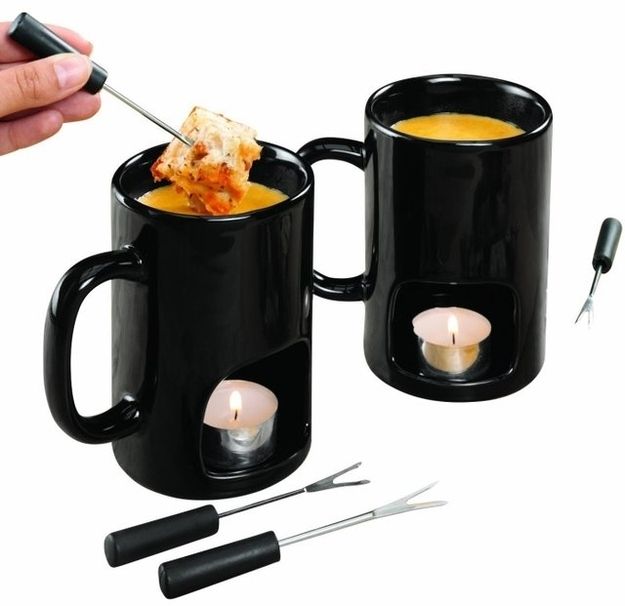 Out of these kitchen gadgets which one would you like to have?
Don't you think its a unique fun list of creative kitchen gadgets and tools that your friend probably doesn't have yet.
So don't forget to share it with your friends by clicking on below buttons.