11 DIY Ideas For Christmas : By Reusing Old Sweater
May be its the festive season that making us more creative. 
It's sweater-weather, it's also Sweater Project time.
Here are BRILLIANT ideas for how to recycle that favorite, super cozy, old sweater . These DIY Ideas For Christmas are perfect to save some money on decoration.
Now that we can feel the crisp chill in the air…it's the perfect time to re-visit this incredibly easy craft that we are sure most of you already have the supplies to make.
We love making old stuff alive and old sweater is not an exception. Sweaters easily lose their shape, shrink, or pill up.  And we hate to just give them away. Dont worry!
Everyone is desperately waiting for Christmas holiday and family time, we'have collected exclusive DIY projects for recycling old sweaters with Christmas theme in mind.
Have a look.
1.) DIY Christmas Sweater Ornaments
 Tutorial via thelilypadcottage.com
2.) DIY Sweater Sleeve Trees For Christmas 
Tutorial via vintagemusemodernviews.com
3.) DIY Sweater Ornaments for Christmas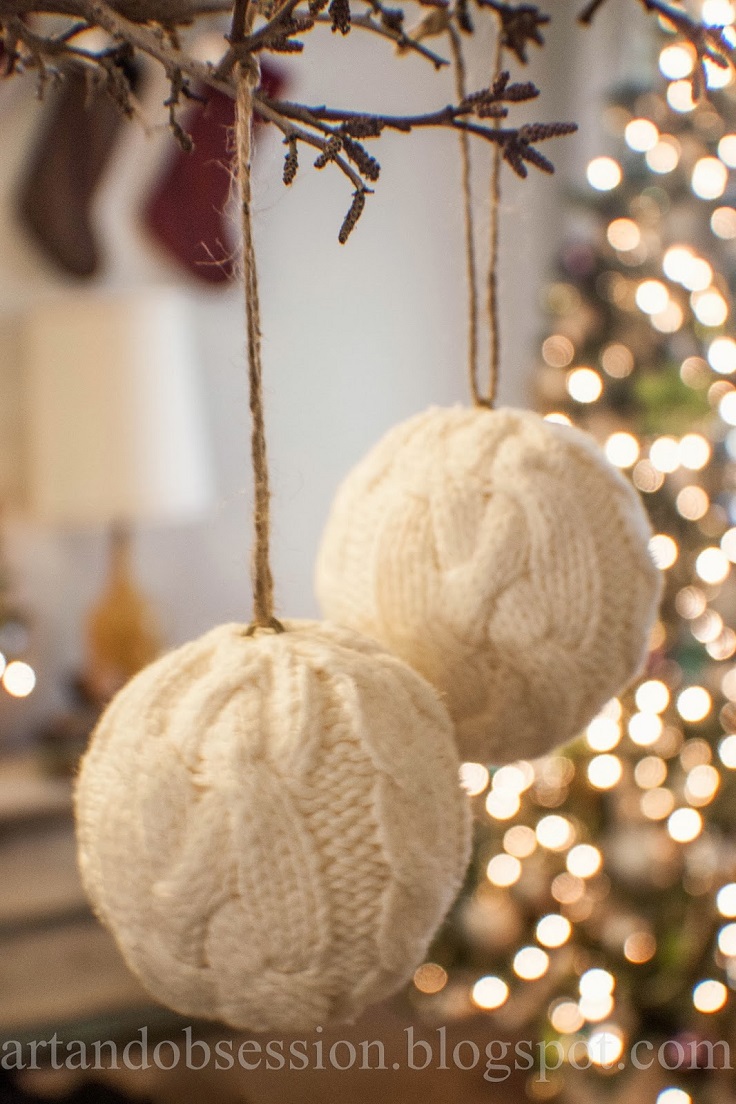 Tutorial via artandobsession.blogspot.com
4.) DIY Sweater Pillow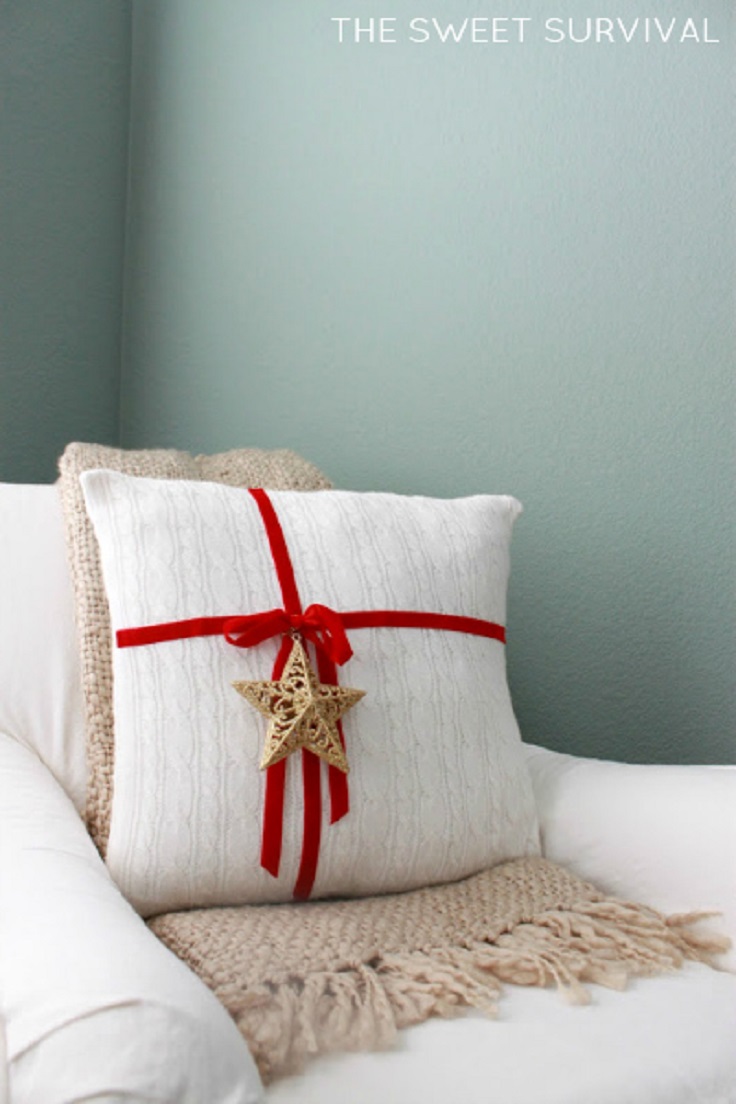 Tutorial via thesweetsurvival.com
5.) DIY Holiday Sweater Stocking
Tutorial via thesweetescape.ca
6.) DIY Sweater Gift Wrap
Tutorial via twotwentyone.net
7.) DIY Beautiful Sweater Star
Tutorial via sweetpaulmag.com
8.) Convert Sweaters into Pillows
Tutorial via houseonhillroad.typepad.com
9.) DIY Sweater Stocking
Tutorial via brewedtogether.blogspot.com
10.) DIY Sweater Craft for Christmas
Tutorial via thelittlefabricshop.blogspot.com
11.) DIY Recycled Sweater Fall Garland
Tutorial via hertoolbelt.com
I hope you enjoyed these DIY Ideas For Christmas . Which one was your favorite? Are you going to try any of these christmas diy ideas? If you dont have any old sweater then you can always check with your friends and families.
In the trend of jackets, nowadays hardly any people make use of sweaters in winter. You can surprise your guets with these beautiful Christmas craft ideas . I am sure if your guest are creative then they will love your creativity.
Merry Christmas everyone. Stay happy and stay blessed always 🙂
Share these ideas with your friends by clicking on below buttons.