17 Magical Christmas Dining Table Decoration Ideas
Guysss its Christmas!! Its the perfect time to have family get together, to host the most amazing party of the year.
Christmas dinner is one of the most important meals of the year – everybody gathers together, enjoys the dinner and have a great time with each other.
 If you can give your dining table the festive look, it will be a signature step towards the entire family's Christmas dinner.
How would you decorate your table for Christmas?
There are a lot many ideas. You must have hundreds of shades of colors, patterns, centerpieces and various tableware in your mind.
How about making it traditional – red and white or brown. You can also add some colors, fruits on the plates to decorate.
This collection of Christmas table decorations is to motivate you to make your own unique and special Christmas. Enjoy!!
1.) Traditionally Rustic
Source
2.) Rich and wonderful Christmas Dining Room Decoration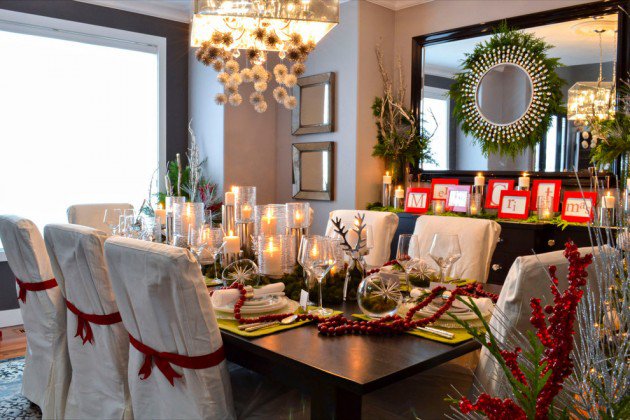 Source
3.) Rustic Dining Room
Source
4.) Rustic Refined
Source
5.) Sage Brush Residence
Source
6.) Warm Christmas Decorating
Source
7.) Eclectic Christmas Decor
Source
8.) Residence | Midwest of Cannon Falls
Source
9.) Christmas in Salem, Massachusetts
Source
10.) Soho Condo, Toronto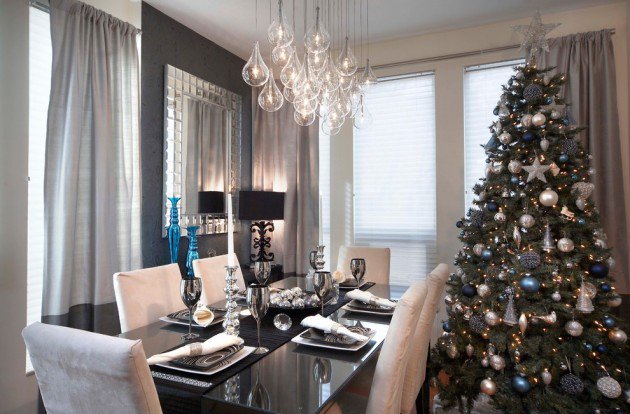 Source
11.) White, hessian and soft green table setting for Christmas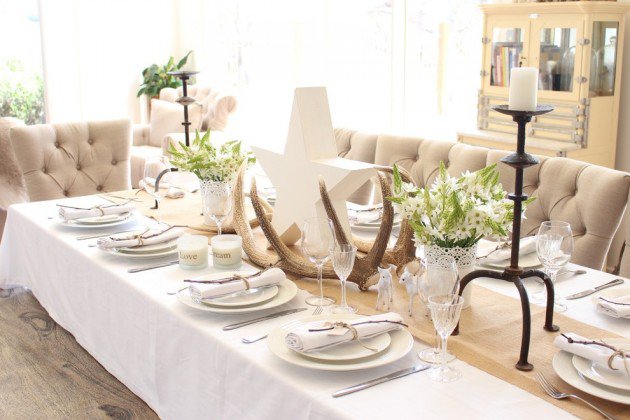 Source
12.) Linden Hills Farmhouse
thegudhousecompany.com
13.) 1920s Colonial on the Lake
Source
14.) Traditional Red Christmas Table Theme
Source
15.) Rustic Dining Room
Source
16.) Traditional Christmas Living and Dining Room
Source
17.) Sage Brush Residence
Source
Add a touch of magic to your special Christmas dinner table by using above ideas.
Hey share these ideas on Facebook by clicking on below buttons.