This season, try out these cute and easy 5 Minute Crafts For Kids. It needs very basics supplies which you may already have at your home.  I am sure these you will love these easy DIY crafts for kids.
We've got what you need to keep the kids busy. So what are you waiting for. Call your kids now and get started right away.
Bread And Peanut Butter Bird Feeder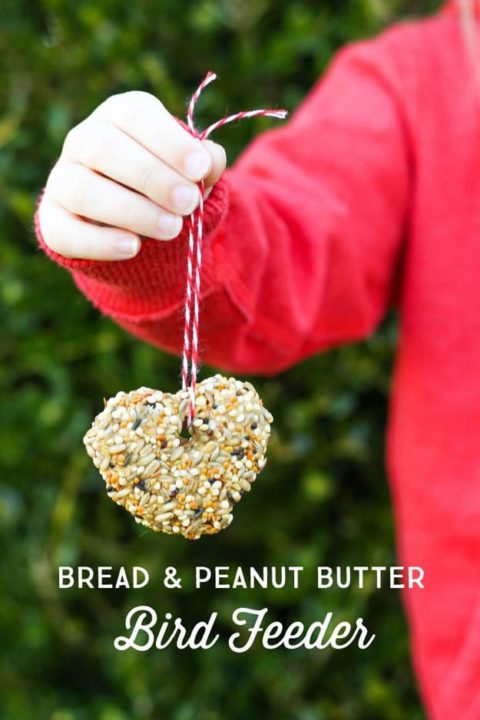 Kid Friendly Bread and Peanut Butter Bird Seed Feeder – easy, safe and inexpensive craft for Spring!  These cute bird seed feeders are fun for the kids to make and give as a gift for Mother's Day or for a Spring craft project.
Teach your kids compassion to animals with this DIY bird feeder. It's so easy! Let your feathered friends have a feast right in your backyard.
Source/Tutorial: simpleasthatblog
Button Art
This fun button art craft is sure to be a hit for kids of all ages (just keep a close eye on younger children who might be tempted to put them in their mouth!)!
A big canvas can have kids designing in teams. A sure hit for kids of all ages, but make sure to stay close while they're doing this fun button art as younger ones might be tempted to put the colorful buttons in their mouth. Source/Tutorial: simplydesigning
Watercolor Banner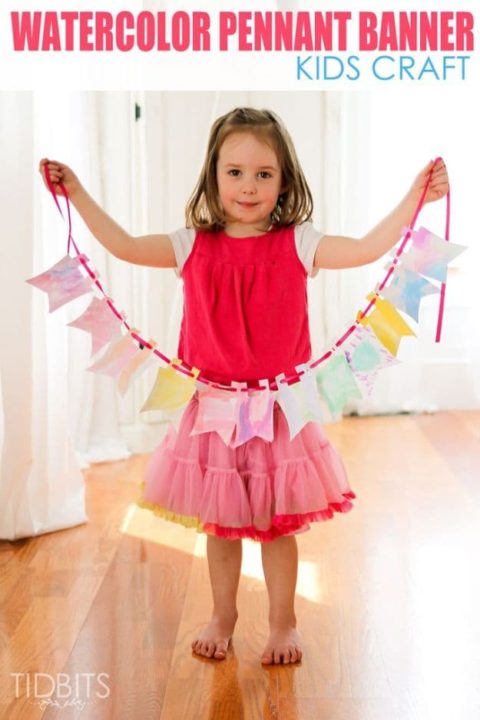 When was the last time you sat down and played with watercolor paints? Water colors are fun.
Any kid will be so proud of their own work. Display this watercolor banner in their room or playroom and you'll no longer have any trouble making decor to suit to your kid's unique style. Source/Tutorial: tidbits-cami

Tin Can Windsocks
Teach your kids how to upcycle with this cool kids craft by making windsocks from tin cans. These will take your home garden decoration to next level.
Source/Tutorial: happinessishomemade
Mason Jar Aquarium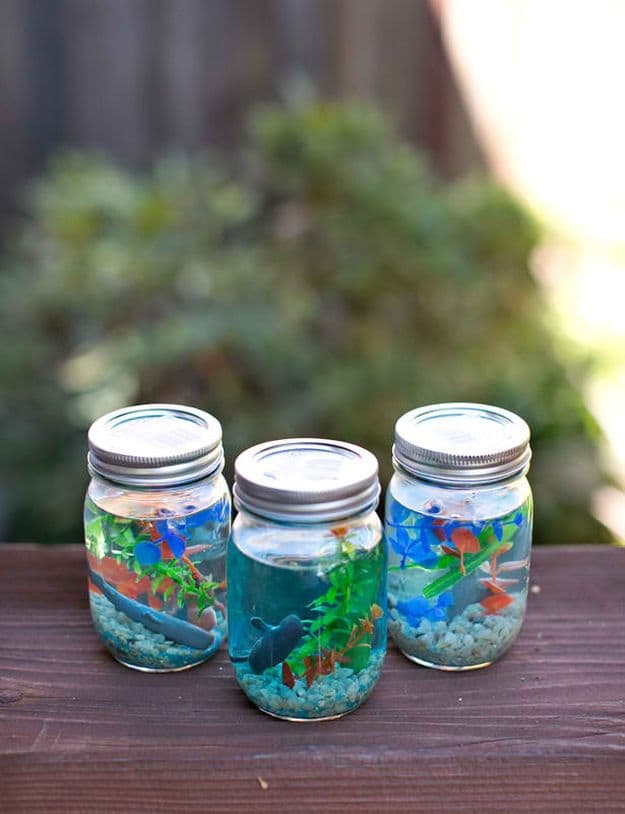 A great craft idea kids can make. Its looks beautiful and good news is this 5 minutes crafts for kids is easy to make. Add plants and rocks for a real-looking DIY aquarium. But do remember this mason jar aquarium is only for pretend play, so no live fish or animals should be in it.
Source/Tutorial: hellowonderful

Fun Handprint Canvas Art Ideas
Something adorable like this, even toddlers can make it. Let their imagination soar with what animal or insect.Call your kiddos on over… it's time to teach them How to Make Handprint Canvas Art with this Tutorial!
Source/Tutorial: thefrugalgirls.com
DIY Finger Puppets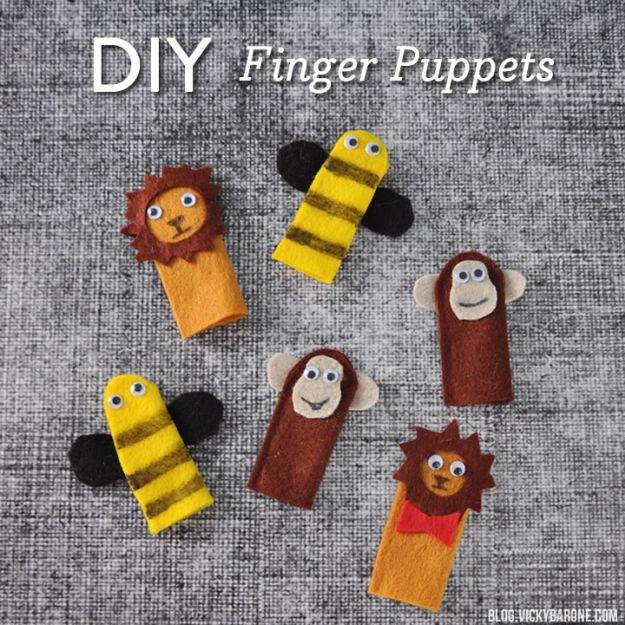 A little felt, googly eyes, and glue, and your kids can have their very own finger puppet show. I'm sure their show will delight both the young and young at heart. So now, you know who will entertain your guests at your next gathering.
We hope you enjoy these little creatures. What cast of finger puppet characters will you make?
Source/Tutorial: blog.vickybarone.com
Squirt Gun Painting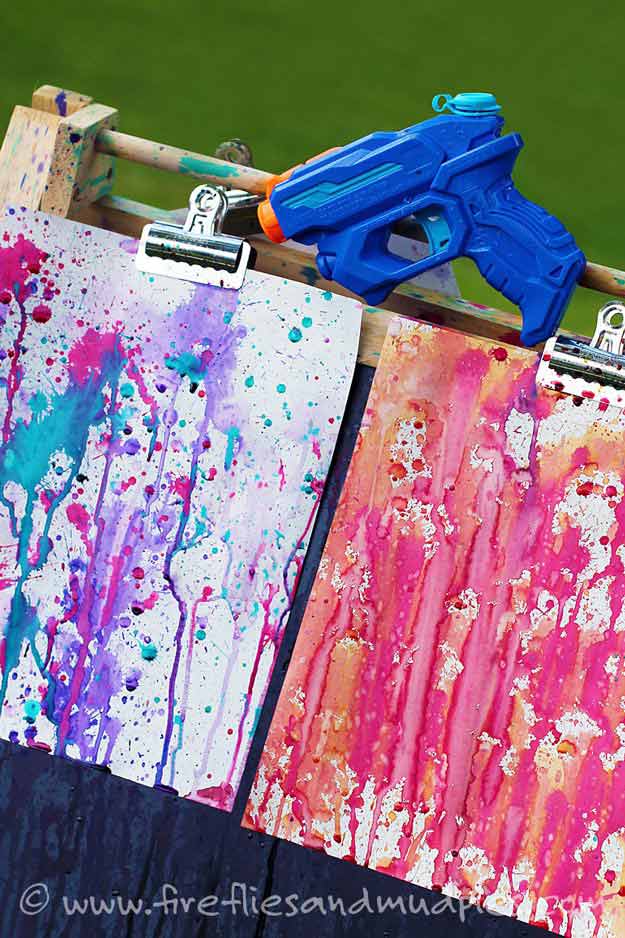 Thrill your kids with this color squirt gun. And see they can make with their squirt guns. Their creation is bound to be the one you would proudly display on any empty wall! Source/Tutorial: firefliesandmudpies
Walkie Talkie Cans DIY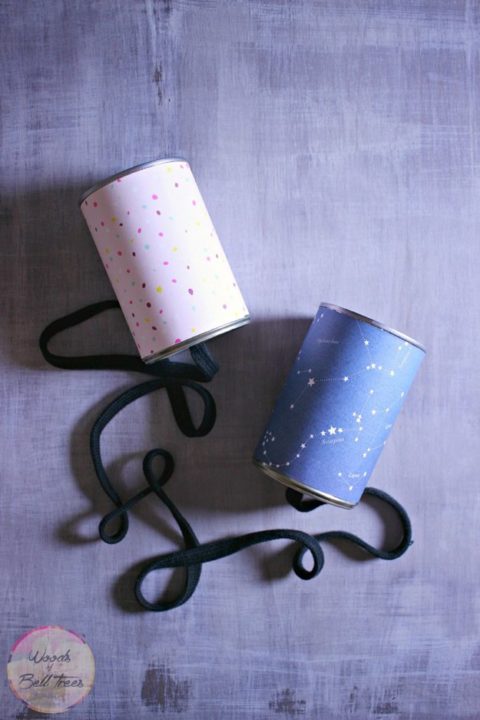 These old school game is still fun to make. Show how kids talk in the old days before mobile phones and gadgets with these walkie talkie cans. Reminiscing about good old times would make perfect play time while teaching your kids what cool stuff can be made with upcycling.
Simple DIY Princess Wand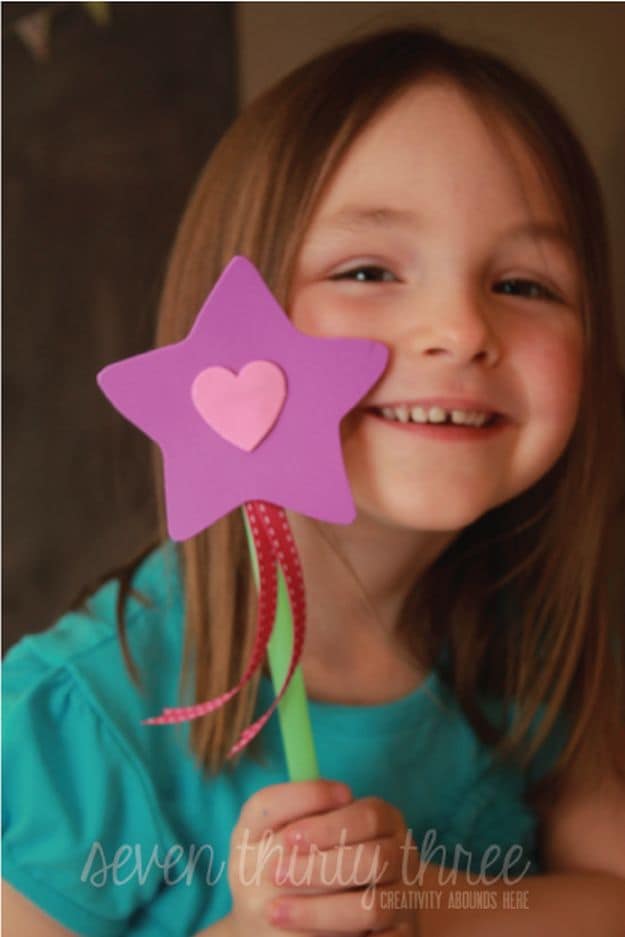 Its the EASIEST DIY Princess Wand tutorial with you today. It takes just minutes to make and all of the supplies can be found at the Dollar Store. 
Does your little girl like to play pretend? Give her a new role to play by teaching her how to make this DIY princess wand. I'm sure she'll enjoy long hours of pretend play anytime the mood strikes. Source/Tutorial: inspirationmadesimple
Keep scrolling down there are more cool 5 minutes crafts for kids.
Hand Print Acorns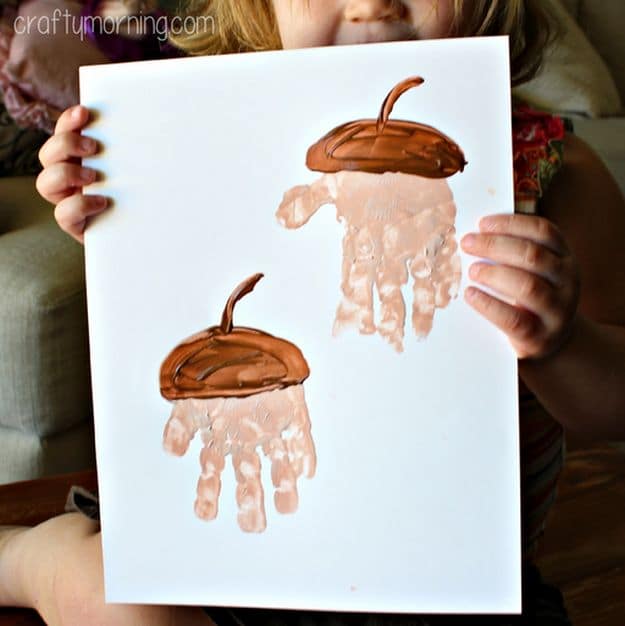 Acorns are always fun to play with in the fall so why not make some handprint acorns?!  It's a really easy craft that can be made at any age. It's perfectly fine to get the kids a bit messy for their art project. Find out how to make this easy acorn artand let them go big with their creations.
Source/Tutorial: craftymorning
Are you looking for some more creative 5 minutes crafts for kids then check this video.
https://www.youtube.com/watch?v=7htdZiv8bl4
We hope you enjoyed this collection of easy 5 minutes crafts for kids. We will be publishing more such articles in future so keep visiting our website.
Pin these diy crafts ideas for kids for your future use.