41 Ways To Reuse Old Picture Frames : DIY Recycled Craft Ideas
We all love clicking pictures and I am sure you must have atleast one picture frame in your house. May be you have old vintage frames left by grandmothers.
What to do with all those photo frames that are sitting in our closet because you never get time to get your photos printed? Well, I would advise to repurpose them into a unique piece of art! 
These DIY Recycled Craft Ideas are so brilliant, they can be reuse in many ways.
You'll be happy to know there are a million and one projects out there for your repurposing pleasure. From old picture frames you can make shabby chic serving tray or jewelry hanger.
Also you can put family pictures in the vintage frame or or some wall art that you will make it yourself. Paint your vintage frames in any color you want.
It will look great if you put the picture frame on the ceiling or make a cute coffee table.
I love travelling all around the world and collect vintage things. Honestly, it is a very simple DIY project but you will love the results! If you love to think outside of the box like I do, you are going to want to check out these projects.
Here are 22 of our favorite ways to give them new life. Have fun repurposing old stuff!
1.) DIY Key Holder of Old Picture Frame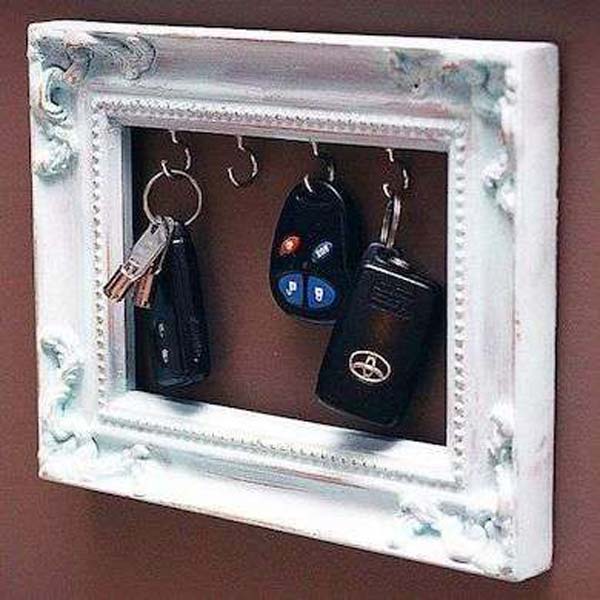 Source: bobvila.com
2.) Cool DIY Picture Frame Shelves in Your Budget
Source: changeofsceneries.blogspot.com
3.) Useful DIY Coffee Table Tray Out of Picture Frame
Source: Pinterest.com
4.) Easy Side Table Made Out of a Lamp Base and Old Picture Frame
Tutorial: richmondthrifter.blogspot.com
5.) DIY: Wall Holder
Source:papernstitchblog
6.) DIY Flower Wall Art With Picture Frames
AdorePics
[wp_ad_camp_1]
7.) DIY Adorable Tray
decoratingfiles
8.) DIY Hanging Basket Stand From Picture Frames
pinterest
9.) DIY Beautiful Wall Art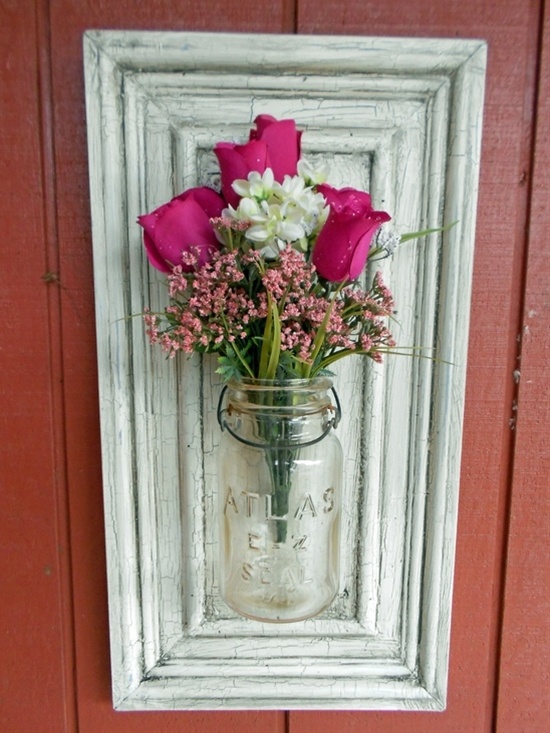 pinterest
10.) DIY Build A Terrarium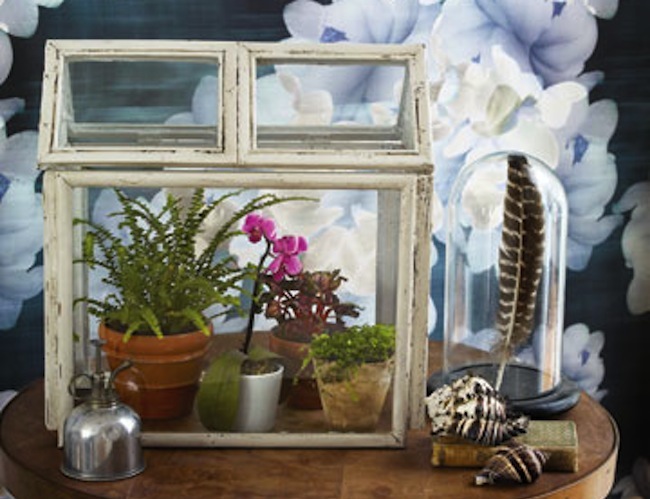 11.) Small Storage for Your Most Useful Menus
Tutorial: mamiejanes.blogspot.com
12.) DIY Picture Frame Headboard
Tutorial: vintagerevivals.com
13.) Cool Way to Hang Photos, To-Do-List
woohome
14.) DIY Sunglasses Holder
Tutorial: pullteeth.net
15.) Use Old Frames To Make Extra Space To Keep Stuff
Source: countryliving.com
16.) Framed Succulents 
Source: ourfinehouse.com
17.) DIY Display Shelves FRom Vintage Frames
Source: countryliving.com
18.)

 DIY Wall Art

Out of Empty Picture Frames 
Source: makelyhome.com
19.) DIY Photo Display from Old Frame
Tutorial: jillianastasia.com
Source: taliachristine.blogspot.com
20.) DIY Jewelry Drawer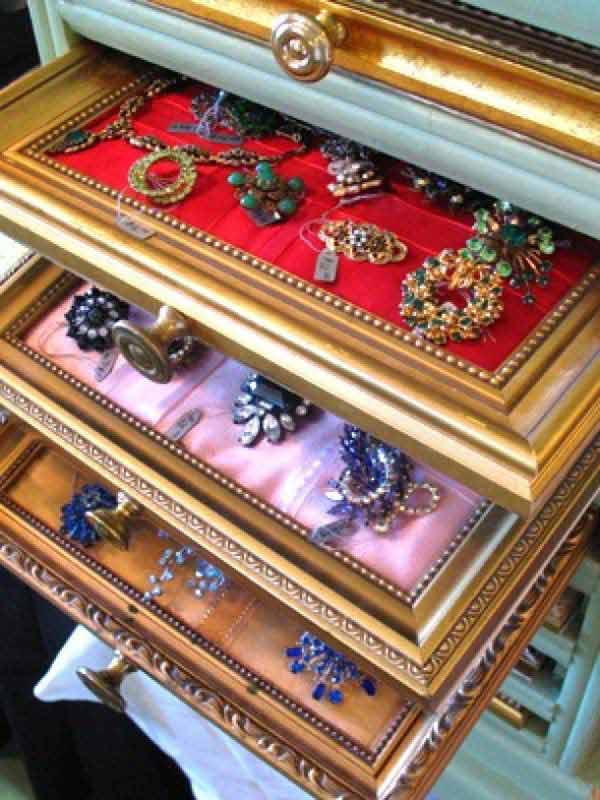 Source: welke.nl
21.) DIY Jewelry Frame

22.) Beach Cottage Decor out of Old Frame and Seashells
Tutorial: trash2treasure.wordpress.com
23.) Cheap DIY Picture Frame Tray

Source: diyncrafts.com
24.) Christmas Frame Wreath
Source: starringthemiddlesister.com
25.) DIY Towel Bar From Frames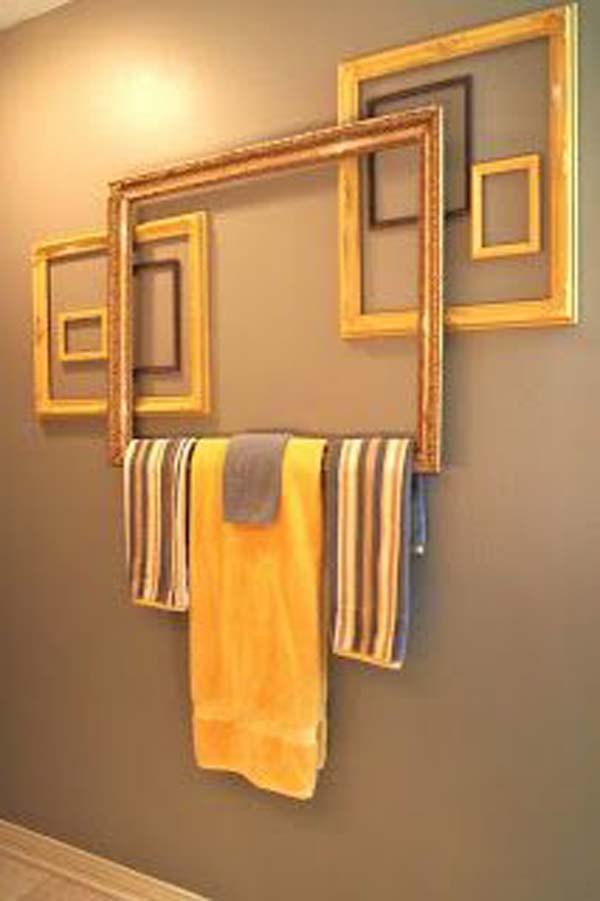 Source: livingho.me
26.) DIY Chalkboards From Old Pictures
Tutorial: artsychicksrule.com
27.) Framed Shelves To Display and Organize Small Items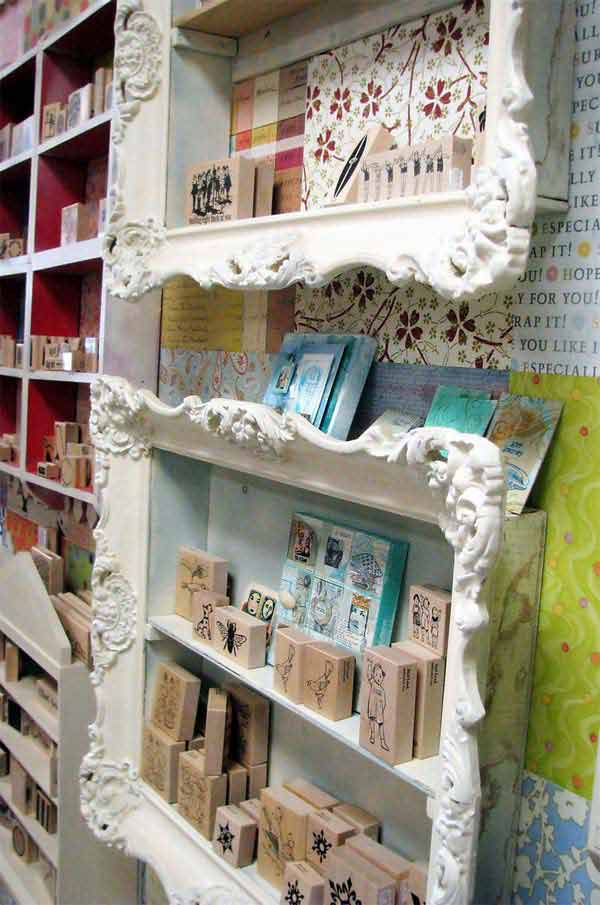 Source: kindawonderful.typepad.com
28.) DIY Message Board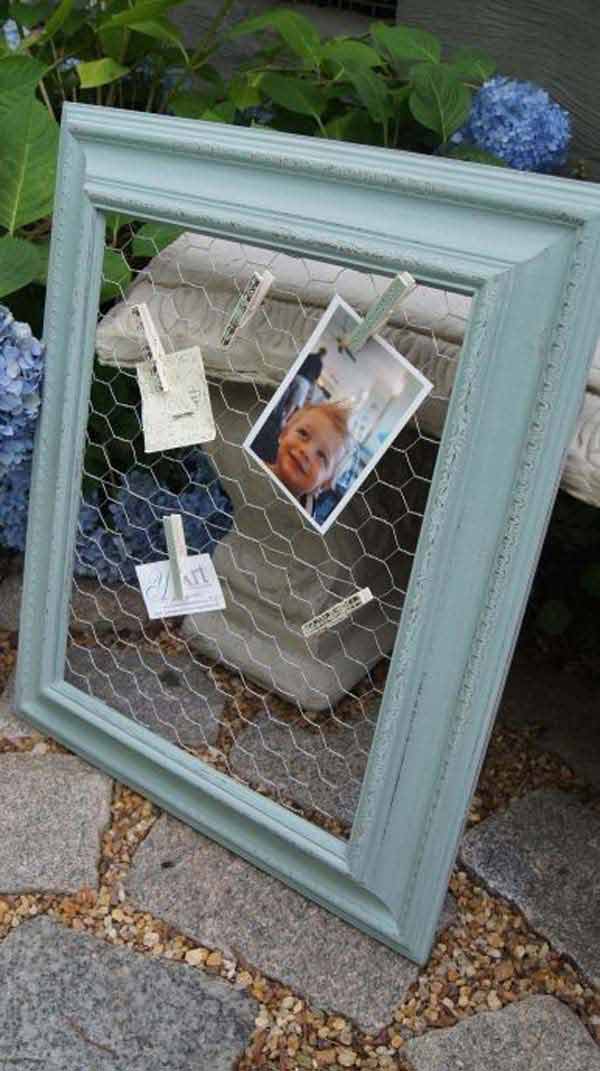 Tutorial: confessionsofaserialdiyer.com
29.) Another DIY Jewelry Organizer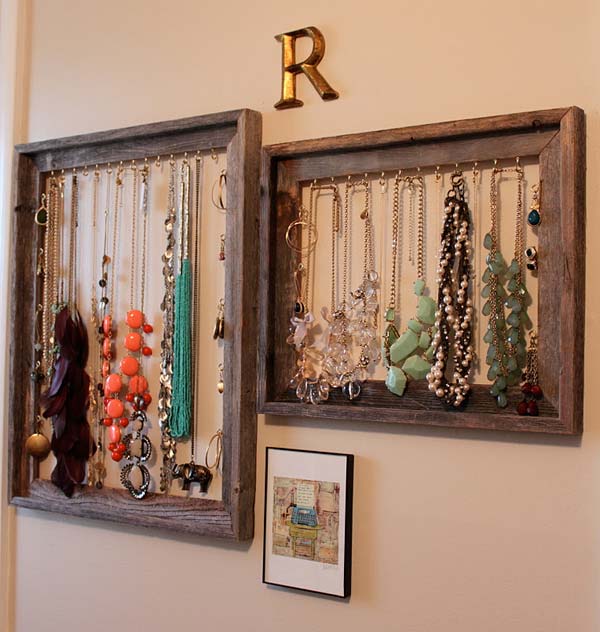 Tutorial: tenthavenuesouth.blogspot.com
30.) DIY Bathroom Makeover
Tutorial: iheartnaptime.net
31.) Wall Art From Frame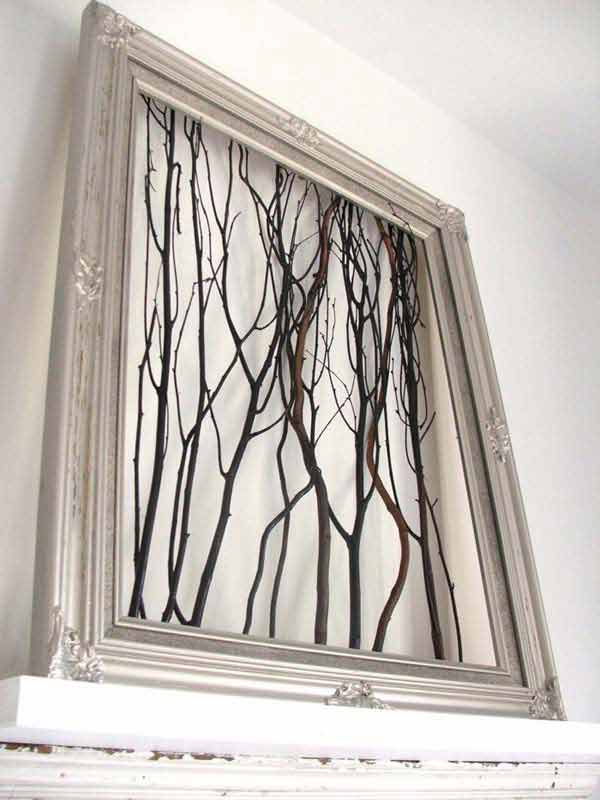 Tutorial: hobby-mix.net
32.) DIY Ceiling Medallion Tutorial: hgtv.com
33.) DIY Hair Bow Organizer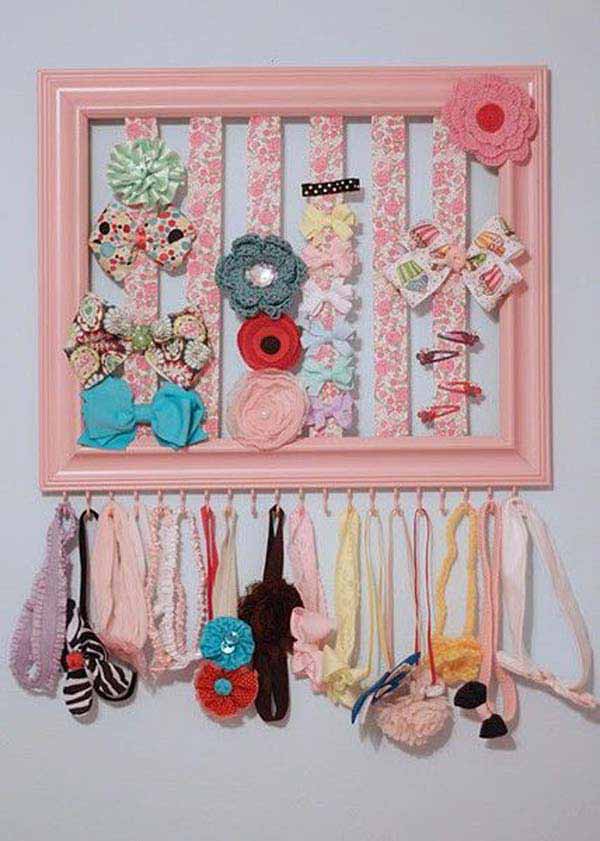 Source: yourmodernfamily.com
Tutorial: bradylou.com
34.) Jewelry display
Source: welke.nl
35.) DIY Message board
Source: thegrowersdaughter.blogspot.com
36.) DIY Photo Frame Of An Old Picture Frame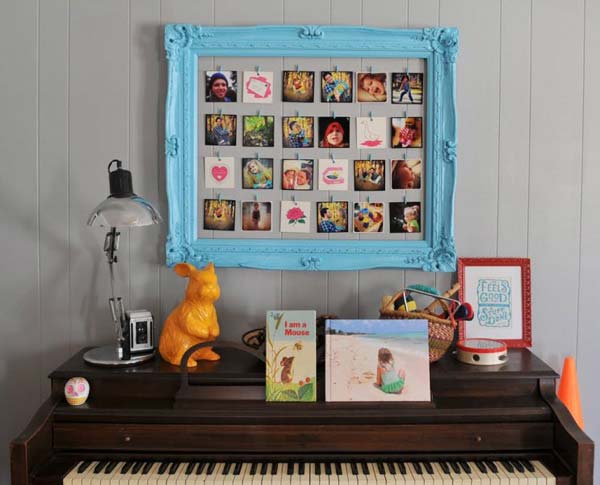 Tutorial: shelterness.com
37.) Unique Vertical Chess Set From Old Frame
Source: toygadgets.com
38.) Picture Frame DIY Erase Board
Source: tidbitsandtwine.com
39.) DIY Ribbon Holder From Frames
Source: livesimplybyannie.com
40.) Office Desk Organizer From A Picture Frame
Tutorial: wishfultinker.blogspot.com
41.) DIY Wall Decor with Old Picture Frames



 Tutorial: whitsamusebouche.com
I am so excited about experimenting with other frames which I have. 
You should do… if you have any frames lying at your home, or if you are bored with how they look, experiment!!
There are so many different things you can do! It is simple and you will pat your back once you are done. I hope you enjoyed this collection of DIY Recycled Craft Ideas.
And hey share this post with your friends by clicking on below buttons.