On our this blog, Sad To Happy Projects, we always encourage our readers to recycle their old stuff by consistently publishing great DIY Crafts articles on Recycling.
In our today's article our topic is How to recycle K cups? Many of you must be having a Keurig coffee machine at home. When there is Keurig Machine there are k cups. Right?
A "K" cup is used to brew coffee very fast in a certain machines.
But these cute looking little coffee cups may not helpful to maintain environmental health.
There are certainly plenty of k cups. In the year 2013, Green Mountain made enough K-Cups to circle the equator 10.5 million times, and its hard to believe that only as low as 5 percent of those were recyclable.
Even  John Sylvan, creator of the Keurig machine,  never imagined that  his great  invention would generate so much waste.
So our aim here to show you various coffee cup craft ideas to recycle K cups.
This is our first articles in this series. There are so many creative people like you, who have come up with various ideas to make reuse of these used k cups into something useful.
A single K cup is a cup of coffee. So no doubt, coffee lovers can collect them easily.
If case if you don't have a Keurig Machine to save those K cups?  Don't worry you can always take help from others.
Now get ready to check these unique DIY tutorials to make great reuse of k cups.
For more step by step instruction you can follow the links given below.
Enjoy and have a great time.
1.) Start making some DIY hanging planters
.surfandsunshine.com
2.) Teach you kids how to make a card holder from k cups. It will be one of the easiest kid crafts.
happyhooligans
3.) Do you like this k cup calendar? Will you try this in Christmas?
Check out the full DIY tutorial HERE
4.) You will love this DIY twinkle lights made out of coffee cups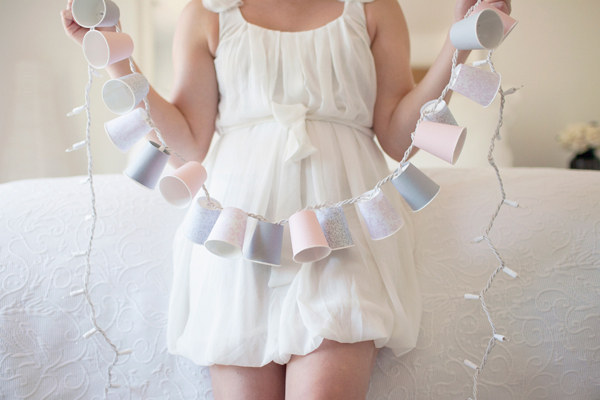 Check out the full DIY Dixie Cup Garland tutorial HERE
5.) This easy handmade minimalist wreath from K cups
Check out the full DIY tutorial HERE
6.) Get more organized, make space for your little things with this k cups stand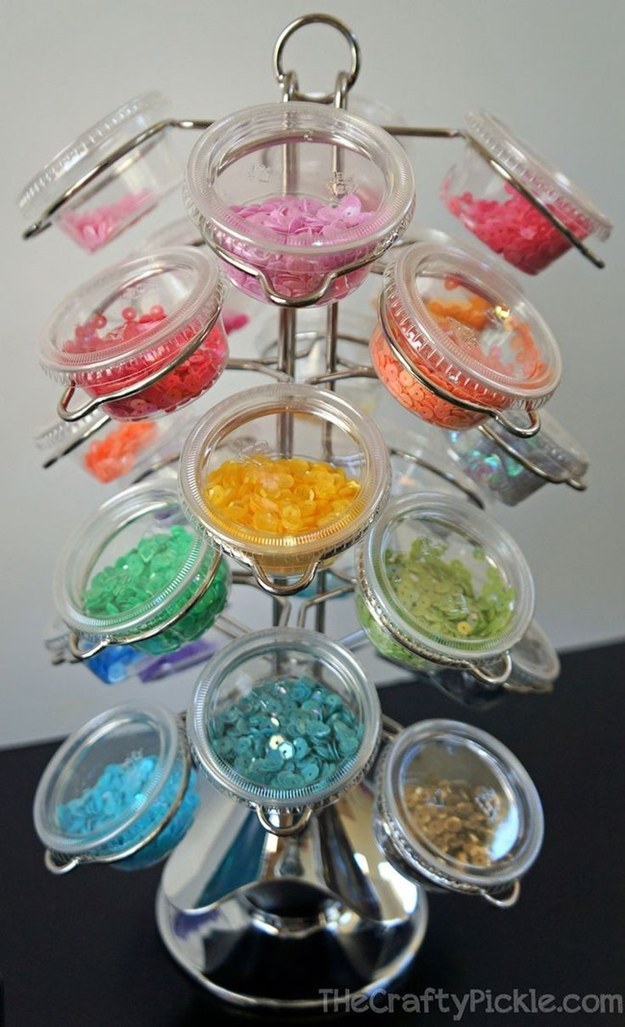 thecraftypickle
7.) These k cups flowers for your living room.
Check out the full DIY tutorial HERE
8.) Planning for Halloween? Try these ghoulish looking lights at home.
Check out the full DIY Hallowen Lights tutorial HERE
9.) Easy craft activities for kids: Homemade stamps
cdn2.content.compendiumblog.com
10.) Girls this is for you. Instant coffee cup necklace.
Check out the full DIY tutorial HERE
11.) Kitchen gardening made so easy with this little seed starters
Check out the full DIY tutorial HERE
Show these amazing DIY coffee cup craft ideas to your friends by sharing. Keep smiling and stay happy.
God bless you guys 🙂
You May Also Like: