The

festival of Diwali

is around the corner.
Diwali is known as the Festival of Lights and is celebrated in October.
Diwali is a religious holiday full of festivities, food and thousands of lights appearing in homes. 
Diwali being festival of lights, across India people celebrate it via symbolic diyas or kandils (colorful paper lanterns) as an integral part of Diwali decorations. 
The Diwali paper lantern decorates the doorways and windows of homes .
Fanciful and frivolous, or simply elegant, lanterns don't require much time or money to make, and they delightfully elevate the ambiance of your outdoor spaces.
Take a cue from one of these great DIY lantern ideas, and bask in the glow of gleaming light this evening.
Check out these awesome ideas.
1.) Flower and Pom Pom Lanterns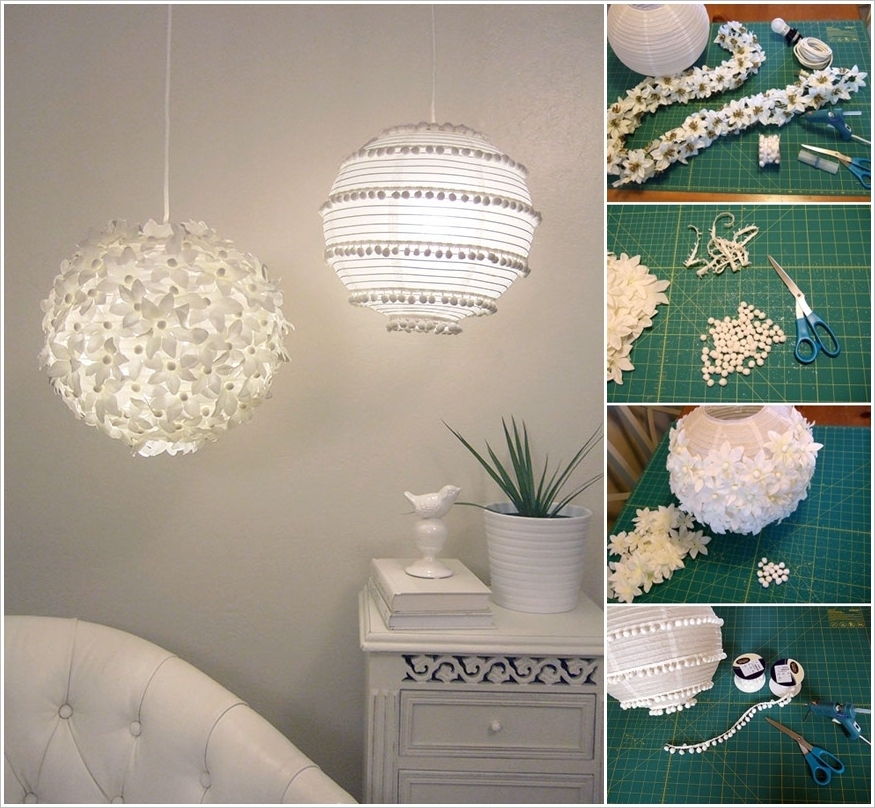 craftynest
2.) Cool Newspaper Tube Lamp
marrietta
3.) Cute Cupcake Liner Lantern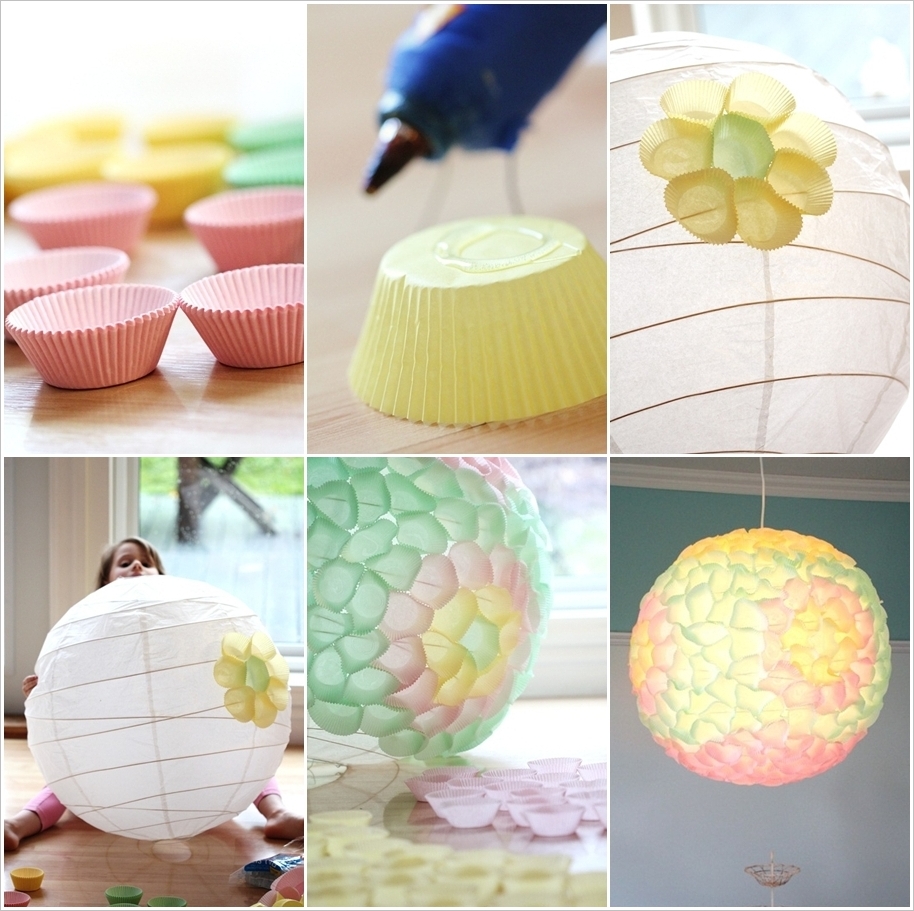 hgtv
4.) Easy Glitter Disco Ball Lantern
oh happy day
5.) Owl-dorable Paper Lantern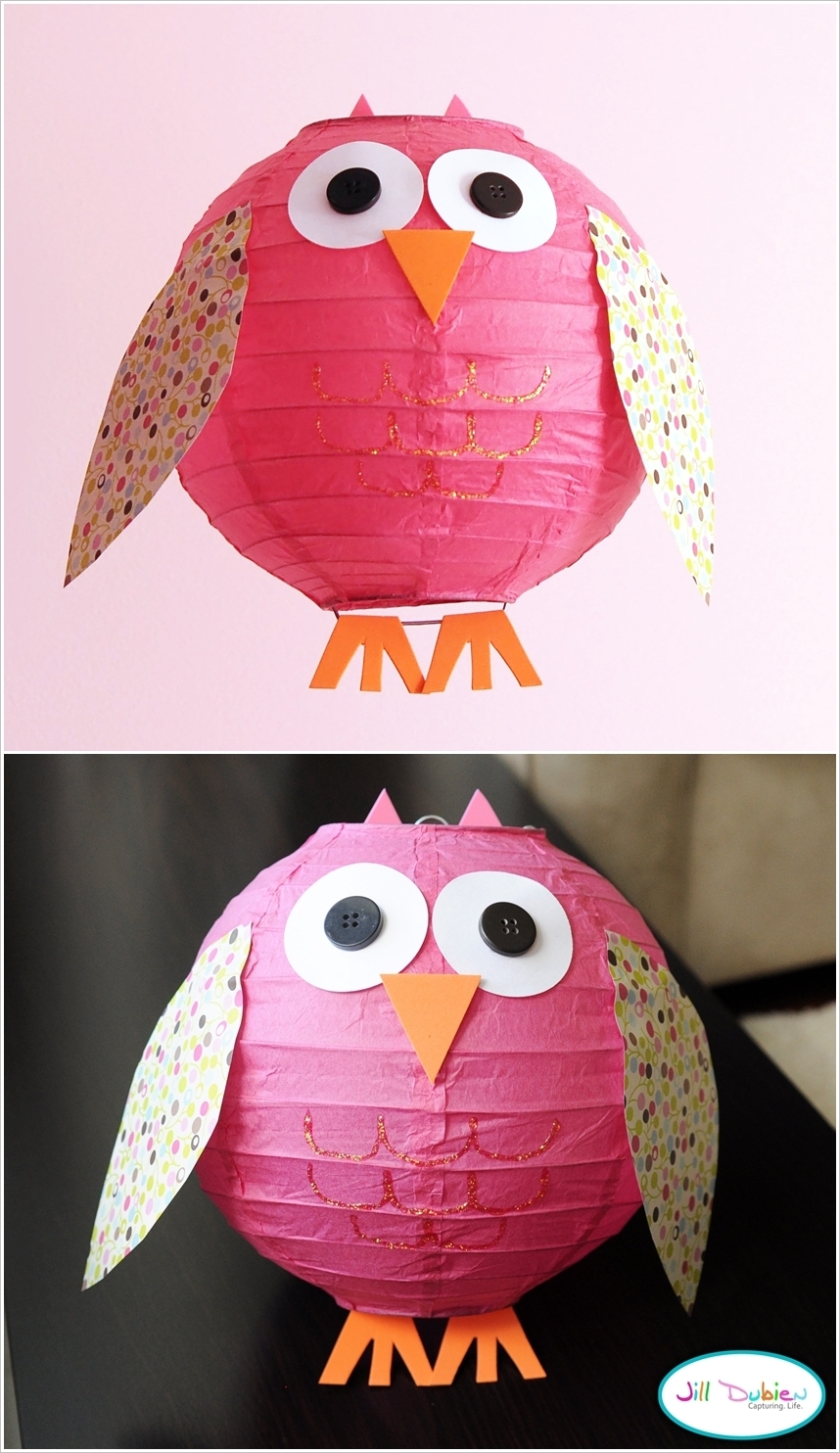 meet the dubiens
6.) Calorific Tissue Paper Flower Lanterns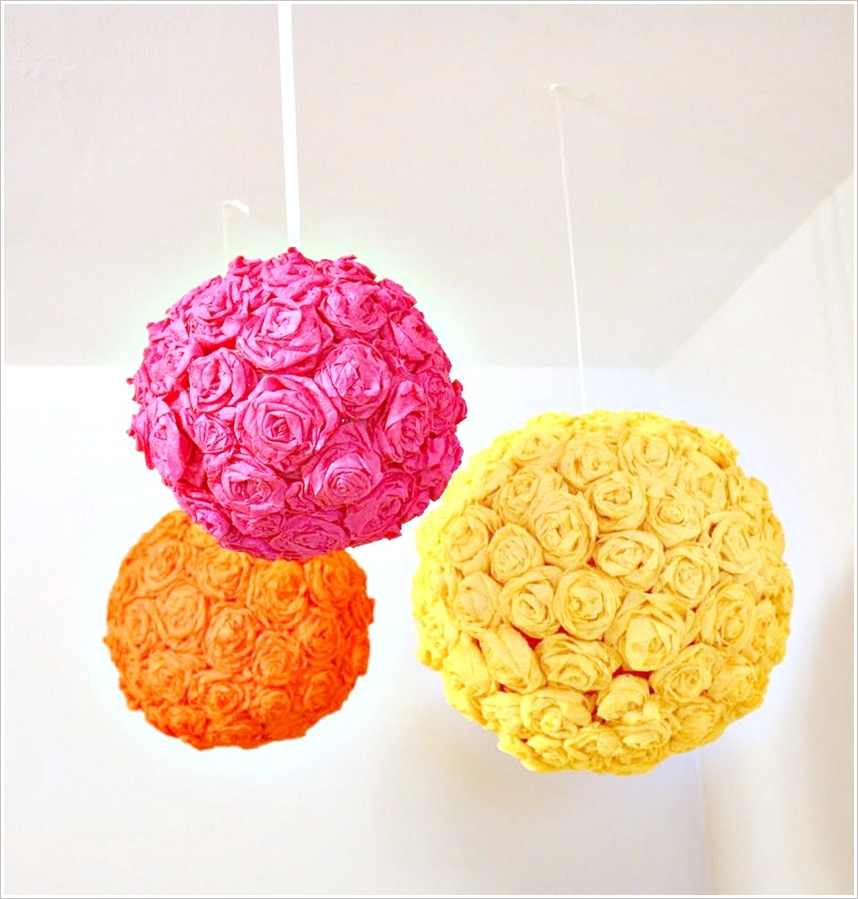 hip 2 thrift
7.) Paper Doily Lantern
ruffled blog
8.) Chic Paper Cut Table Lamps
designsponge
9.) Enchanted Coffee Filter Snowball Light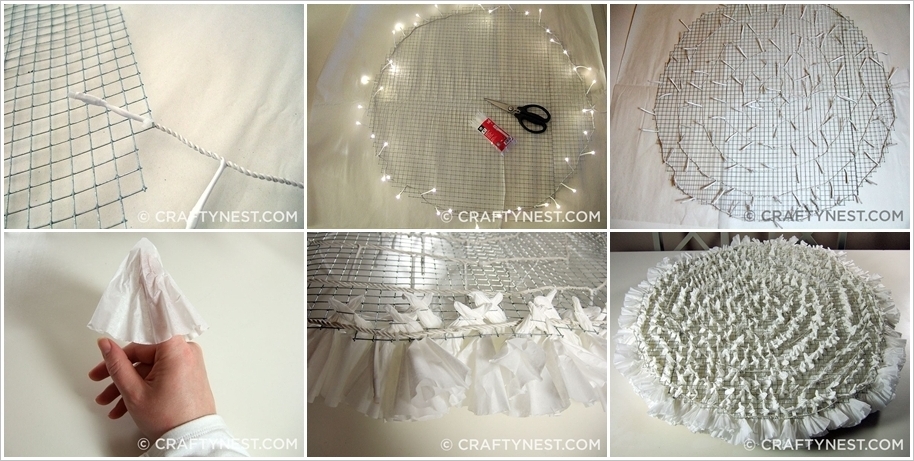 crafty nest
10.) Scrap Paper Lamp
painted by prestige
11.) Creative Jellyfish Lamp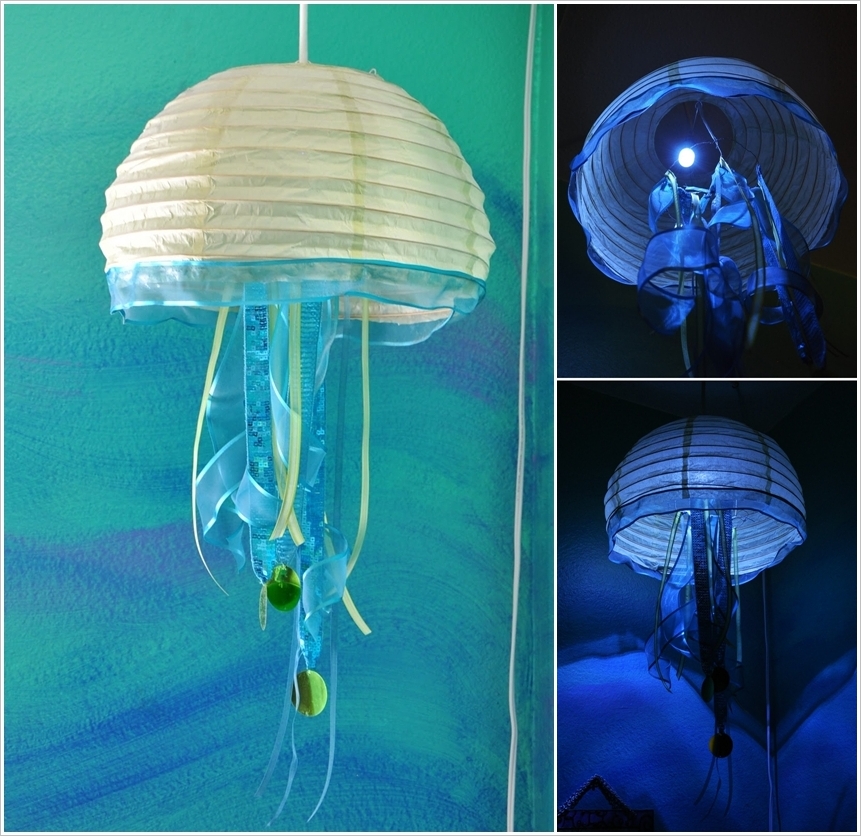 i need a craft room
12.) Super Fun Bunting Wrapped Lantern
project nursery
13.) Jazzy Rainbow Lamp
metunda universe
14.) Thumb Tack Pattern Paper Lamps

lines across
15.) Paper Cup and LED String Lamp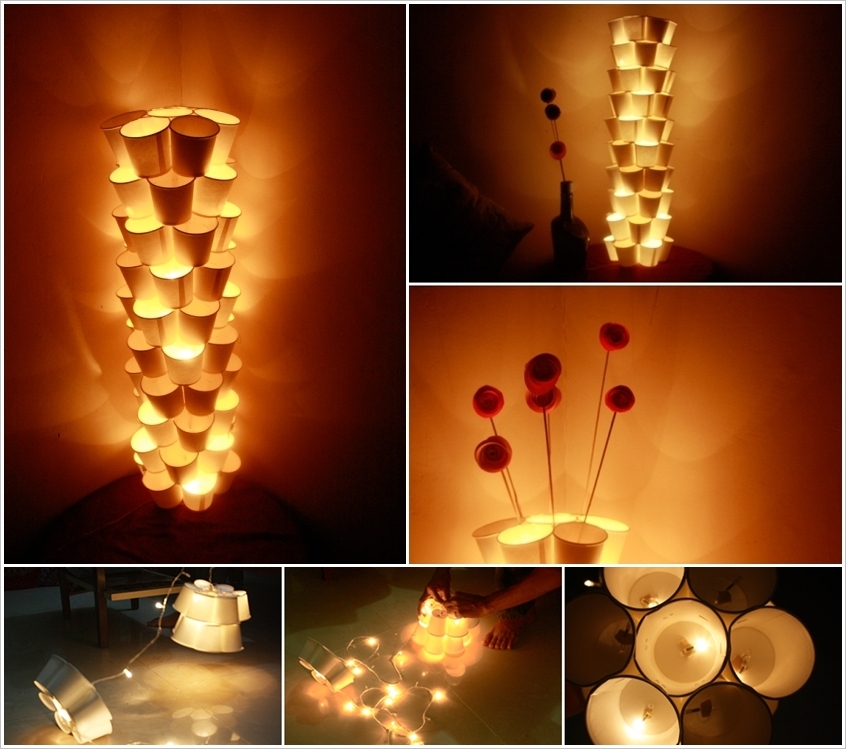 aditi odyssey
16.) Bold and Bright Tissue Paper Discs Lanterns
serendipity creative
17.) Stunning Paper Cut Lamps
enderbynest , Video tutorial at: makezine
18.) Wax Paper Capiz Shell Chandelier
Check out the full DIY tutorial HERE
19.) Chinese New Year Lanterns 
craft craft
20.) A Stunning Embellished Paper Lantern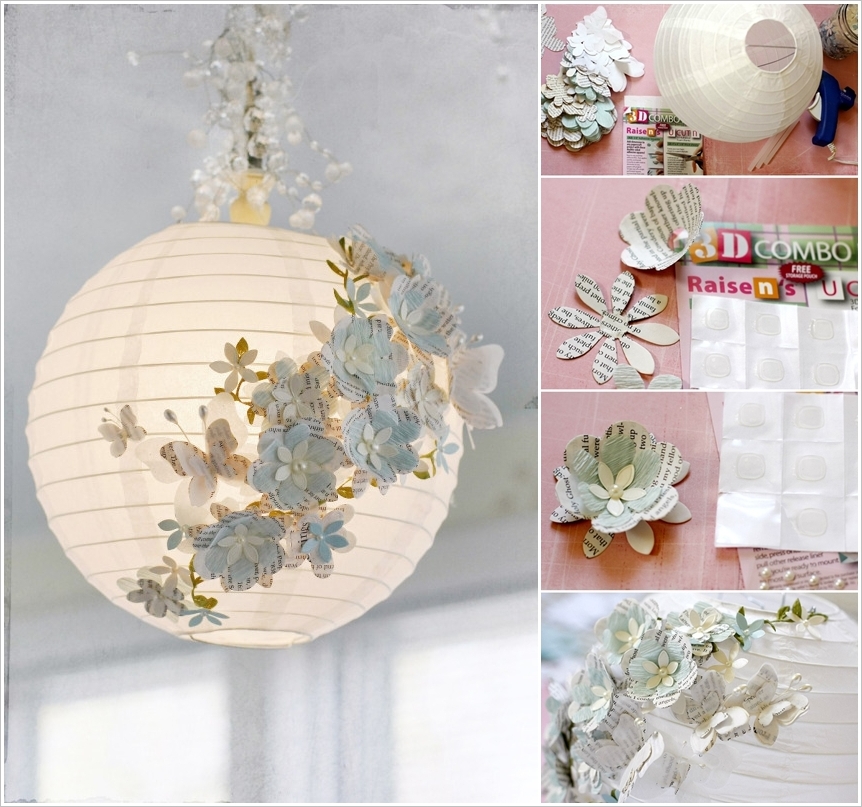 glue arts
21.) Indian Traditional Paper Lantern Aka Akash Kandil
Step by step tutorial
Share these ideas with you family and friends.
Follow us and get in touch with the latest super DIY Home Decoration Ideas.
Follow and Keep In Touch With Us on :
For more DIY Home Decoration Ideas like these keep on visiting Sad To Happy Project.
You May Also Like: